Last Updated on January 30, 2023 by Calvyn Ee
If you're about to buy a car, you've probably heard that there are several different ways you can do it—and some of them are better than others. Whether you go through the dealership or find your own car online, you have to know which websites are trustworthy and reliable and which aren't. Read on for information on the ten best car-buying sites around so that you can go into the process prepared to get the best deal possible.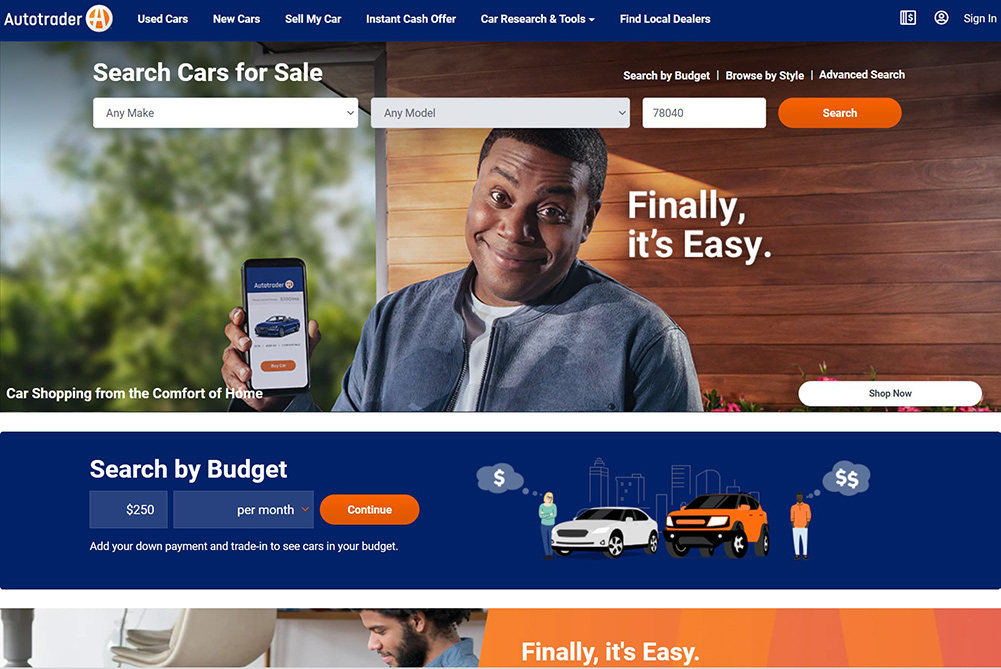 Launched in 1997, AutoTrader is an excellent resource for buying or selling cars and trucks. With over 12 million visitors a month, it's an excellent place to advertise vehicles while also shopping around for what you want. 
This free car-buying site boasts listings from across the United States—cars from dealerships, private sellers, and individuals—so users can easily search for nearby cars or scan through ads from across their state.
There's no fee for buyers to use AutoTrader, but there is a listing fee for sellers. Overall, AutoTrader makes it easy for newbies to buy a car online without fear of being scammed.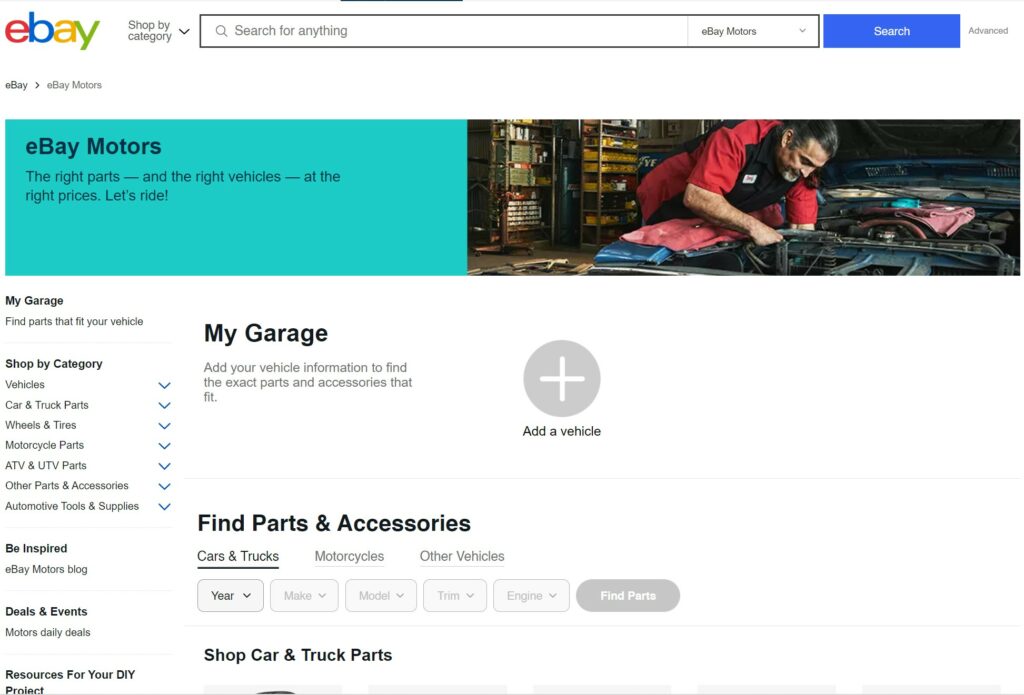 EBay Motors is one of your best bets if you're looking for a reliable used car. Hundreds of thousands of cars, trucks, and SUVs are listed monthly; if you know what you want, it's a great place to shop.  
Just be sure to check out as many cars as possible before buying—you don't want to pay $10,000 for a car worth only $5,000. Make sure you read up on how to buy a car online safely so you can get precisely what you want without getting ripped off. When in doubt, always take your car to an expert mechanic or trusted dealership for a pre-purchase inspection. 
Not only can you shop from eBay Motors' listings, but you can also find hundreds of trustworthy car-shopping guides on its website. Many people noted that there is an abundance of information available on eBay's car-buying site, including information about vehicle recalls and how to access vehicle history reports. 
Some buyers used eBay's Car Guide to negotiate a price with a dealership—and got $1,500 knocked off their purchase price as a result.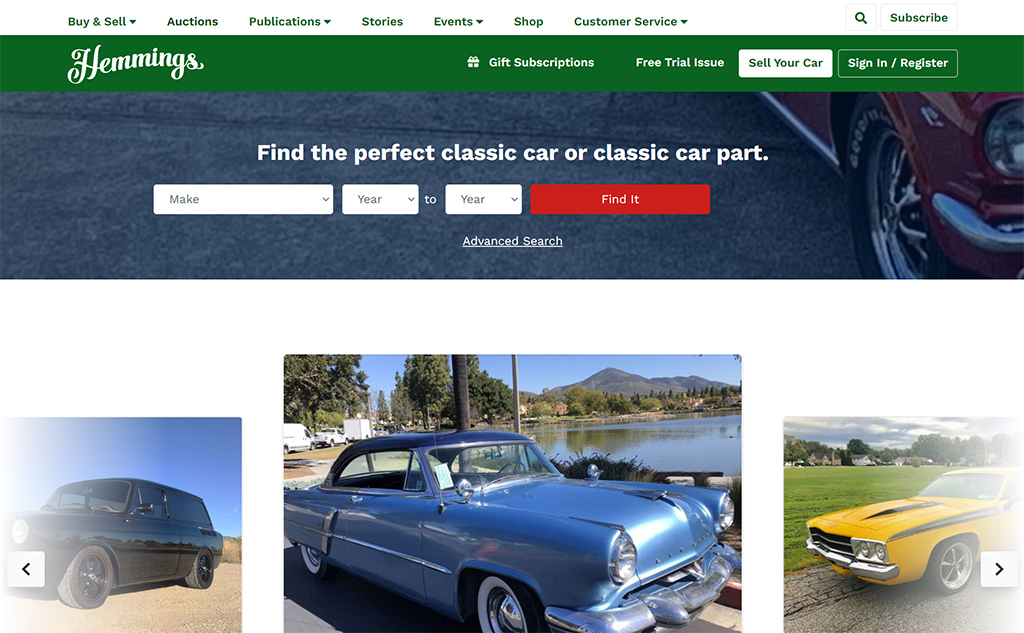 Hemmings has been established for over 50 years and is a trusted source for those who collect and trade in exotic, classic, or antique vehicles. Hemmings has a massive library of original car pricing information that can tell you how much just about any old car is worth.
Hemmings gathers data from actual sales transactions of old cars and figures out what a fair price would be based on what people paid for similar vehicles.
Hemmings' car-buying website focuses on classic car sales and coverage of collector car auctions, news about collectible cars, tips for buying used cars, and pre-owned vehicle recommendations.
You can also find comparison reports on classic cars from other sources as well as videos featuring interesting behind-the-scenes stories about historical vehicles. If you're shopping online for collectible, classic, or otherwise interesting vehicles, Hemmings should be your first stop.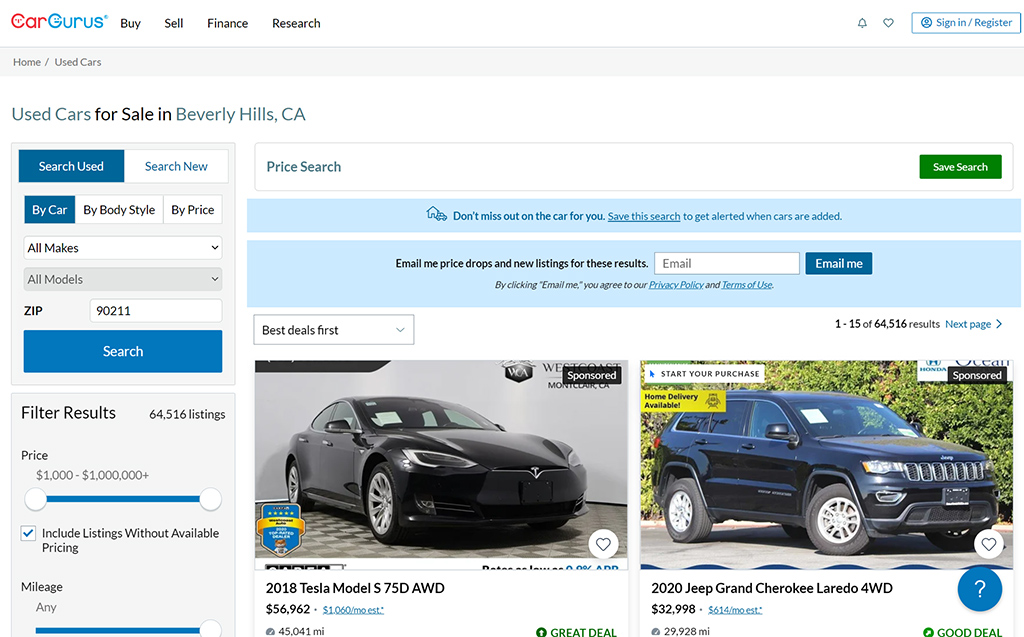 Founded in 2006, CarGurus specializes in helping you find out which car buying sites can offer you a fair price. It's more than just an inventory website; it also helps inform customers of pricing trends, search tips, and consumer reviews. Plus, CarGurus will give you information on recalls, test drives, and dealerships.
This may not save you money right away, but it could help down the road if something goes wrong with your new purchase. You can even chat live with other shoppers about what cars are trending or just to see how much others paid for their current vehicle—which can be helpful if you're shopping for a used model or want to haggle for a better price.
A recent CarGurus survey found that nearly three-quarters of respondents were satisfied with their car-buying experience. Thankfully, buying a car doesn't have to be as difficult as it used to be—and even better, you can find a quality vehicle on sites like CarGurus.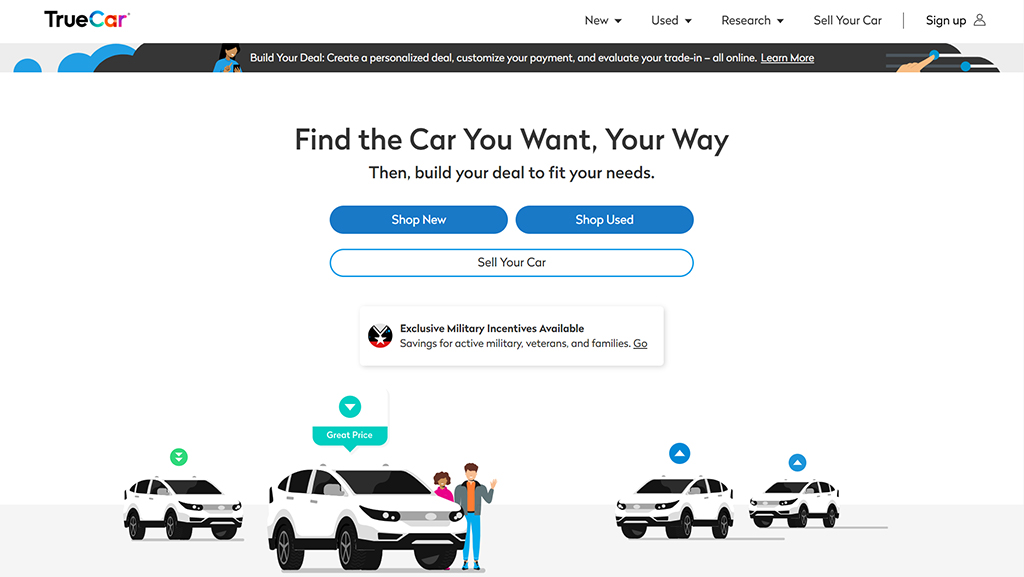 TrueCar has revolutionized how consumers shop for cars online. Users input a few basic details about what kind of car they want, which dealerships in their area have those cars, and how much they want to spend on a vehicle.
TrueCar then automatically sends users pricing quotes from the dealerships near them, without users having to negotiate with multiple salespeople. Not only does TrueCar help you avoid haggling, but it also helps you find more competitive prices for your dream car.
A recent study by researchers at Michigan State University found that buyers who used TrueCar saved on sticker prices more than any other buying method, with average savings of $3,200.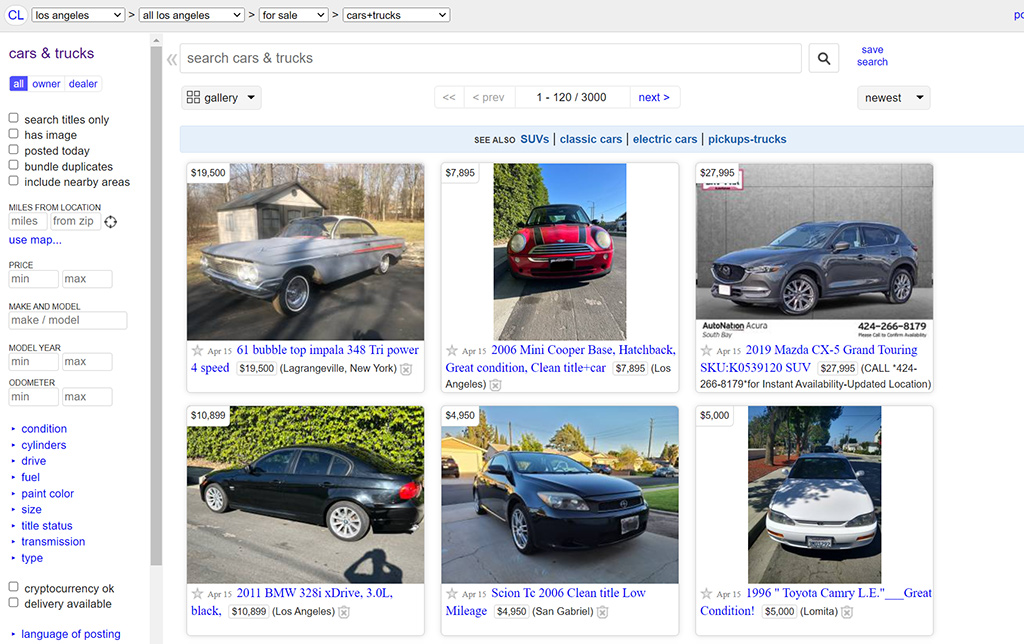 You can browse and buy used cars on Craigslist. You can search for cars by area, price, make and model, year, or body style. You can also search under special categories like vehicles with five-star safety ratings.
To save time and money, you can sort results based on price or mileage and arrange to have cars picked up from sellers in your area. Of course, you should exercise caution when buying a car from someone you don't know; always check vehicle history reports for any issues that might come up and talk to a local mechanic about whether it's safe to drive before buying.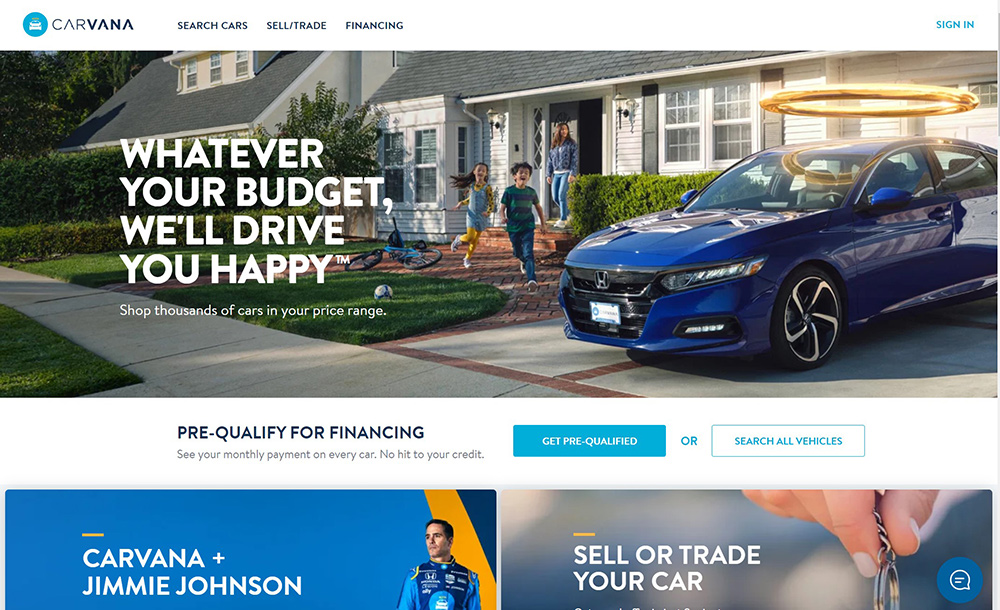 In 2012, Carvana was founded as an online used car retailer. Customers buy vehicles from the website and have them delivered by tow truck to their homes or businesses. Carvana also specializes in making car-buying easy by providing financing and other services online.
This car buying website connects consumers with a variety of automotive options. From purchasing to delivery, Carvana makes it easy and convenient to get a great deal on any vehicle, online or offline.
Carvana allows shoppers to buy with confidence by providing them with detailed information about every used car for sale on its site, including photos and mileage history. After each car is purchased, Carvana also offers 24/7 roadside assistance for up to three years after delivery. This makes finding your next ride as convenient as possible.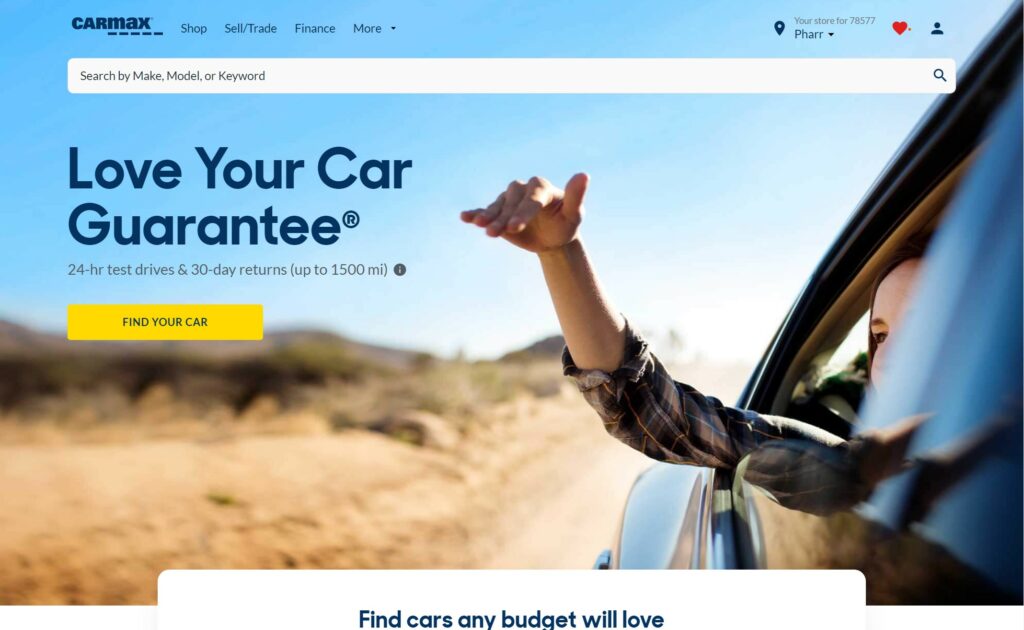 Most people shy away from online car buying because they don't know enough about how it works. This car-buying website is a great place to start your search. With an inventory of more than 25,000 cars and trucks—including both certified pre-owned and used vehicles—you can browse online or stop by one of CarMax's 200 locations around the country.
As you might expect, prices tend to be lower at CarMax because you're not paying for advertising and overheads. Also, note that all vehicles come with a 14-day return policy should something go wrong with your purchase or if you decide against purchasing altogether.
CarMax offers low, upfront prices on its vehicles. You can choose a model you like online, schedule an appointment, and visit any local CarMax location to test drive your choice. When you're ready to buy, they will prepare all of your paperwork in advance so that all you have to do is sign.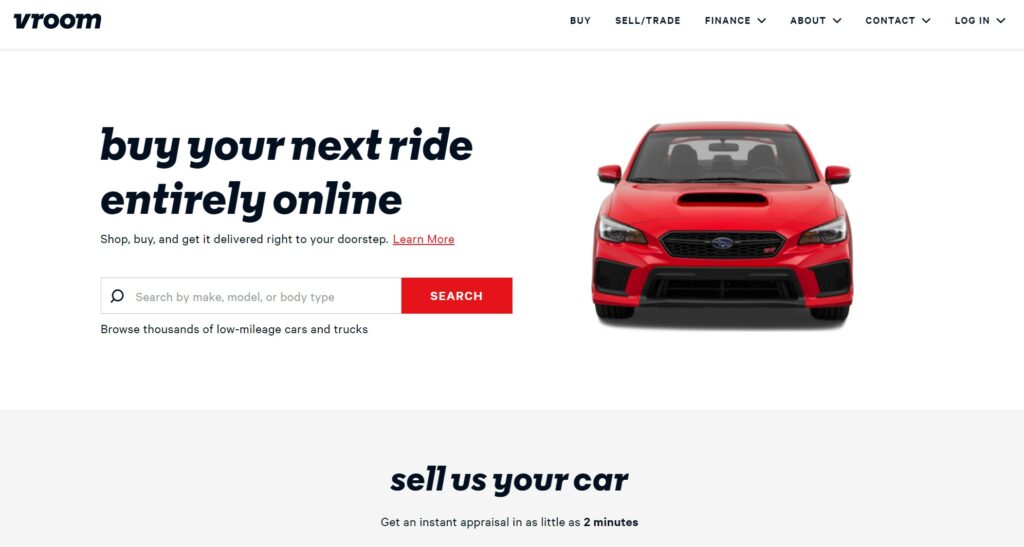 Whether you're a salesperson or a buyer, Vroom is an excellent car-buying tool. It uses a lot of filters and useful criteria to help you find exactly what you want (or what they think you want).
From there, it even gives advice on which car to buy based on your needs and budget, as well as alternatives to your desired car. Vroom also allows users to compare and find cars directly from dealerships and lets you schedule test drives with participating locations in your area.
You can also get started by picking out specific makes, models, or packages that interest you from the vehicle inventory on your account page. And if you don't have a Vroom account yet, opening one is free.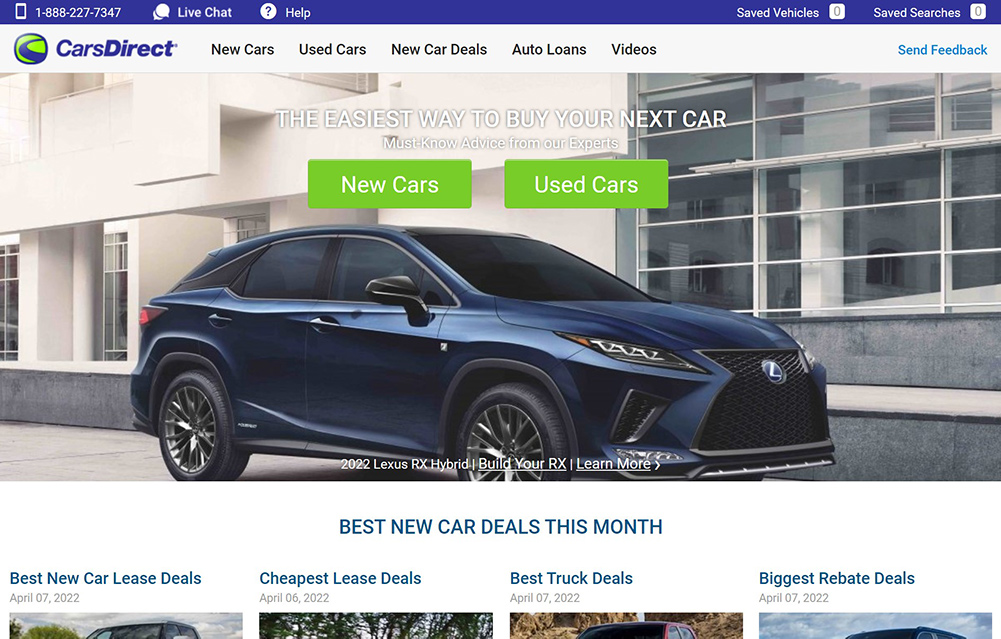 Once focused only on used cars, CarsDirect has since expanded its offering to include new cars as well. Customers are able to search among a wide range of vehicles on this site.
After signing all paperwork and finalizing pricing, customers take delivery at their dealer. In addition to selling cars, CarsDirect offers repair advice and reviews of local mechanics.
It also has a financial services section that allows users to research insurance quotes and compare auto loans from multiple lenders. It is free for consumers but charges dealerships fees for access to leads. In addition, it makes money by referring people who want to refinance an existing loan or buy a new car to partner financial institutions.
The Bottom Line
We researched over a dozen car buying sites for this review and selected sites that either had built a lot of trust through a long history of selling cars, or that created safe and personal experiences for shoppers looking for specialty vehicles.
Because buying cars online can be overwhelming, confusing, and stressful, we also chose sites that offered detailed search engines to help shoppers compare the features they most wanted. Sites that offered comprehensive buyer guides and current car reviews topped our list.