Vehicle Buying Guide
We understand that browsing the web and hopping from site to site can be tiring. As vehicle owners ourselves, we have a good idea of what you are looking for. Therefore, we decided to make your life easy by writing our own guides. We will be covering many common topics that you want to know about. Let our experts lead the way for you.
State Based Informational Guides
We have compiled a list of state specific guides for you. Feel free to check them out.
You will always need to carry out different types of paperwork — whenever you purchase a car — so that you can title your car under your name and drive it legally on the road. So, whenever you are going...
If you have just purchased a motorcycle, the next thing that you will need to do, is to register it. In order to legally drive a motorcycle on public roads in any state, you need to get your motorcycle registered....
These guides are compiled to help you in making your vehicle purchasing process easier.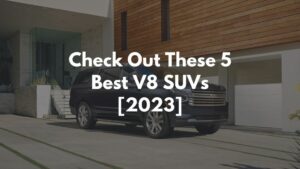 If you're in the market for an SUV that's not just big but powerful, look no further than the best V8 SUVs we've got here. These SUVs offer remarkable practicality and versatility while providing exhilarating performance through their beastly V8 engine. Whether you're looking for towing capacity, speed, or a balance between power and luxury, there's a V8 SUV on this list that's sure to leave you impressed. How We Rate Cars Reliability We make a point to get feedback from current and previous drivers … Read more