How can VFC Free VIN Decoder helps?
Everyone who is about to purchase a vehicle should be intimately familiar with the abbreviation, VIN. VIN or Vehicle Identification Number serves as a unique identifier for vehicles since 1954. Thanks to National Highway Transportation and Safety Administration (NHTSA) standardizing VIN format, it has become more relevant and heavily relied upon in the automotive industry.
We have made the process of decoding your VIN simple by providing you an online decoder. Just key in your VIN and let our engine churn out that data.
How to decode a VIN number manually
Since 1981, the NHTSA established a fixed 17-character VIN format for all over-the-road vehicles sold in the United States. A standard VIN number consist of 4 major sections, the manufacturer identifier, vehicle attributes, check digit and the vehicle identification section.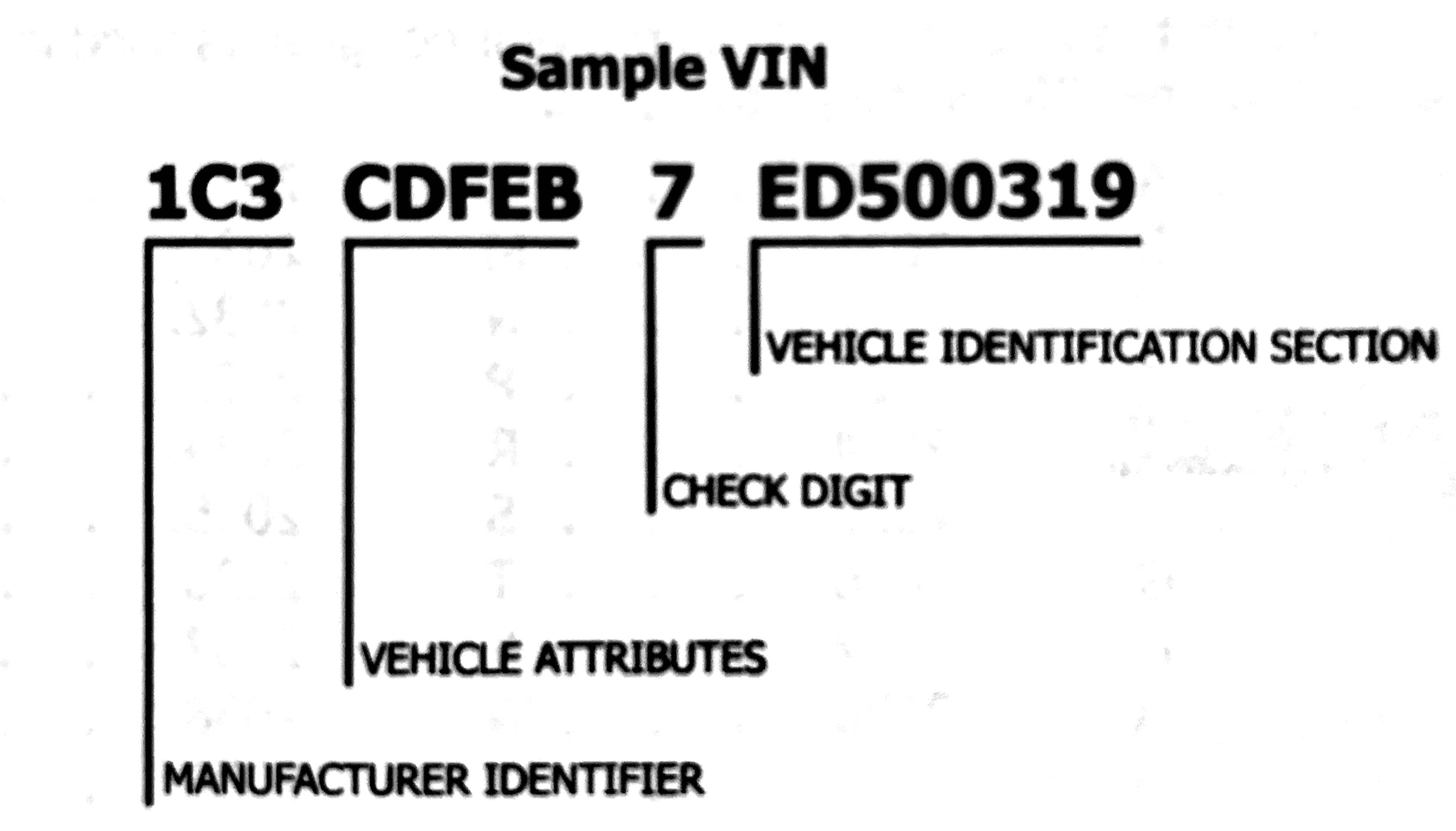 The first section consist of three characters that occupy positions one through three of the VIN and are designated as the World Manufacturer Identifier (WMI). The WMI uniquely identifies the Manufacturer and Type of Vehicle.
The second section has five characters which occupy positions four through eight and are designated the Vehicle Attributes Section. This section uniquely identifies the attributes of the vehicle such as Make, Model, Body Style, Engine, etc.
The third section consists of one character, which occupies position nine and is called the check digit. After all other characters in the VIN have been determined by the manufacturer, the check digit is calculated by carrying out the mathematical computation specified by NHTSA.
The fourth section of the VIN is located after the check digit. It is eight characters in length and is called the Vehicle Identification Section and occupies positions ten through seventeen. The tenth character represents the vehicle model year; the eleventh character represents the plant of manufacturer; and the last six characters represent the sequential production number.
With this information, you can lookup the specific section of the VIN in the manufacturer provided VIN data table, and you will be able to decode the vin number. However, the data that are available publicly in wikipedia are rather sparse. If you want to have access to the full database, you need to contact AAMVA or NMVTIS.
Where to find my VIN Number?
You can find your VIN through the lower right of the windshield, and under the hood of your front engine.

As for Motorcycle VIN, you can lookup your VIN on the motorcycle frame, the National Highway Traffic Safety Administration requires all "two wheelers" or "three wheelers" or ATV to have the VIN displayed on the frame.

You can also do a VIN lookup or VIN number lookup on your insurance card/policy. You can learn more on how to locate your VIN from our guides as shown on the right side.
Locate Your Car VIN Number

VIN is an important piece of information you need to have. But where do you find it on your car? This guide is aimed to show you the different locations you can find the VIN of your Car

Learn More

Locate Your Motorcycle VIN Number

Every motorcycle manufacturer display the VIN on different locations. The vast majority of motorcycles we came across display the VIN and frame number on the right side of the head stock tube.

Learn More
Find out your VIN Structure and decode your VIN by Make