If you don't have a car's VIN available but want to know more about it, a license plate lookup is what you can do instead.
A license plate lookup is an excellent option when you don't have a VIN on hand. Moreover, a VIN is 17 characters long, while a license plate only has between 5 to 7 characters. It's pretty obvious why you'd remember the license plate number better.
VinFreeCheck allows you to use either a VIN or license plate number for you to find out more about a car's history records. Forget queueing up at your local DMV or going to your local police station to obtain a vehicle's history records - everything's at your fingertips!
Add a header to begin generating the table of contents
What is in the Free License Plate Lookup Report?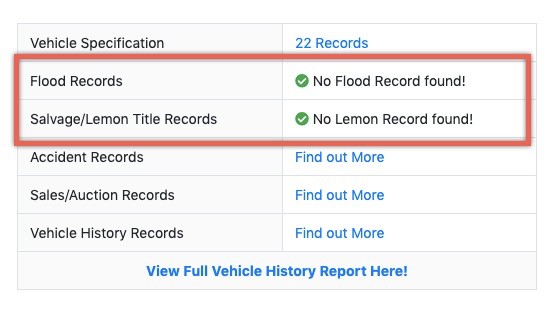 Our report gives you a detailed look at the history of a second-hand car. Our license plate lookup report contains:
Salvage History
A car with any salvage history is considered a total loss due to severe damage caused by an accident, theft, or other reasons. The overall costs to repair the salvaged vehicle could be higher than the vehicle's original value, so these cars should be avoided to protect you from paying exorbitant maintenance fees.
Lien Records
A lien is a kind of property claim. In the case of vehicles, a particular lending institution holds the title of the vehicle until it's paid in full. Records of existing liens will be listed in this report section.
Vehicle Usage
Tracks the vehicle's general usage type, such as whether it's currently serving as a rental unit.
Vehicle Specifications
The report provides you with accurate information about the vehicle's specifications, such as its engine and transmission type, dimensions, horsepower rating, torque, and more. You can also get its current market value to ensure you're not overpaying for a vehicle.
Odometer Records
Checks the odometer readings of the car throughout its use. This helps you determine if an odometer may have been tampered with. It also enables you to plan ahead for the occasional oil change or tune-up needed to keep the vehicle in good shape.
Service History
The total number of times a vehicle has been serviced. This can help you determine how well a vehicle was maintained throughout its use.
And More Brand Title Checks!
Our report also includes an additional 22 brand title checks and other useful features in helping you in purchasing the right vehicle.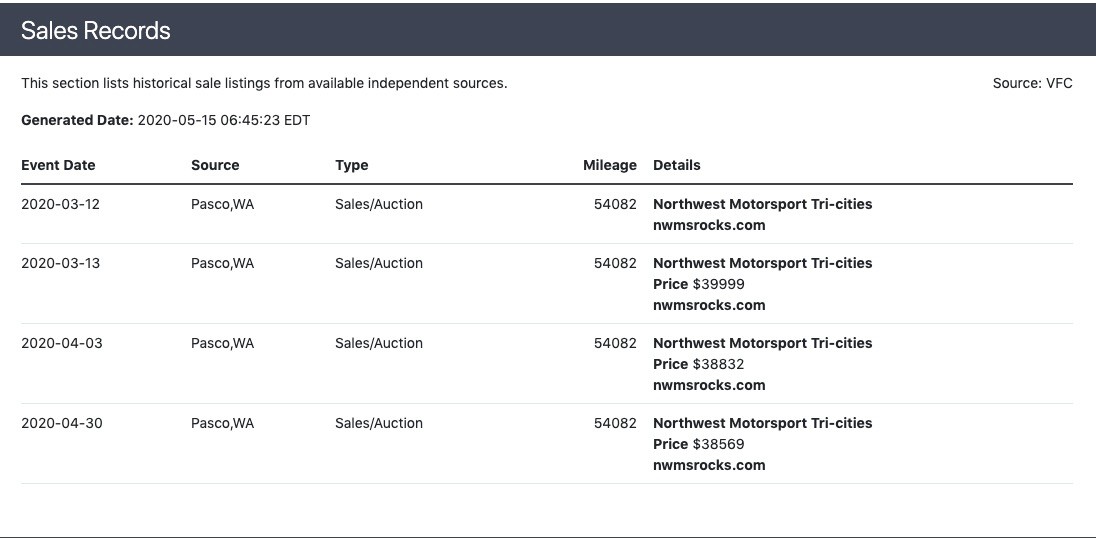 Where Can I Find My License Plate Number?
Generally, you can easily find your plate number easily by looking at the issued license plate attached to your car. Depending on your state, you may find it mounted on the front or rear of your vehicle or just the rear.
There may be times when you need to look for a particular car's license plate without having physical access to the car. In such cases, you can find it on the car's certificate of title.
In the above example, New Hampshire's Certificate of Title displays the license plate number as the title number. However, other states' titles might have a dedicated field for license plate information. When in doubt, just check with your local DMV.
Where Does the Information Come From?
We rely on multiple sources to compile our license plate reports. Many of our sources come from government entities such as the National Insurance Crime Bureau (NICB), National Highway Traffic Safety Administration (NHTSA), and the National Motor Vehicle Title Information System (NMVTIS). We also regularly check car auction inventories to track various vehicles' conditions.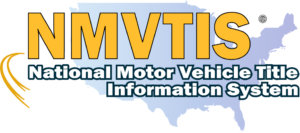 One of the main reasons a lookup report is important is to give you a detailed outlook of a car's overall condition before you purchase it. Being an informed buyer is the best way to safeguard yourself and ensure you're getting value from your purchase.

Market Value
A seller could raise a vehicle's price under the pretense of selling a car in very good condition. The report might help you avoid paying more than a vehicle's actual current market value or avoid a particular vehicle with multiple salvage records.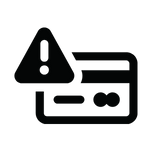 Protect Yourself from Motor Fraud
Equally important is having the report to safeguard you from possible fraudulent deals. Shady sellers may sweeten a deal to entice possible customers into buying a stolen car, a car with a cloned or stolen VIN, or a car with a tampered odometer. With the report in hand, you'll be able to look out for possible warning signs and protect yourself from potential trouble down the road.

Identify Vehicles with Brands
Brands such as flood and hail damage indicate that a car may not be fit for the road due to various unresolved issues. Some sellers may purposely withhold this information to remove the car from their inventory. Having the report ensures that you know what existing titles or brands are labeled on the vehicle you're looking at.

Know More about a Vehicle
The vehicle history report also provides you with some in-depth knowledge about your chosen vehicle. Maybe you'd also like to know more about the vehicle's engine specifications or other features it may have. Maybe you want to know if it's safe to drive or is free of defects. You can find out more thanks to the report.
Yes, 100%
We're in compliance with the Driver's Privacy Protection Act (DPPA), as we don't disclose any private or sensitive information about a vehicle's past and current owner(s). Our license plate lookup does a reverse lookup to obtain the VIN and query the vehicle history reports for it. Nothing in our report is personally identifiable to any particular individuals.
Additionally, the Freedom of Information Act (FOIA) allows any individual the right to access information collected by the government. As part of the government's attempts to fight motor fraud and car theft, your ability to access this data can help them prevent these crimes.
You can get your free report in three easy steps:
Our premium report - 8.99USD only!
Don't settle for just a glimpse. Get the full picture with our paid $8.99 report. You get peace of mind with detailed vehicle history records, brand title checks, accident records, insurance-reported issues, and more!
State Based Informational Guides
We have compiled a list of state specific guides for you. Feel free to check them out.
You will always need to carry out different types of paperwork — whenever you purchase a car — so that you can title your car under your name and drive it legally on the road. So, whenever you are going...
If you have just purchased a motorcycle, the next thing that you will need to do, is to register it. In order to legally drive a motorcycle on public roads in any state, you need to get your motorcycle registered....