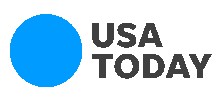 What's in the Free VIN Number Check Report?
As part of our giveback to the community, VinFreeCheck provides basic free VIN check report to the public to determine the vehicle is a lemon, salvaged or has flooded condition. We also provide historical mileage/sales records for free! No credit card required!


Vehicle Specification (FREE)
Decode your VIN, and provides you the most accurate Vehicle Specification Information. Find out your VIN's engine specification, Trim, Steering Type, Tank Size and Transmission.

Salvage/Junk Title Check (FREE BASIC CHECK)
We check your VIN against our own Canada and United States Salvage Title database. You can find out whether you Vehicle came with a Salvaged title or clean title

As part of our campaign to prevent consumer from purchasing a flooded vehicle, we check your vehicle against our flooded damage database that collects data from 50 states of United States for FREE! 

Realtime Market Pricing (FREE)
VinFreeCheck scans all the car listing sites across North America to give you the most accurate pricing, preventing you from overpaying for a vehicle.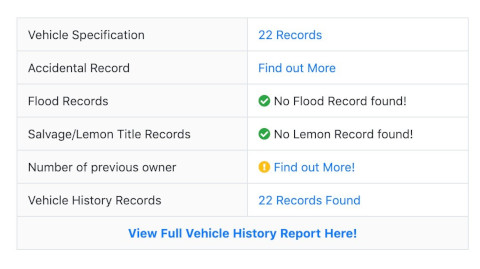 In our example, we ran a simple vin check on a 2004 GMC TOPKICK 4500(1GDE4E12X4F519742)
In the free vin check report's summary section, you can quickly see the truck is not involved in any flood, or has any lemon title assigned to the vehicle title. Of course, for additional information, you may proceed to get our premium report to get more comprehensive details such as those accident details.
However, we believe those two checks are the most crucial ones, as any vehicle been through flood/recoded lemon tends to experience more mechanical issues down the road.
Continuing with our example - 2004 GMC TOPKICK 4500: We also provide sales record in our free vin check report. The mileage and sales record are displayed from the oldest sales date to the latest date.
We can see the mileage is consistent with the event date and every checks out as it should. Great!
However, if the mileage records are not consistent with the dates, eg:
May 12 2019 - 10,000 mileage
Jan 20 2020 - 9,800 mileage
It's a high possibility that the vehicle odometer was rollbacked or tampered.
How do I check my VIN for Free?
We know that you have been searching around the internet for an absolutely free car history report, and you couldn't find them. We were frustrated with the landscape of free information on vehicles online.
Get your Vehicle Identification Number from your registration or vehicle.
Key into our VIN lookup form
Press Check VIN Number to fetch the report.
Alternatively, you can use your vehicle license plate do a license plate lookup to fetch the report.
Where to find my VIN Number?
You can find your VIN through the lower right of the windshield, and under the hood of your front engine.

As for Motorcycle VIN, you can lookup your VIN on the motorcycle frame, the National Highway Traffic Safety Administration requires all "two wheelers" or "three wheelers" or ATV to have the VIN displayed on the frame.

You can also do a VIN lookup or VIN number lookup on your insurance card/policy. You can learn more on how to locate your VIN from our guides as shown on the right side.
Locate Your Car VIN Number

VIN is an important piece of information you need to have. But where do you find it on your car? This guide is aimed to show you the different locations you can find the VIN of your Car

Learn More

Locate Your Motorcycle VIN Number

Every motorcycle manufacturer display the VIN on different locations. The vast majority of motorcycles we came across display the VIN and frame number on the right side of the head stock tube.

Learn More
Looking to do a Free License Plate Lookup?
Want More? Get it all in our Premium VIN Report!

Vehicle Collision/Total Loss Check
We check your vehicle against national insurance registry and across 50 states of  DMV database to find out if the vehicle has been in an accident. On top of that, we also provide the standard "12 points check" for damage, hail, odometer tampering, mechanical failure checks.

We fetch all available odometer records from from state Division of Motor Vehicles (DMV) or auction sources. You can manually examine the sequence of reported odometer readings to determine if there are any potential discrepancies.

We also fetch your vehicle historical records in chronological order from state DMV, and multiple auction and police sources.
Since 2010, we have ran more than 120,000 Vehicle History Reports
These are what people saying about us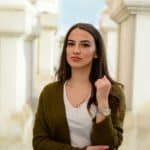 Grant Smith
"I was looking into getting a vin report for my car and i found VinFreeCheck. I quickly tried it, and thought it was rather detailed for the price of 8.99. I'm definitely going to use VinFreeCheck for my future purchase"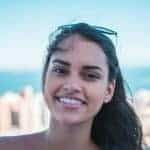 Lily J
"What a surprise! I wasn't sure at first - you know, VinFreeCheck is new... I gave it a shot, turns out it has all the information i needed to make decision on the car i wanted.. Thanks.."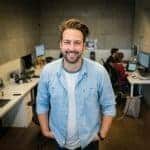 Dan Condy
"I tried the license plate lookup, and found out that the craiglist seller was doing a bait and switch. I'm glad i bought the premium VFC report. Whenever i needed to shop for a new car, i always run the vin through VinFreeCheck Free Report first, and decide to buy a report elsewhere. But hey! they started offering premium report and i gave it a shot."
Our premium report - 8.99USD only!
You get a peace of mind - with all the detailed vehicle history records. All brand title checks. All the accident, and insurance reported issues.
Check our blog out! We regularly post awesome tips and get you up to date on how to get the best deal in your car shopping.
State Based Informational Guides
We have compiled a list of state specific guides for you. Feel free to check them out.
If you have just purchased a motorcycle, the next thing that you will need to do, is to register it. In order to legally drive a motorcycle on public roads in any state, you need to get your motorcycle registered....
You will always need to carry out different types of paperwork — whenever you purchase a car — so that you can title your car under your name and drive it legally on the road. So, whenever you are going...