Step 1: After you placed your order, you should receive your account credentials in your email
After you purchased, you should have receive the following email with your username and password. Please allow 10 minutes after purchase for your account to be created. 

If you don't see the email, please check your spam folder in case the email was mistakenly flagged as spam. 
​If you don't see any email, you can reset your account password here. 
​If you checkout with the wrong email, you can contact us here.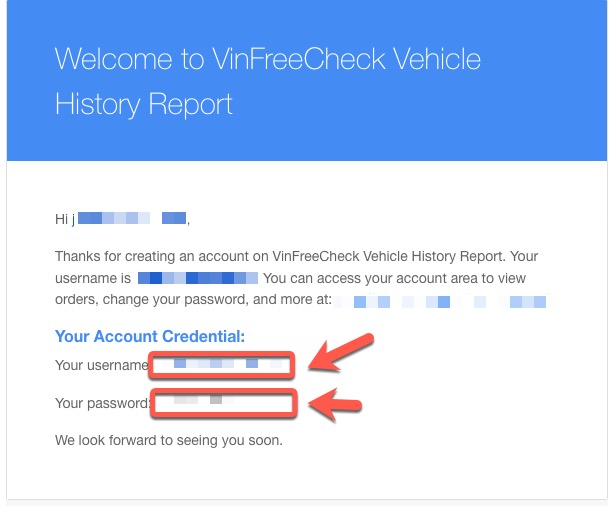 Step 2: Login To Your Account
Using the username and password please login to your account by visiting https://www.vinfreecheck.com/premium/my-account/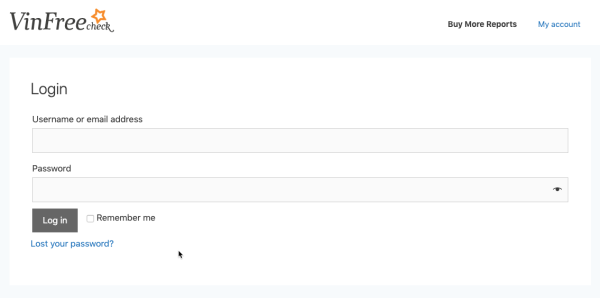 Step 3: Use your credit to run a report
You can now enter your VIN and click Submit to generate your report. Your report will be made available to you instantly.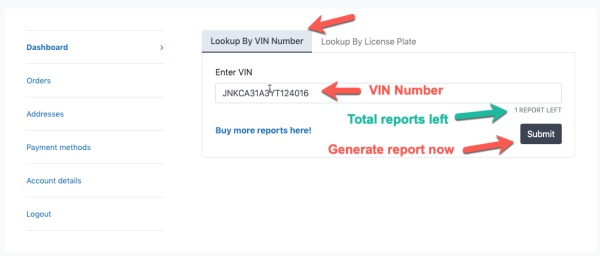 Step 4: Accessing Generated Reports
Once generated, your report will be available in your account for you to view at anytime.