If you live in New Jersey, you are required to title and register your vehicle before you can drive it on the road. This rule is what makes it possible to get information about any car on New Jersey roads online. If you are planning on buying a used car in New Jersey, it is best first to take your time to learn more about the vehicle.
You can get information about a used car in New Jersey online for free. Before buying a used car, you should perform a free license plate lookup online. VinFreeCheck is an online website that gives you access to a motor vehicle report database in New Jersey. With this free search, you will find out everything there is to know about your car of interest. You will find the salvage report, the correct odometer reading, and even a history of how the vehicle has been used before. A vehicle history report is the best way to ensure you are not duped.
Add a header to begin generating the table of contents
Where Can I Find My Plate Number?
You can either look it up via your plate attached to your vehicle. Alternatively, you can look it up in your New Jersey Vehicle Registration Card or Document of Registration.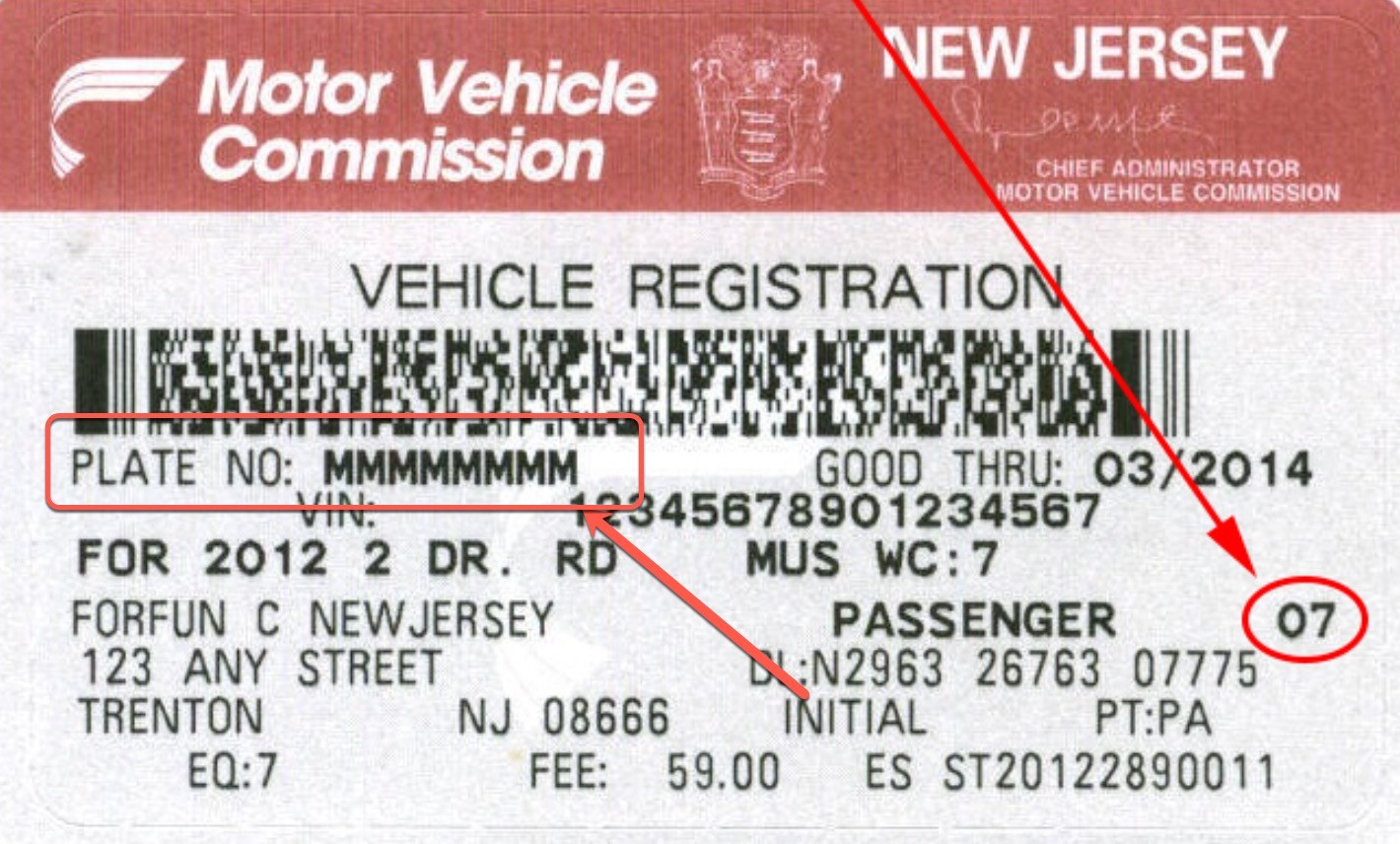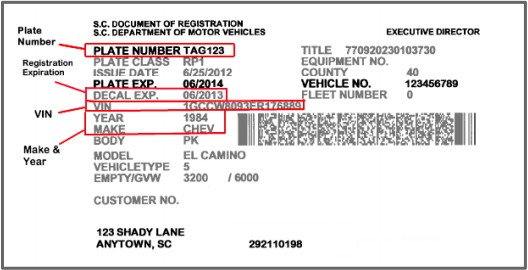 Applying for a license plate in New Jersey
Motor vehicle registration and renewals in New Jersey are handled by the Motor Vehicle Commission of New Jersey. For one to be eligible for vehicle registration, they must be at least 17 years of age. Upon vehicle registration, one is issued with two license plates for the rear and front of the car. Motorcycles and trailers are the only vehicles that are allowed to have one license plate.
The law requires all motor vehicles to display license plates. If you happen to lose or damage your license plates, you are required to apply for replacements from the motor vehicle agency. For stolen plates, you are first required to report to the authorities and get an incidence report. This incidence report will be produced as part of the paperwork when applying for new plates. For damages plates, you are required to surrender them before you can be issued with new ones.
Types of license plates available in New Jersey
The motor vehicle commission of New Jersey offers several types of license plates. They include:
State issued standard license plates
Personalized license plates
Dedicated license plates like animal-friendly plates, organ donor plates, law enforcement memorial plates, Liberty State Park license plate, and agriculture license plates, among other specialized categories.
Specialty or organizational license plates
Sports license plates
Disability license plates
Some of these license plate categories require special documentation for you to get them. Ensure you meet the criteria to improve your chances of having your application approved.
Disability license plates in New Jersey
Persons living with disabilities qualify for disability placards and license plates. They are required to produce a doctor's report to show that they are indeed living with a disability.
When you get the disability placard, you are expected to display it on the rearview mirror, as it must be visible at all times.
Having this placard or license plate allows you to park your vehicle anywhere with a designated disability parking space.
Temporary license plates in New Jersey
When you purchase a car in New Jersey, it may take a few days before your license plates are ready. You are issues with temporary plates that you can use until the DMV send you an actual license plate to your home address.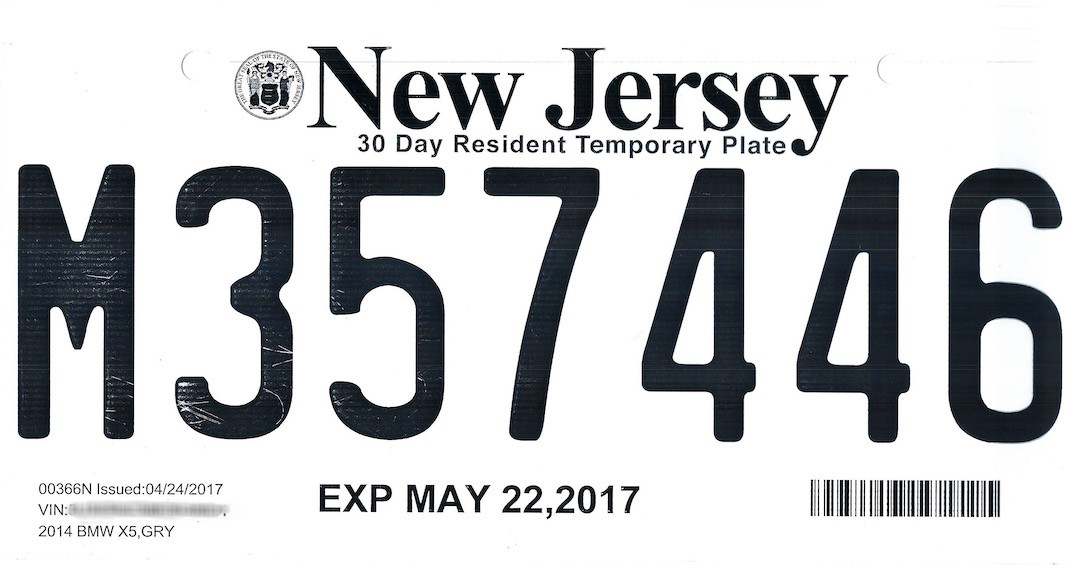 Do note that the temporary plates are valid for 30 days from the issued date. Failure to switch out the temporary license plate can result in penalties/fine from the police.
Personalized license plates for New Jersey residents
These are customized license plates for your car. There are specific guidelines you must follow to ensure that your request for a personalized license plate is approved. Personalized license plates cannot exceed seven characters, and you are required to submit a proposal for your choice.  
Transferring license plates in New Jersey
You can transfer old license plates to a new car under the same registration name. If you sell a vehicle and do not wish to transfer the plates, you are required to surrender them to the Vehicle Registration Commission.
State Based Informational Guides
We have compiled a list of state specific guides for you. Feel free to check them out.
You will always need to carry out different types of paperwork — whenever you purchase a car — so that you can title your car under your name and drive it legally on the road. So, whenever you are going...
If you have just purchased a motorcycle, the next thing that you will need to do, is to register it. In order to legally drive a motorcycle on public roads in any state, you need to get your motorcycle registered....