Last Updated on January 30, 2023 by Calvyn Ee
Shopping for a new car as a senior driver is not as simple as picking the first SUV on the lot. Older drivers look for very different things than younger ones do. The need for speed and style is swapped out for accessibility and comfort. Space, easy-to-use intelligent features, and user-friendly climate controls matter more than torque, and extraordinary visuals and handling seem to triumph over all else.
Finding a well-priced car that checks all those boxes is challenging, whether you're shopping for a family member, friend, or yourself. So, we compiled a list of 5 of the best cars for seniors in 2023.
Criteria in this Guide
As with shopping for any car, you want to strike a balance between price and value. We prioritized all of the essential features the average senior needed in their cars and tried to find a car with the best retail price, warranty coverage, and reasonable maintenance costs.
Price
The pricing swings wildly—everything from hatchbacks and sedans to the best luxury SUVs for seniors is on this list. The variety is essential because car enthusiasts never really fall out of love with certain brands, regardless of age.
Ride Quality
Good ride quality was non-negotiable. All cars on our shortlist had to glide on the road, feel comfortable to handle, and have exceptional suspension.
Infotainment System and Climate Control
Infotainment systems with a big screen, clicky knobs, and easy-to-reach climate control buttons are more accessible to older drivers who might not have the best eyesight or reflexes.
Cabin
Whether you prefer a sedan, hatchback, or small-sized SUV, a spacious and accessible cabin is essential. It ensures you can transport your grandkids, friends, and family comfortably while having easy access to your car. A spacious cabin can also double as a storage space in case the trunk is not large enough.
Fuel Economy
Fuel costs are still fluctuating even today. Opting for a fuel-efficient car will save you money and be great for the environment. We chose cars with an average fuel economy of 24 miles per gallon.
Our Top Picks for The Best Cars for Seniors in 2023
2023 Kia Forte – $20,815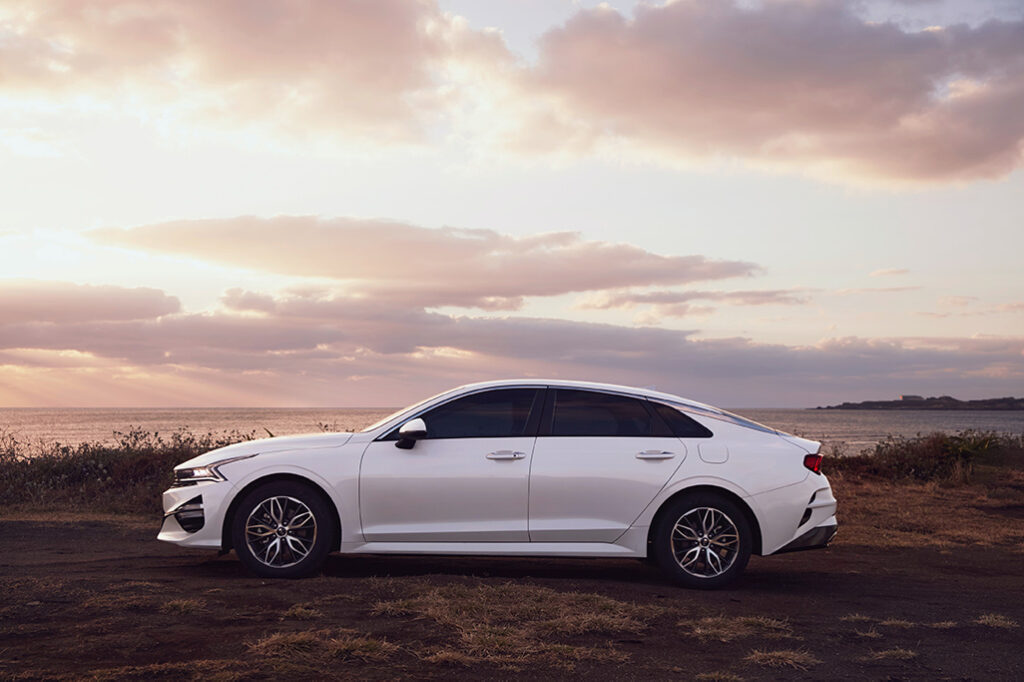 What We Liked
It offers a generous powertrain warranty that covers five years/60,000 miles.
What We Disliked
The engine is no performer.
The 2023 Kia Forte is the latest refresh of the consumer-favorite budget car. It now features a robust sports car design with sweeping slopes and a polished finish but still retains all of the winning features that drew people to the Forte line years ago.
It has a 10.3-inch infotainment touchscreen and a gaggle of physical buttons mounted high on the dashboard for easy reach. The Kia Forte was also built with comfortable front seats, a flexible tilt, and a telescoping steering wheel. 
For driver safety, the spacious sedan offers plenty of safety features like collision warning, cruise control, drowsiness monitoring, and automatic emergency braking. The Forte runs on a 147 hp, turbocharged four-cylinder engine, with plenty of power for travel, running daily errands, and cruising. The EPA rating is 33 miles per gallon—-one of the best in the Sedan class.
Overall Rating: 8/10
2023 Toyota Camry – $27,315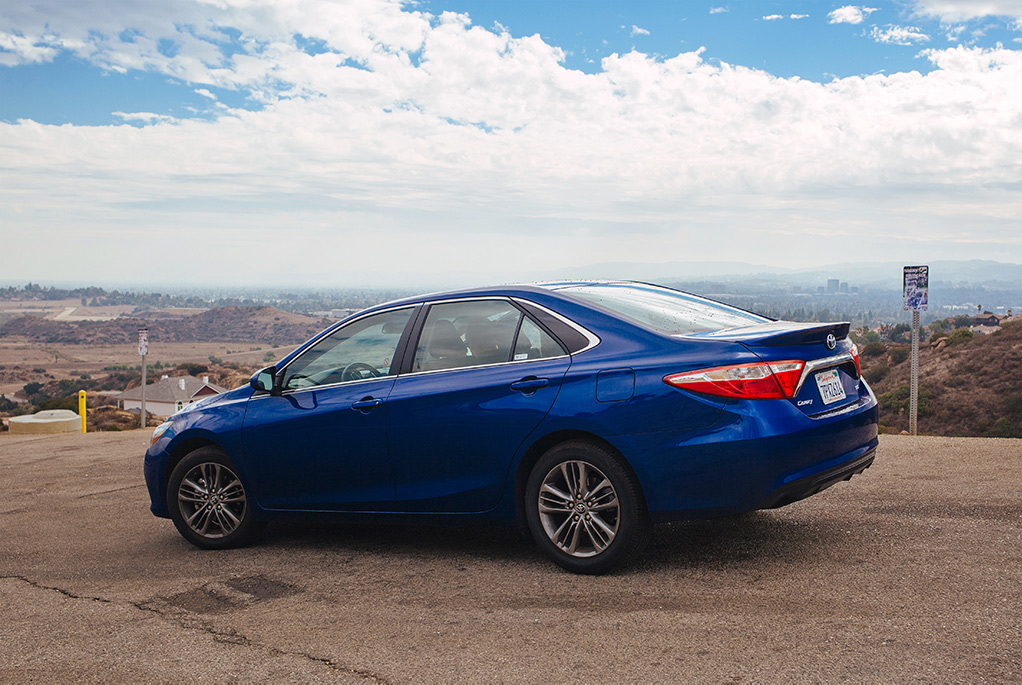 What We Liked
Delivers excellent performance at a reasonable price point.
What We Disliked
It could use a little more trunk room.
Toyota Camrys are famous for their dependability, fuel efficiency, and spacious interiors, and the 2023 version is no different. The cabin space takes up most of the length of the car, and the leg and headroom are enough for most passengers over six feet. 
Toyota's suite of safety features returns with some improvements to the driver assistance features. You will easily access adaptive cruise control, lane assist, automatic high beams, collision detection, and emergency braking. These features are accessible via the 7.3-inches dash-mounted infotainment system via physical and touch buttons.
Fuel efficiency is also better than it has ever been. The Hybrid model of the Toyota Camry has a 53 mpg rating. Although not the greatest, the trunk space is also much improved from last year.
Overall Rating: 9/10
2023 Subaru Forester –  $27,620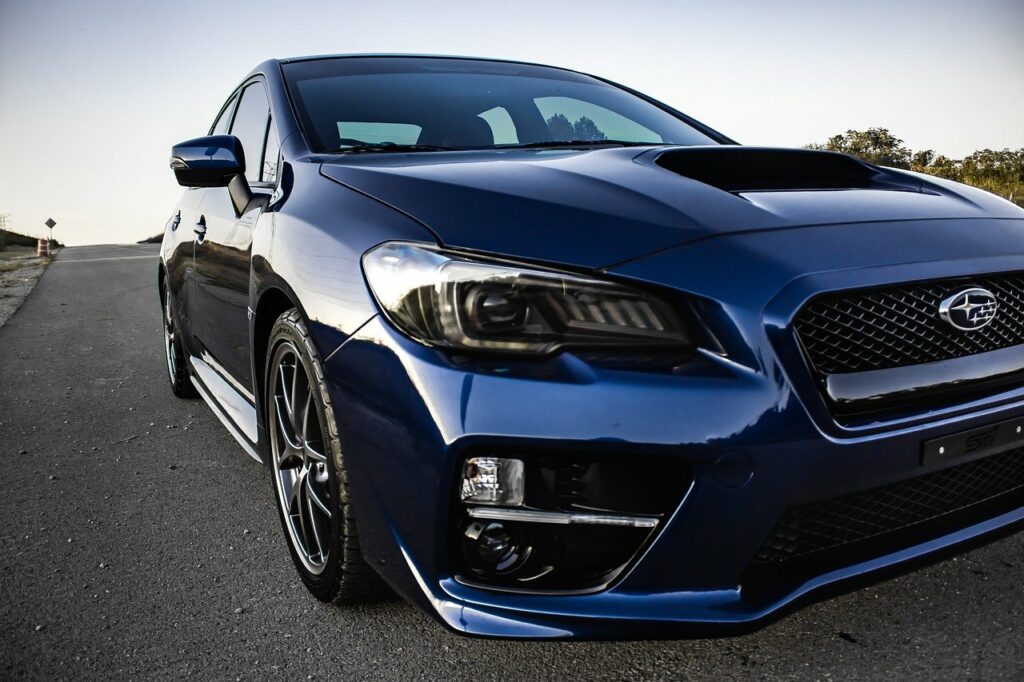 What We Liked
Comfortable and spacious interior with great ride quality.
What We Disliked
The base model is quite bare.
The Subaru Forester is one of the best cars in the subcompact SUV line. It takes a bold yet functional stance on the road with wide-swinging doors and low, large windows for easier visibility. The three-row cabin is plenty spacious, and the one-touch liftgate makes storing and moving things from the cargo area easier.
It doesn't come with the snappiest engine, but the practical 2.5-liter four-cylinder engine makes for a smooth ride. The infotainment system sits high on the dashboard, and the climate control features are accessible through a series of clicky and rugged knobs and buttons. The safety features are pretty standard, with the occasional passenger minding feature like the backseat reminder being a highlight.
Overall, it's a great choice if you're looking for the best SUV for seniors, but other exciting features like hill descent and grip control are locked behind higher trims.
Overall Rating: 7/10
2023 Honda CR-V – $32,905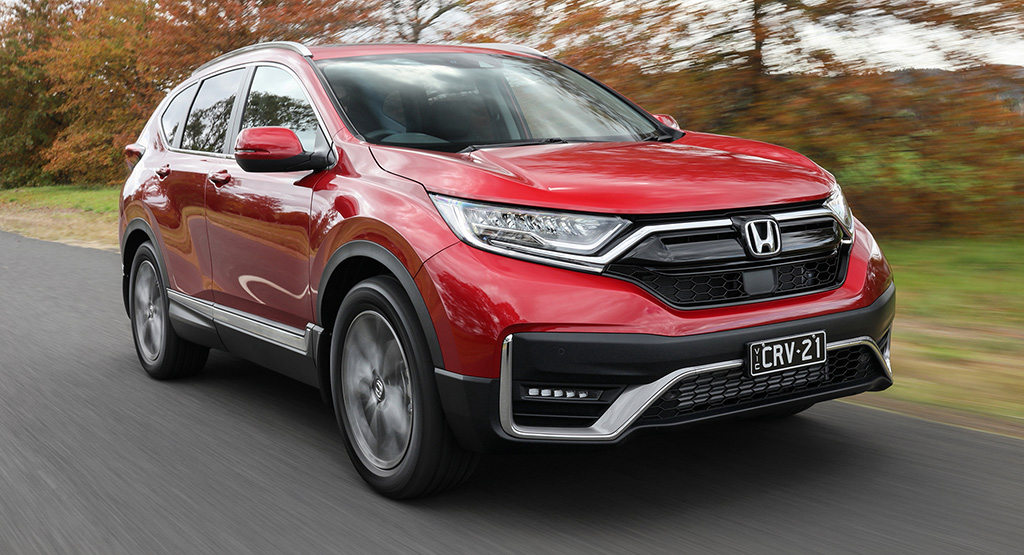 What We Liked
Spacious cabin, powerful engine, and great cargo space. 
The 2023 Honda CR-V is one of the best Compact SUVs available on the market. Its spacious cabin, large cargo area, and comfortable seats make it even better for older shoppers.
Fuel efficiency has always been the CR-V strength, and the new Hybrid drive train nearly doubles its range. The infotainment system still retains most of its physical buttons, and the many safety features make cruising, navigation, parking, departure, and lane switching easier.
The Honda CR-V runs on a 1.5-liter turbocharged engine that outputs 190 horsepower, an upgrade from the 2020 models. The snappier engine makes take-offs and cornering feel that much more satisfying.
Overall Rating: 9/10
2020 Lincoln Continental — $47,300
What We Liked
The Lincoln Continental has an interior second to none for a luxury car in its price class.
The 2020 Lincoln Continental is for old shoppers with a soft spot for Lincoln cars and the cash to spring for the luxury experience. The car cabin is spacious, with world-class leather lining its seats and dashboard. The Lincoln Continental seats are 10-way adjustable and heated, which means you can keep adjusting until you find the perfect position for you.
The car has three new engine variations and a gaggle of intelligent safety features that will keep you driving safely on the road for longer. The gas mileage on the Lincoln varies, but on the 3.7 V6, FWD base trim, you will see about 20 mpg. While it's been a longstanding name in Lincoln's automotive lineup, it's since been retired as Lincoln now focuses on a myriad of SUVs like the Nautilus and Navigator.
Overall Rating: 7/10
Choosing the Best Cars for Seniors
Our list offers something for every kind of driver, whether you prefer to ride in style or are on a tighter budget. We recommend test-driving multiple cars to find the best cars for seniors in 2022. If you're buying used, we recommend checking the vehicle history before deciding.