Last Updated on June 30, 2021 by Jason Mason
Are you aware that the value of your car begins to depreciate the moment you get it out of the showroom? Yes, you do but have you wondered why that happens? Why does the cars value begin to fall just as soon as it's out of that car outlet? Well, we will be discussing that today; everything about car depreciation, how it happens and why it happens.
You often do not consider the car depreciation before you purchase your dream car. Although your main focus is the insurance costs of the car, its mileage, maintenance and all that, paying attention to the depreciation is also important. The depreciation rate of any car totally depends on its make and model, and it can also be one important factor that's going to be considered when you want to resell the car.
What Exactly Is Car Depreciation?
Car depreciation is basically the difference between the cars value when you first purchased it and when you want to sell it after. The price drop however largely depends on the models and manufacturers of the car; it can still go down about 20 to 40% within the first year of purchase. By the next three years, you can easily expect a price drop of about 50%. So whenever you decide to shop for a brand new car, it is important to go for one that does not lose its value quickly because only then will it be a beneficial deal for you.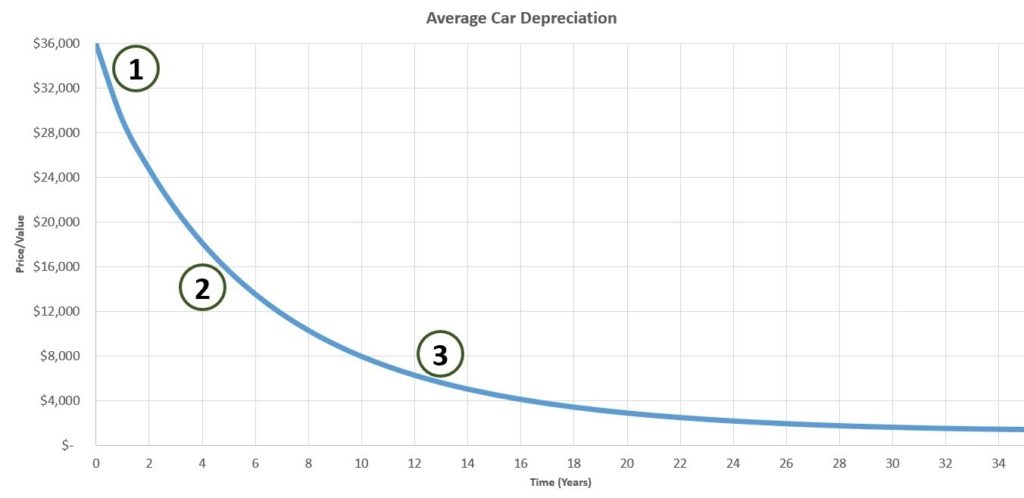 Due to the quick deprecation of cars, a lot of people choose to buy a pre-owned car as it comes with a lot of benefits when compared with buying a new one.
Factors Affecting the Depreciation
There are various factors that affect the depreciation of a car. So here are some factors due to which quite many cars may depreciate quicker than others:
One of the biggest factors when it comes to reducing the price of your car is the mileage. The more miles on the odometer, the lesser price you will get for your car. This is because cars that have run for more mileage are more likely to wear and tear quickly. The seats may be unkempt; brakes might not be in the proper condition and so on. The average mileage for an average car is 10,000 miles a year.
The condition of your car is one big indicator of how well you maintained the car. And there is no doubt that a car that has been maintained to the highest standards will obviously have a rate that is better than others. If the car is damaged internally or externally, it will definitely reduce its value when being sold.
Production Of Newer Models
When there are newer cars in the market that are better than your model, then it is more likely that your car will depreciate at a much faster rate. Besides, if a car is widely available, for instance a model of Mercedes Benz is quite common in the market, it also adds to the depreciation rate of the car.
If your car already has a lot of owners previous to you, the cars deprecation rate will automatically increase. So the fewer owners there are, the better it is for you when you want to resell the car.
There are cars that have a three year warranty and then there are cars that have a longer warranty, like seven years which definitely is a plus point when it comes to reselling the car.
If your car is more fuel-efficient, then its value is likely to depreciate at a much lower rate than when your car is less fuel-efficient.
How You Can Minimize the Depreciation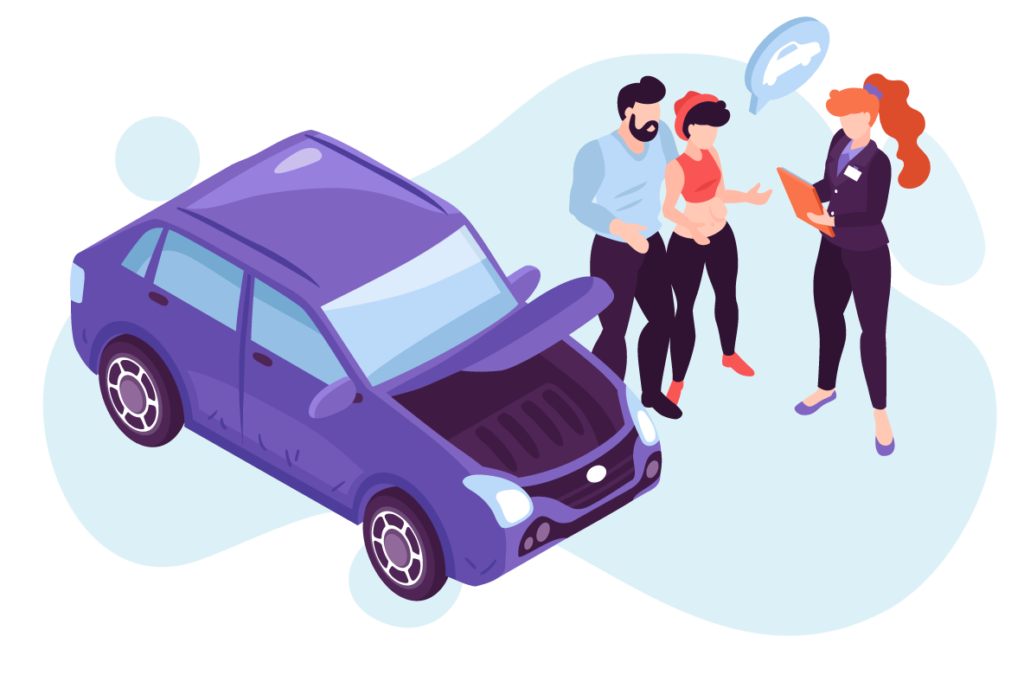 Although every car has to go through depreciating once it's out of the outlet, there are certain ways through which you can definitely minimize the deprecation of your car. Some of the ways are mentioned below:
Keep the mileage of your car as low possible. A car that has not run thousands of miles will surely have a good resale price.
Research plays an important role when it comes to the value of depreciation. Before you purchase a new car, make sure you get all the necessary depreciation details along with it so you may have affair idea on the prices that you can expect five years down.
If you want to reduce the depreciation rate of your car, and then make sure your car is not modified. It is not necessary that something that you like will also be considered favourable by potential buyers, thus modification are certainly going to lower the value of your car.
If you want to sell your car in the future, it is vital to maintain its conditions. Besides, it is also important to keep record of all the services and maintenance that you get done. Having these records makes it easier for the buyers to make an informed decision keeping in mind that the car is well-maintained.
Since you know that a car begins depreciating as soon as it's purchased, so why not buy a used car or a nearly new one. It saves you a good amount of money and then you can later on sell it for a good price as well.
Estimating your car depreciation
Cars will depreciate whether or not you maintain them well or use them less; however, using the above mentioned tips you can reduce the depreciation costs and get good returns when you finally want to sell your car in the future. You can use the calculator below to estimate how fast your car depreciates.
Car Depreciation Calculator
Lastly, if you do not plan on selling the car anytime soon, then worrying about depreciation is not something you should do. Nonetheless, if you do want to sell it, make sure you maintain the car or maybe purchase a nearly new one so that it not only fits your budget but also be beneficial for you when you decide to sell it off.