The mighty V8 engine has been an American muscle-car staple for several decades. Its burbles and roars have been said to cause hairs to tingle and stir high adrenaline levels, and understandably so. Unfortunately, with constantly rising fuel prices, the global push for low carbon-emission cars, and the advent of electric vehicles, the demise of the V8 engine is imminent.
Fewer and fewer automakers are making them. Volkswagen, for example, has said that it will have switched to all-electric powertrains by 2030; General Motors has also stated that it will have followed suit by 2035. Therefore, V8 car lovers ought to snatch up the available ones before they disappear from the market. If you want to get one yourself but have a tight budget, here are the cheapest V8 cars to buy in 2022. 
Criteria used in this guide
Price:
One of the main focuses of this guide is the affordability of these V8 cars. You can get them for even less than $35,000. A $35,000 car loan with a $1,000 down payment, a 4.5% interest rate, and a 60-month payment period will demand monthly payments of just $633, having factored in sales tax and title/registration fees.
Engine and Performance:
The bigger the V8 engine, the more the power and the greater the thrills. So this guide also singles out the cheapest V8s with the biggest engines and best performance.
1. 2022 Chevrolet Camaro LT1 – Starts at $35,195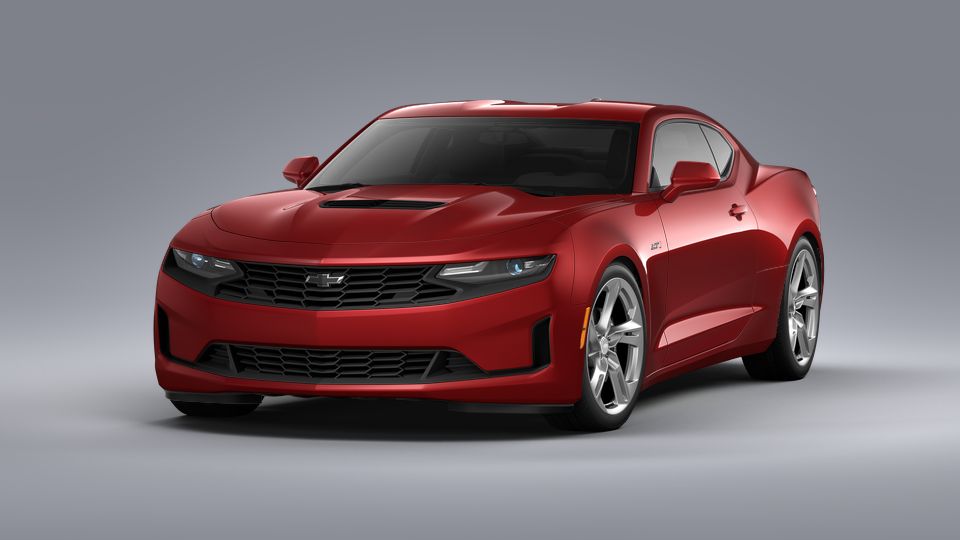 The 2022 Chevrolet Camaro LT1 coupe offers solid V8 performance, captivating styling, thrilling driving dynamics, and a lot more for a price that undercuts the Mustang GT and several other competitors. It is based on the GM Alpha platform, making this Camaro's chassis 200 pounds lighter and way stiffer than its prior generation. This explains why the 2022 Camaro does not disappoint in the handling department.
Its naturally aspirated 6.2 L LT1 V8 engine comes standard with a performance-tuned 6-speed manual transmission with active rev-matching. It makes 455 hp and 455 lb.-ft. of torque, which is enough to propel this car from zero to 60 mph in just 4.0 seconds when equipped with an optional 10-speed paddle-shift automatic transmission. All power and torque are sent to the rear wheels. Even better is that the 2022 Chevrolet Camaro LT1 is also available as a convertible.
2. 2022 Ford Mustang GT – Starts at $36,285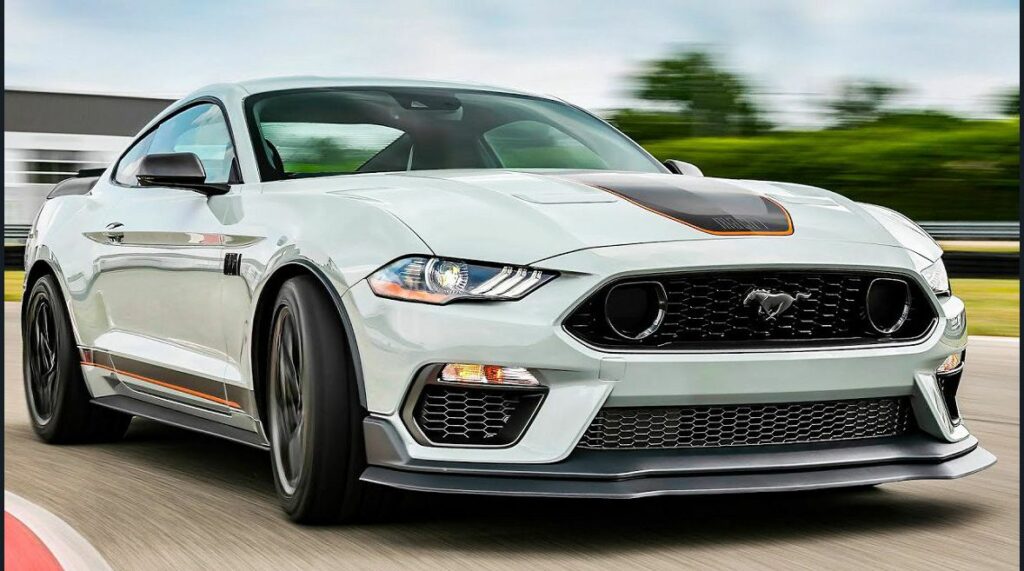 Thankfully, you can also get your hands on the popular 2022 Ford Mustang GT for not much more. There's no disputing this car's pedigree as a muscle car. It looks every bit the part with its angry-looking front end, muscular curves, and fastback profile; it also sounds awesome.
Under its hood is a naturally aspirated 5.0 L Ti-VCT V8 engine that develops 450 hp and 410 lb.-ft. of torque; it sends all of it to the rear wheels. When paired with a standard 6-speed manual transmission with Rev Matching, this engine delivers a zero-to-60mph sprint time of just 4.4 seconds. It can also be optioned with an available 10-speed SelectShift® automatic transmission that may deliver even quicker times. If you choose to buy this car, be sure to option its available active valve performance exhaust system; it will turn the car's already fruity exhaust note into a thunderous roar.
3. 2022 Dodge Challenger R/T – Starts at $38,375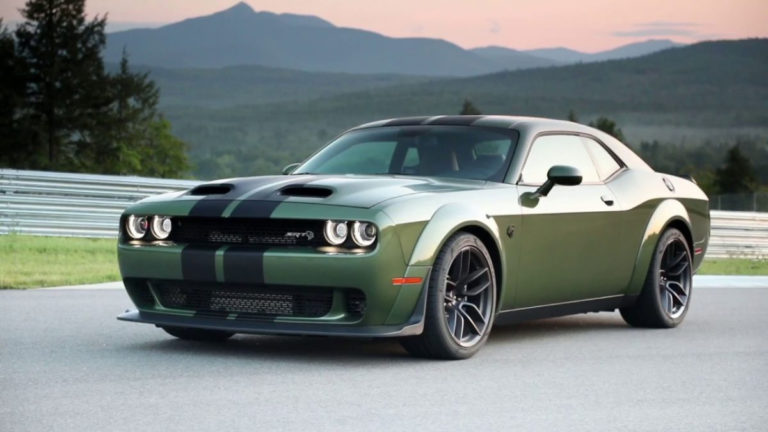 Also starting at less than $40k is the 2022 Dodge Challenger R/T. It is driven by Dodge's proven 375-horsepower 5.7 L HEMI® V8 engine that also pairs with a six-speed manual. This big 2-door coupe is also notably quick in a straight line, boasting a 0-60mph time of 4.8 seconds.
The "R/T" stands for Road/Track package, which has traditionally signified the addition of an upgraded performance suspension and high-performance tires and brakes. Thanks to the above, you can confidently thrash the 2022 Dodge Challenger R/T on the track. However, its 4,182-pound curb weight remains an impediment to its agility.
Another thing you will love about the 2022 Dodge Challenger R/T is the fact that it can comfortably accommodate five average-sized adults; it also has tons of trunk space at the back, so it can handle family road-trip duties pretty well.
4. 2022 Dodge Charger RT – Starts at $40,895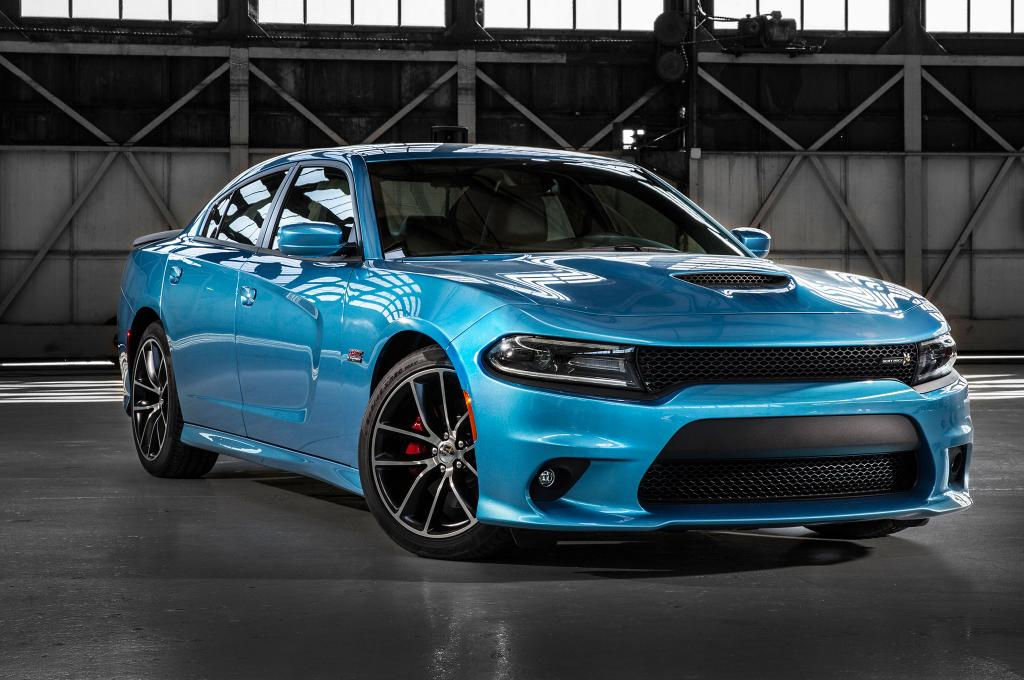 We cannot talk about the 2022 Challenger R/T and fail to mention the 2022 Dodge Charger RT because they share a lot of features. The RT is also driven by a 375-horsepower 5.7 L HEMI® V8 and also comes equipped with performance-spec tires and brakes and a sport-tuned suspension system. Therefore, expect it to deliver a similar performance. 
The 2022 Dodge Charger RT also makes a great family car. It has a spacious cabin that seats five adults and reasonable ride comfort. Also, there is easy 2nd-row access thanks to its four full-size doors. There's also 16.5 cubic feet of trunk space at the back for your family's shopping, cargo, or luggage.
5. 2022 Chrysler 300S V8 – Starts at $45,350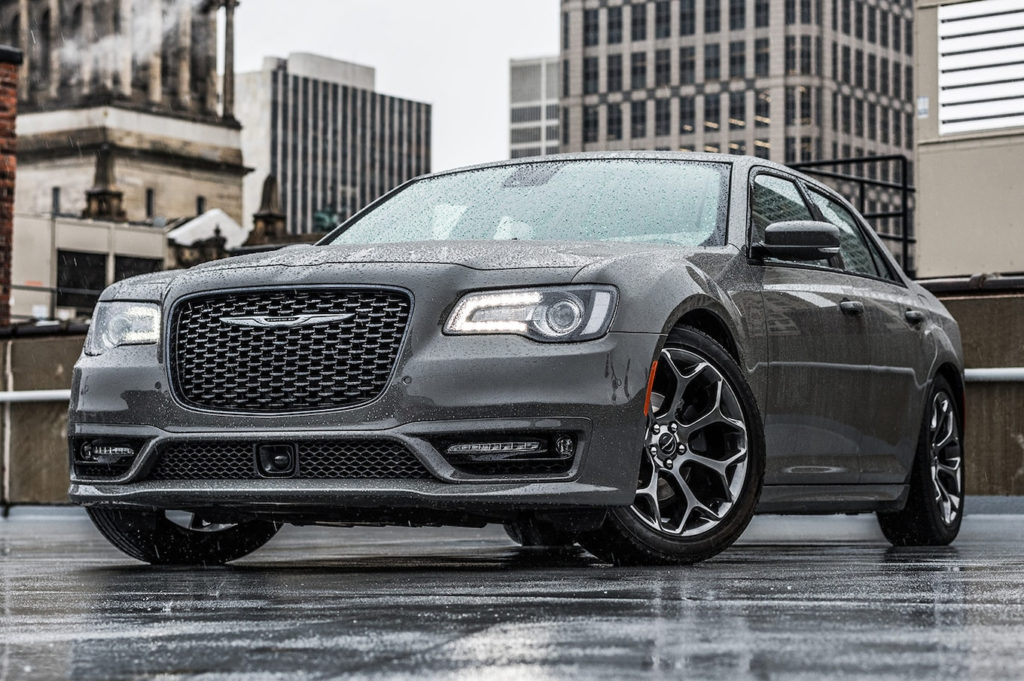 Now 11 years old, the current generation of the Chrysler 300 full-size luxury sedan lives on in 2022. Its 300S V8 model offers a slightly detuned version of the 5.7 L HEMI® V8 in the Charger and Challenger, making 363 horsepower and 394 lb.-ft. of torque. Despite that fact, the car is still quite fast, being good for a zero-to-60mph time of 5.4 seconds. An eight-speed automatic transmission is standard, and so is rear-wheel drive.
However, the 2022 Chrysler 300S V8 is not just all about performance. It is also a refined luxury cruiser fit to carry royalty. It has a well-appointed, leather-trimmed cabin with all the bells and whistles you would expect to find in a large executive sedan.
Buying a V8 Car
These V8 cars have front-engine/rear-wheel drive body layouts, so they have near 50/50 front-to-rear weight distribution. Therefore, all of them will also offer great cornering stability and control.
These are the last of a dying breed. As 4-cylinder and 6-cylinder engines become the powertrains of choice for more and more automakers, new V8 cars will become harder to find. As a result, they will become more collectible, meaning their prices will keep rising. Therefore, if you are serious about buying a V8, do yourself a favor and buy now, when the prices are still reasonable.