Last Updated on January 30, 2023 by Calvyn Ee
Compact SUVs remain one of the most popular car vehicle types in America because of their versatility, space, and value. Starting at under $30,000, you get a four-door SUV with plenty of space, modern tech features, and in some cases, good off-roading capabilities. As with most vehicle categories, there are thousands of great options to choose from, and it can be difficult finding the perfect one for your needs. Luckily, we've saved you the research by compiling a list of the 5 best compact SUVs in 2022.
All compact SUVs are not manufactured equal, nor do they provide the best possible value for your money. Here are a few of the things we had in mind when we made our list of the best compact SUVs of 2022.
Our Review Criteria
Price: All compact SUVs cost more and provide more value on higher trims, but on their base models, they should cover all of your basic needs and fit into a sub $30,000 budget. Expect a sound infotainment system, plenty of storage, excellent navigation and safety features, a powerful engine, and so much more.
Warranty and Reliability: Although all the cars we've chosen are fresh off the manufacturing line, they have a history we can refer to. Cars that have been recalled received terrible reviews and are famous for specific issues don't make our list. We also check the warranty packages provided by the car manufacturer.
Fuel Economy: If you're investing in a car this year, fuel economy is probably one of your biggest concerns. As the price of gas rockets up, you'll have to spend more and more each year as the world slowly shifts toward renewable energy and EVs. A car with good fuel economy could save you thousands of dollars over its lifetime.
Performance: For car owners who love to pour over the particulars and cherish the sound and feel of their engine, transmission, and torque, we also pay close attention to performance. All cars on this list come with powerful base engines to haul a moderate load.
Design: The overall design and aesthetic of the compact SUV also matters. The best compact SUVs strike a balance between style and value.
2023 Toyota RAV4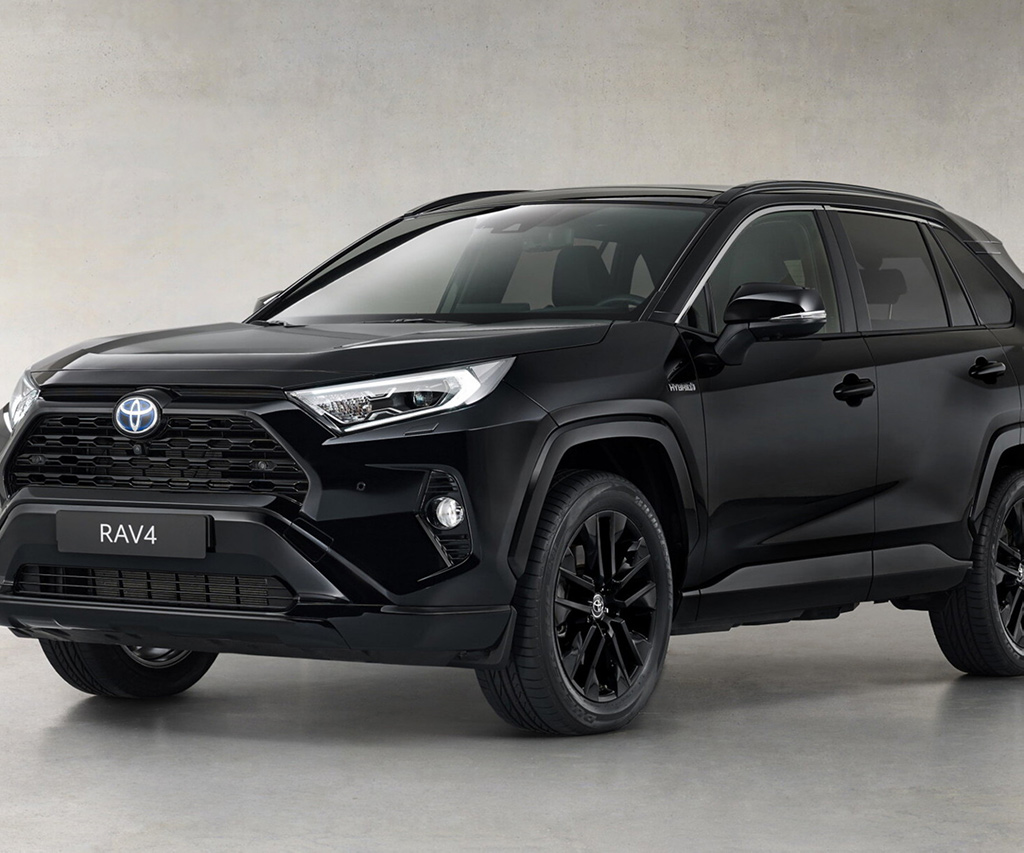 What We Loved
Rugged and reliable design, materials, performance, and a great warranty.
What We Disliked
The internals are not the best for the price
Very few compact SUVs compare to the Toyota RAV4 in value and reliability. For over a decade now, the RAV4 line has provided a quality, affordable, and flexible car experience, and the 2022 refresh delivers more of the same.
The base model is spartan but provides all of the essentials and more. It runs on a 2.5 liter-four-cylinder engine that produces 203hp and runs with 8-speed automatic transmission. The cabin is comfortable and spacious, featuring a 7.0-inch infotainment system with 4G LTE support and both Apple and Android play. The RAV4 also provides great climate control features and outstanding fuel economy– delivering up to 30 mpg. On a higher trim, you get better upholstery, better climate control, a fiercer design, more colors, and a more extensive infotainment system, among other perks. The RAV4 starts from $29,310.
Rating
Reliability
Fuel Economy
Performance
Design
2023 Honda CR-V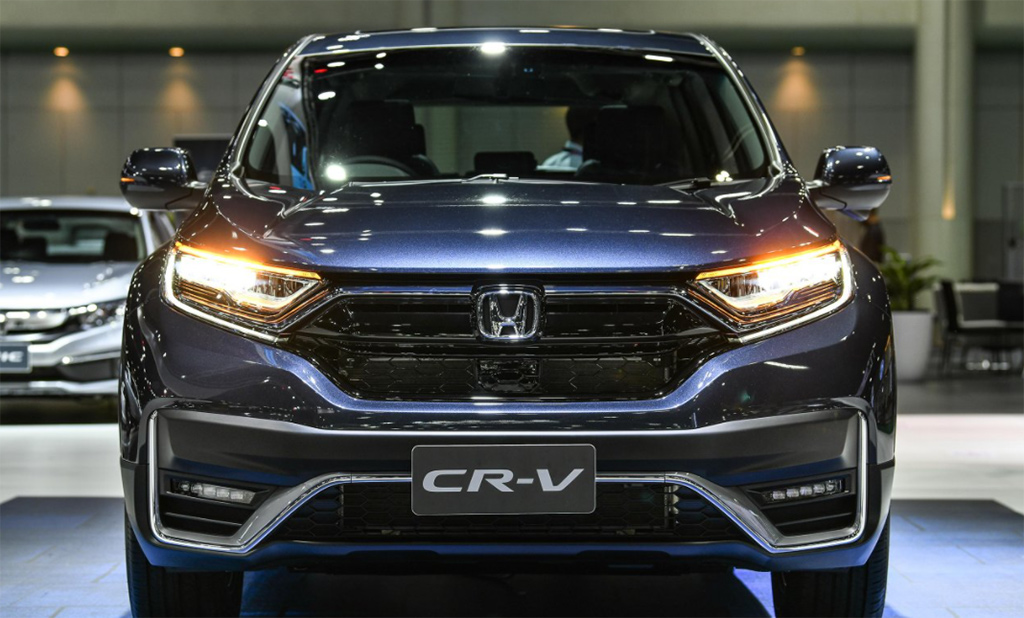 What We Loved
Great ride quality and internals for the price.
What We Disliked
5.0-inch screen on the base model can be tedious to navigate and use while driving

.
Falling in the same price bracket, the Honda CR-V is a reliable alternative to the Toyota RAV4. It comes with a 190hp turbocharged 1.5-liter engine and a continuously variable automatic transmission (CVT) that somehow manages to outclass the RAV4 in ride quality, responsiveness, handling, and braking.
The interior of the CR-V is a highlight of the car, providing quality upholstery and finish, even on the base trim. Where the Honda CR-V falls short, however, is in its lackluster infotainment system. A 5.0-inch screen with only FM radio support spoils the budget experience, and even on a higher trim, the 6.0-inch screen feels slow.
If you look past both faults, the standard powertrain warranty support and 27 mpg fuel economy score still make it a viable option. On a Hybrid trim, you can get up to 40 mpg in cities.
Rating
Reliability
Fuel Economy
Performance
Design
2023 Mazda CX-5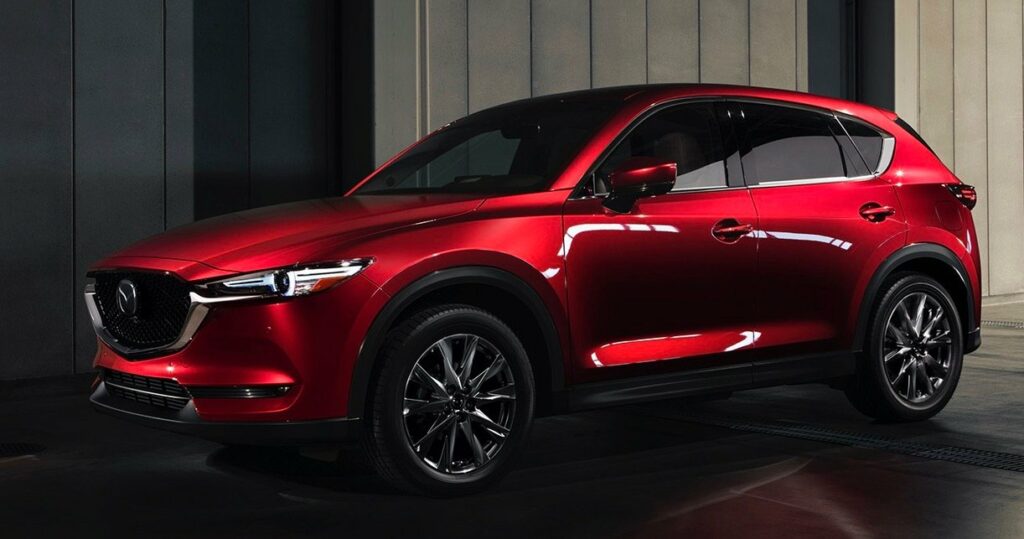 What We Loved
Luxury internal, great performance, and a design reminiscent of cars that cost thousands of dollars more.
What We Disliked
The Fuel Economy of the Mazda CX-5 is not great

.
If you're looking for a top-notch, affordable luxury compact SUV for 2023, you won't find any better than the Mazda CX-5. All around, it provides value, comfort, and style of compact SUVs several tiers up, all at roughly the same price as the RAV4 and Honda CR-V.
The outer design is bold and stylish and oozes luxury, and the drive quality, acceleration, handling, and responsiveness are impressive on the base and turbo engine provided by Mazda. The 6-speed automatic transmission smooths out the ride quality, giving the car a somewhat grounded feel, balancing between floaty and stiff, and the internals is nothing to sneeze at either. It comes with smooth faux leather upholstery, plenty of space in the rear, and a generous 10.3-inch infotainment system with Apple play and Android play support.
The only area the Mazda CX-5 falls behind is fuel efficiency. The standard four-cylinder 187hp engine gets 24 MPG, while a 250-hp turbocharged engine gets 22 MPG. The warranty, however, is fair and standard. The Mazda gets coverage for up to five years or 60,000 miles.
Rating
Reliability
Fuel Economy
Performance
Design
2023 Subaru Forester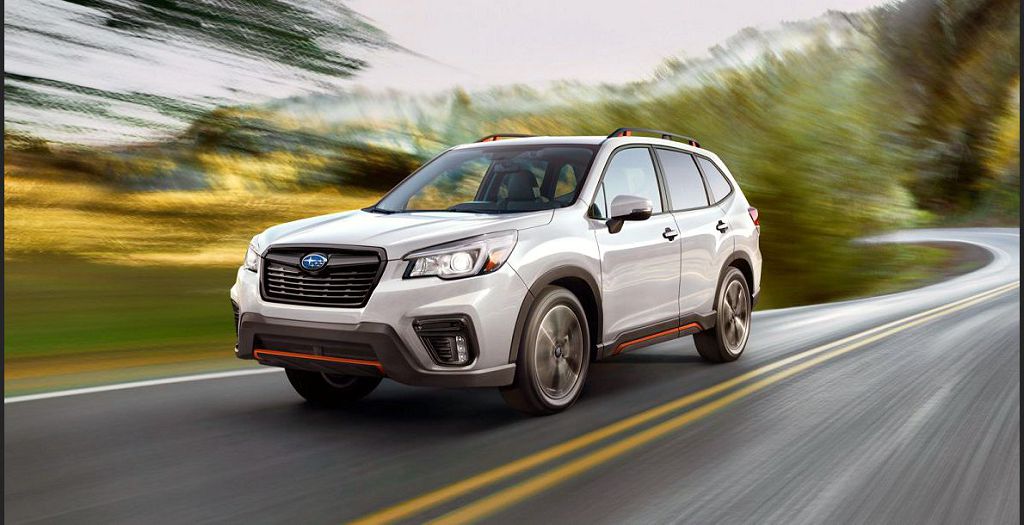 What We Loved
Rugged, improved design, and excellent off-roading capabilities.
What We Disliked
The base version of the Subaru Forester lacks the best features

.
The 2023 Subaru Forester is a niche but capable car for drivers looking for something with more off-roading capabilities. Starting at $27,620, it comes in a bit cheaper than other compact SUVs on this list but is just as potent. It ships with a 2.5-liter four-cylinder engine that pumps out 182 hp and will get you about 28 miles per gallon on average.
Since it's an off-roading SUV, it has 8.7 inches of ground clearance on the base model, some advanced terrain control modes, and a gaggle of other safety measures. On a higher trim, you get higher ground clearance with the 17-inch wheels and other eye-catching customization options.
The internals are spartan but rugged. It uses hard rubber for knobs, the dashboard, and other important areas, and the seats are faux leather. The infotainment system is also great. The 6.5 inches won't win you any awards, but thankfully most of the controls are available via buttons.
Rating
Reliability
Fuel Economy
Performance
Design
2023 Hyundai Tucson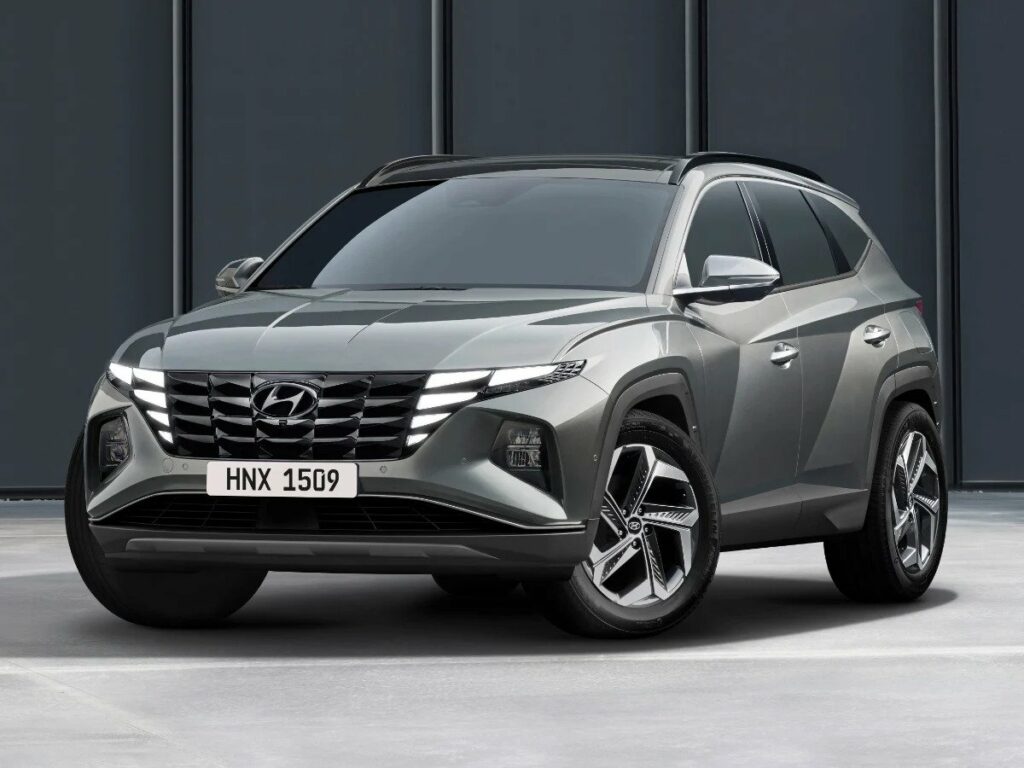 What We Loved
Great performance, quality leather interiors, and tons of customizability and upgrade options.
What We Disliked
The hybrid trims of the Hyundai Tucson are pricey.
The 2023 Hyundai Tucson is a strong new contender in the massively populated compact market and has been dubbed by many as one of the best compact SUVs in 2022. It combines the luxury design and internal polish you'd find on a CX-5 and steps it up with a unique Hyundai spin to deliver one of the best experiences available for the price. The cabin is spacious, the seats are faux leather and comfortable, and the driver's cubby is reasonably sized.
However, the performance, handling, and fuel efficiency seem to be the highlight of this exceptional car. The standard 2.5-liter four-cylinder engine outputs a reasonable 187hp, which is helped along by the four-wheel drive and smooth transmission. Turns are smooth, acceleration feels punchy and satisfying, and the handling is even better on hybrid trims.
The standard trim with no electric motor delivers 28 MPG on average, while the limited hybrid gets 33 miles, and the plug-in hybrid can reach up to 80 miles on charge and fuel. There are 12 trims available for purchase, ranging from the base SE to the plug-in hybrid (PHEV) with an impressive 80 mpge of fuel economy.
Rating
Reliability
Fuel Economy
Performance
Design
Conclusion
Ultimately, we think all these cars are great, and you should pick one based on your budget and needs. If the range is essential to you, then a high-specced Tucson might be your best bet, but if you're looking for something functional yet compelling, then the Toyota RAV4 or Honda CR-V might appeal more to you.