Last Updated on January 30, 2023 by Calvyn Ee
Today, with automakers offering a wider range of crossovers and SUVs than ever before, it may be confusing to choose an ideal SUV for your needs. They all look fantastic and promise impressive performance, drivability, and capability. That's all fine and dandy, but what you ought to ask yourself first is how reliable are they?
SUVs do not come cheap, and their maintenance costs tend to be considerably higher than those of sedans and hatchbacks, so their reliability statistics are worth checking out.
According to the 2021 J.D. Power US Dependability Study (VDS), the dependability of American vehicles is at an all-time high. The study shows the number of problems that the owners of 3-year-old cars have reported over the last 12 months has reduced by 10%, which is commendable.
Here are five of the most reliable SUVs of 2023.
2023 Lexus GX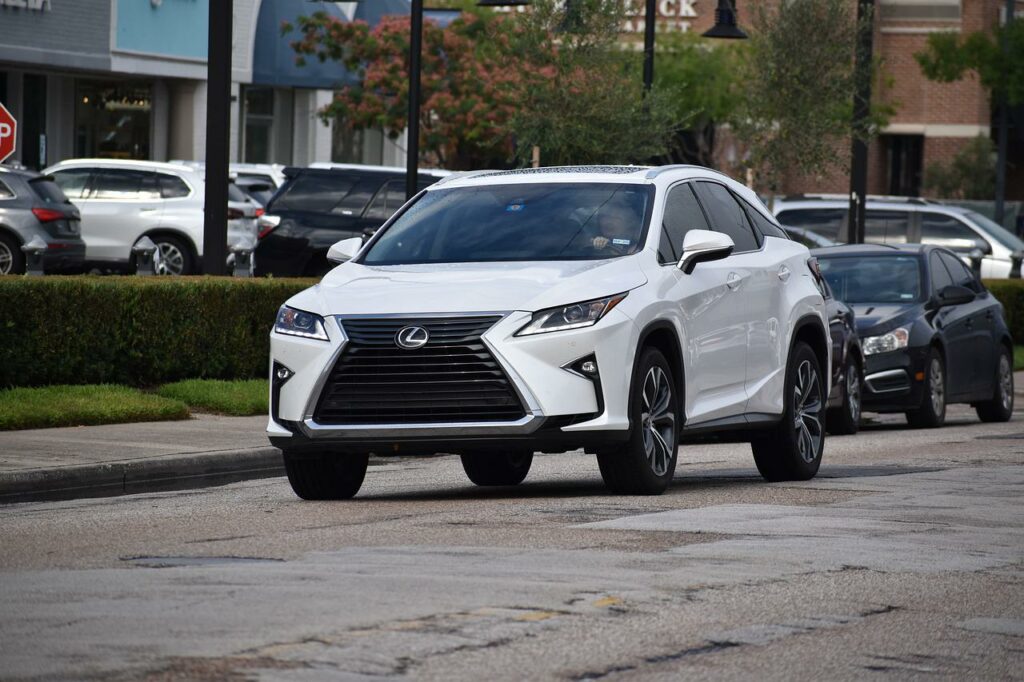 The Lexus GX 460, which is similar to the Toyota Land Cruiser Prado sold in other markets, is rated as one of the most reliable premium midsize SUVs globally. Thanks to its traditional body-on-frame construction, excellent all-around build quality, and its tried-and-true naturally aspirated 301-horsepower 4.6-liter V8 engine, this SUV has rarely been reported to have serious maintenance issues. Based on its three-year analysis of the feedback from the owners of the 2018 Lexus GX, J.D. Power has given the Lexus GX 460 a quality and reliability score of 91.
Lexus GX 460 last had its last complete redesign in 2010. For 2023, it gets a mild refresh that adds an all-new 10.3-inch touchscreen infotainment system with Android Auto and Apple CarPlay compatibility. It has an intuitive parking assist system, heated and power-folding mirrors, and embedded navigation. The inside of this SUV is refined and well insulated from road, wind, and engine noise, and it offers adequate 3rd-row seating space for adults.   
Like the Land Cruiser Prado, the Lexus GX 460 has serious off-road chops. With its 8.1-inch ride height, you can confidently drive it over rocky terrain without worrying about damaging its undercarriage.
The 2023 Lexus GX 460 starts at $57,200; its Black Line Special Edition model is listed at $60,480 MSRP.  
Features
301-horsepower 4.6-liter V8 engine
10.3-inch touchscreen infotainment system
Intuitive Parking Assist
Heated and power-folding mirrors
Embedded Navigation
2023 Buick Envision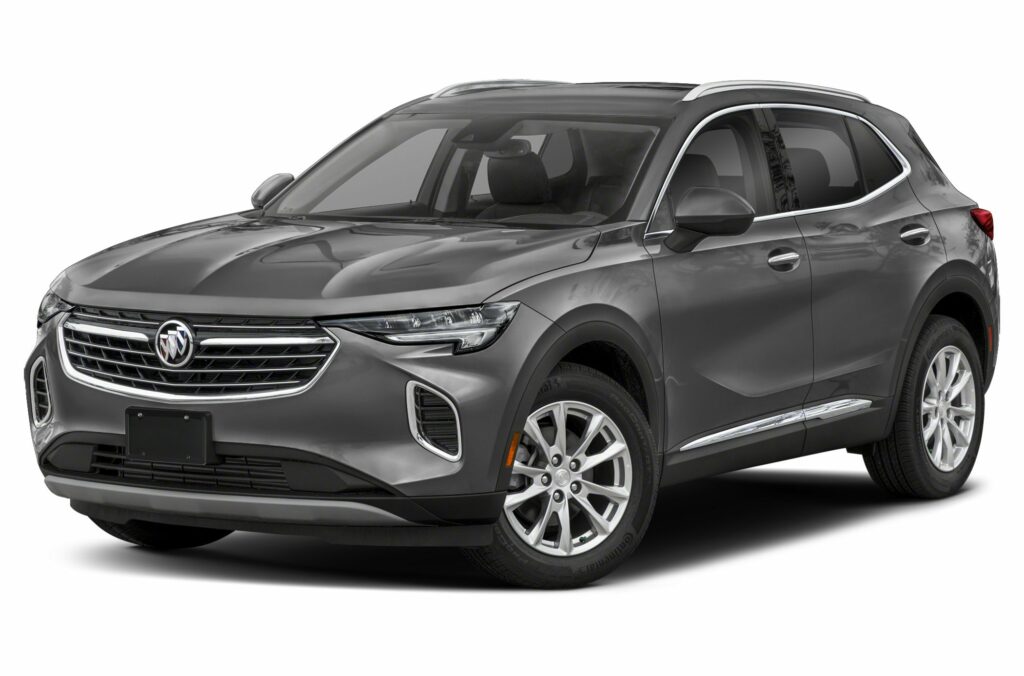 The battle for supremacy in the compact SUV segment is getting more intense. The suave, classy Buick Envision may not be as strong as some competitors' competitors in driving engagement or performance. Still, it has certainly held its own in the reliability department over the years. Based on feedback from owners of the 2018 Buick Envision, who have driven it for three years, J.D. Power has given the Buick Envision a quality and reliability score of 90.
For 2023, the Buick Envision comes standard with LED headlights and taillights. Also standard on the Essence and Avenir models but available on the Preferred models are a hands-free liftgate, heated front seats, and a heated steering wheel. The Preferred, Essence, and Avenir models all have AWD. The Essence and Avenir models also get a 10.2-inch touchscreen infotainment system and advanced driver-awareness features like Enhanced Automatic Parking Assist, Adaptive Cruise Control, and Enhanced Emergency Braking.  
Driving all models of the 2023 Buick Envision is a 228-hp 2.0L I4 turbo gasoline engine that pairs with a 9-speed automatic. The engine provides more than enough thrust. The SUV handles well, is notably quiet on the highway, and has excellent ride quality.
Its price starts at $32,695 for the Preferred models and can go well over $40,000 for the range-topping Avenir models with the addition of various options.
Features
228-hp 2.0L I4 turbo gasoline engine
Heated steering wheel and front seat
AWD
10.2-inch touchscreen infotainment system
Enhance Automatic Parking Assist
Adaptive Cruise Control
Enhanced Emergency Braking
2023 Kia Sportage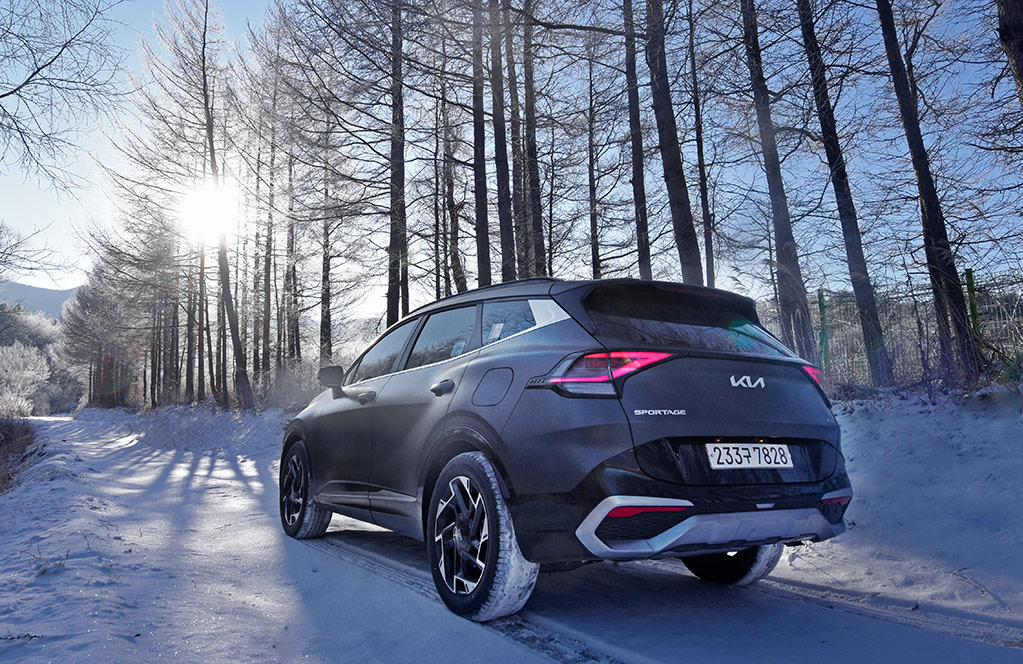 The Kia Sportage started as an 'okay' SUV in 1993 with nothing to write home about but has evolved into a highly desirable, well-rounded yet affordable compact SUV that also happens to be reasonably reliable. Based on feedback from the 3-year owners of the 2018 Kia Sportage, J.D. Power has given the Kia Sportage a quality and reliability score of 87.
The 5th-generation Kia Sportage was revealed in October 2021 for USA and Canada as a 2023 model, so expect the Sportage models sold in most Kia dealerships to be those of its 4th generation. The 2023 Sportage, which starts at $24,090, offers many features for its price. For example, it comes standard with technologies like Forward Collision-avoidance Assist, Lane Departure Warning, Lane Keeping Assist, Driver Attention Warning, and High Beam Assist. An 8-inch touchscreen display with Apple CarPlay and Android Auto compatibility is also standard. It gets even better in the higher trim levels.
The LX, Nightfall Edition, and EX models of the 2023 Kia Sportage are driven by a proven, naturally aspirated 2.4-liter I4 engine that develops 181 hp (135 kW) and 175 lb-ft (237 N⋅m) of torque. The range-topping SX Turbo models, which start at $33,750, get an exclusive 2.0-liter turbocharged I4 engine good for 240 hp (180 kW) and 260 lb-ft (350 N⋅m) of torque.
Features
2.4-liter I4 engine / 2.0-liter turbocharged I4 engine
Forward Collision-Avoidance Assist
Lane Departure Warning
Lane Keeping Assist
Driver Attention Warning
High Beam Assist
8-inch touchscreen display
2023 Porsche Macan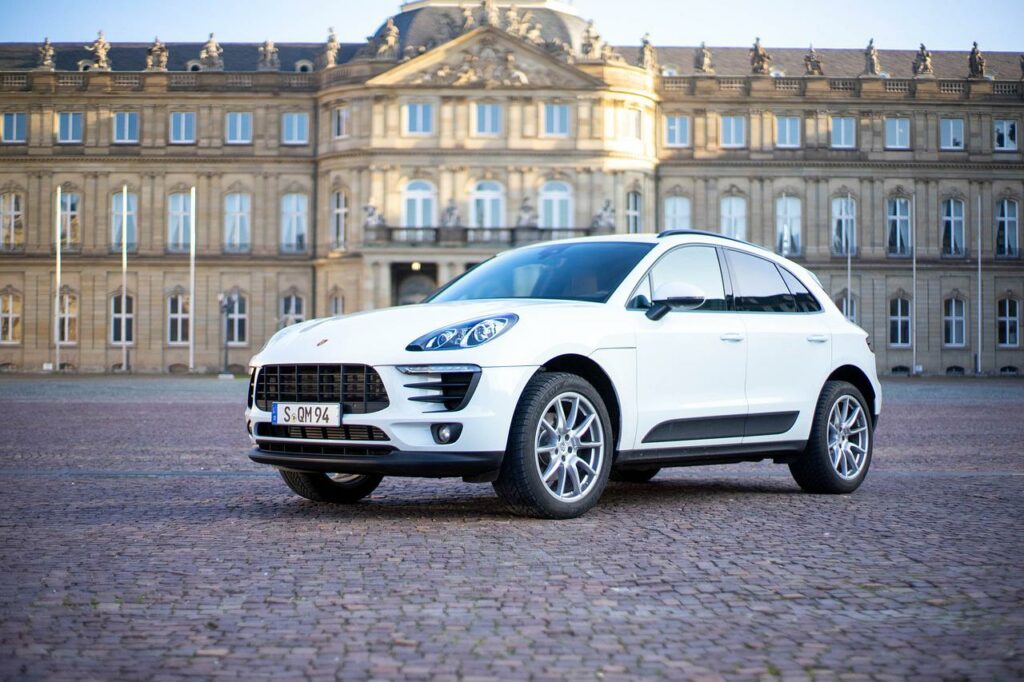 The Porsche Macan is currently Porsche's best-selling model. With the Macan, Porsche has blended performance and handling with SUV-like practicality and capability in a way few other automakers can match. The Macan has also earned the reputation of being the best-handling SUV globally. According to J.D. Power, the owners of this luxury crossover SUV have reported fewer complaints than those of most other SUVs in its segment. The firm has given Macan a quality and reliability score of 87.   
For 2023, the Porsche Macan gets a second mid-cycle refresh that includes increases in performance across the range. The base Macan's 2.0L turbo I4 engine now develops 261 horsepower, while the Macan S gets a new twin-turbo 2.9-liter V6 that makes 375 horsepower. The range-topping GTS model also receives an uprated twin-turbo 2.9-liter V6 with 434 horsepower.
The 2023 Porsche Macan also gets a refreshed interior with haptic buttons on its center console instead of hard buttons. It also comes with steering wheel options taken from the 911 range. All trim levels are well equipped, with standard features like a 10.9-inch infotainment touchscreen, wireless Apple CarPlay smartphone integration, three-zone automatic climate control, electric heated front seats, etc.
The Macan's base model starts at $54,900, and the range goes up to the GTS model at $79,900 (both prices exclude processing, delivery, and handling.)
Features
2.0L turbo I4 engine / twin-turbo 2.9-liter V6
Haptic buttons on the console
10.9-inch touchscreen infotainment
Three-zone automatic climate control
Electric heated front seats
2023 Chevrolet Tahoe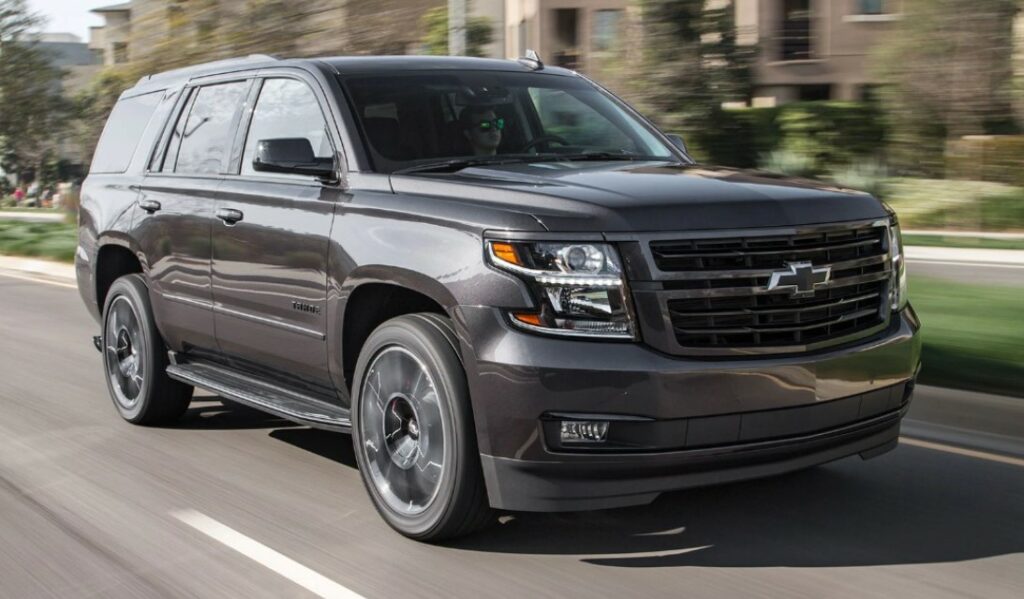 Another SUV worth mentioning in this list is the recently revamped 2023 Chevrolet Tahoe. Being a full-size 3-row SUV, the Tahoe can carry up to eight passengers and now offers up to 122.9 ft³ of cargo space when its 2nd and 3rd-row seats are folded down. 
Like the Lexus GX 460, the Tahoe uses an old-school body-on-frame construction that gives it truck-like hauling and towing capability. Despite having such rigid underpinnings, the Tahoe offers commendable drivability, making it a great daily driver. Its current models have an independent rear multilink suspension system (with coil springs) instead of their previous models' leaf springs and live axles. JD Power has given the Chevy Tahoe a quality and reliability score of 82.
The 2023 Chevrolet Tahoe can be had with any of three potent engines: a 355-hp 5.3L V8, a 277-hp 3.0L Duramax Turbodiesel, or a 420-hp 6.2L V8.
The base LS models of this SUV start at $50,500, and the price goes all the way up to $71,100 for the range-topping High Country models.
Features
355-hp 5.3L V8 / 277-hp 3.0L Duramax Turbodiesel / 420-hp 6.2L V8
Lane Change Alert and Side Blind Zone Alert
Rear Cross Traffic Alert
10.2-inch touchscreen display
Which to Get?
These are all excellent SUVs to own. With regular maintenance, they are unlikely to give you any maintenance headaches any time soon. In addition to checking reliability, you should also determine whether the SUV will fit your needs. For example, if you want easy maneuverability and low fuel costs, you ought to choose a subcompact crossover, preferably an EV. Take time to consider the additional benefits of owning such an SUV when shopping around; also consider its maintenance costs and projected resale value.