Last Updated on August 10, 2023 by Calvyn Ee
The luxury subcompact SUV market has impressive contenders vying for your attention as a car buyer. Oozing sublime charm and great practicality, luxury subcompact SUVs offer a potent combination of style, performance, and safety. From redesigned classics to innovative newcomers, this list of the best luxury subcompact SUVs out now will surely garner your attention.
Our Rating Criteria
Reliability
A subcompact SUV's reliability means it can go very far despite the thousands of miles accumulated. Our reviews consider feedback from current and previous drivers and ratings from reliable sources like Consumer Reports and CarMD.
Performance
Not all subcompact SUVs go fast, but they do offer a good mix of comfortable rides, excellent handling, and a peppy engine.
Appearance
Luxury subcompact SUVs are all about premium styling, whether on the inside or the outside.
Features
A healthy list of features adds to a luxury subcompact SUV's overall value. You can find exquisite creature comforts, a suite of safety aids, and more!
Our List of the Best Luxury Subcompact SUVs Out Now
2023 BMW X1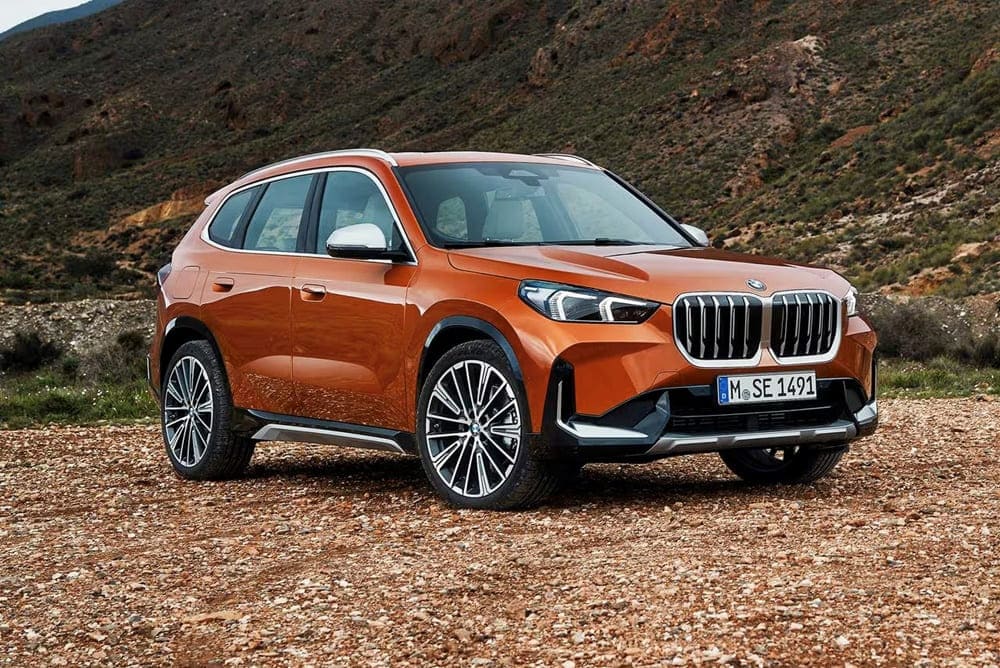 What We Liked
Solid performance
Luxurious interior
Fancy tech features
What We Disliked
Smaller cargo space than the previous model year
The BMW X1 has undergone a complete redesign for 2023, sporting a bold, aggressive look. Boasting a performant 2.0-liter turbo-4 and a new seven-speed transmission, the X1 offers impressive performance with 241hp and 295 lb-ft of torque on tap. It easily accelerates from 0 to 60 mph in only 6.2 seconds, making it one of the quickest vehicles in its class. All X1s are also all-wheel drive capable, providing enhanced traction and control for all kinds of terrain. The overall ride feels smooth and accurate, while the ride quality is equally impressive. The X1 also has a revamped cabin with a posh, modern aesthetic, with plenty of high-tech gadgets to go with it, including a much improved iDrive infotainment system. Safety technology is also top-notch, featuring standard automatic emergency braking, lane-departure warning, and blind-spot detection, to name a few. At a relatively lower entry price than many other luxury SUVs, the X1's plethora of outstanding features make it a worthwhile consideration.
Review
Reliability
Performance
Appearance
Features
2023 Audi Q3
What We Liked
Decent performer
Confident handling
Looks superb on the inside
What We Disliked
Cargo room could be better
The Audi Q3 is a direct competitor to the BMW X1, offering similar performance and technology in a slightly smaller package and a slightly lower price tag. There's an available sleek Sportback body for those seeking a more stylish look. It comes in two engine flavors: the base 184hp 2.0-liter turbo-4 is decent but nowhere as performant as the X1, while the beefier 228hp turbo-4 reaches 60 from rest in about 7 seconds. The Q3 still shines in handling, with responsive steering and a quiet ride from start to finish. The Q3 also delivers a luxurious driving experience with its top-notch interior quality, while rear passengers can recline in style with 36.1 inches of legroom; however, cargo space is small compared to its main rival. Tech offerings are also solid, with a surround-view camera system, active lane control, and adaptive cruise control available. The Audi Q3 is a well-rounded luxury subcompact SUV that caters to those who appreciate a well-balanced crossover.
Review
Reliability
Performance
Appearance
Features
2023 Mercedes-Benz GLA-Class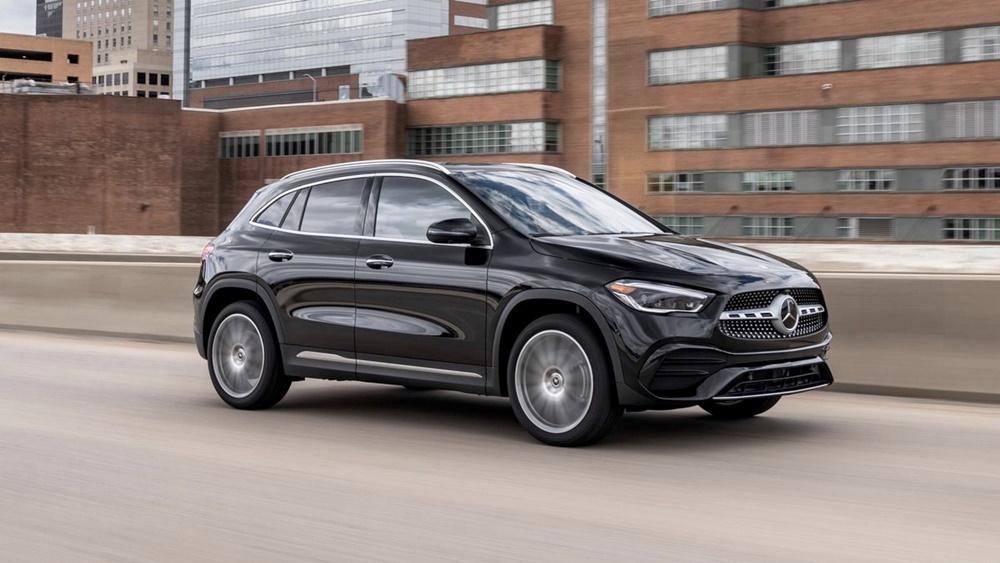 What We Liked
Good performance
Curvy exterior
Gorgeous interior
What We Disliked
Pricey optional safety aids
With its sloping roofline and designer looks, the GLA-class is a trendy jet setter with its elegant style and decent practicality. Its 2.0-liter turbo-4 provides 221hp and 258 lb-ft of torque for getting around with a speedy breeze, though it is just a little slower than the previous model year. Nonetheless, the composed and confident ride will easily win over many drivers. The stylish, lavish cabin earns praise for its finer aesthetic charms, including wood trim and plenty of space for two rear passengers. The 15.4 cubic feet in the trunk is a disappointment, so this might not be that ideal for long hauls with the family. It does also come with some standard equipment, though many advanced safety aids are locked behind costly paywalls to acquire. As such, you'll easily spend over 50k for all the needed bells and whistles. If you're willing to splurge, the GLA-class remains a good option for its well-tuned performance traits.
Review
Reliability
Performance
Appearance
Features
2023 Volvo XC40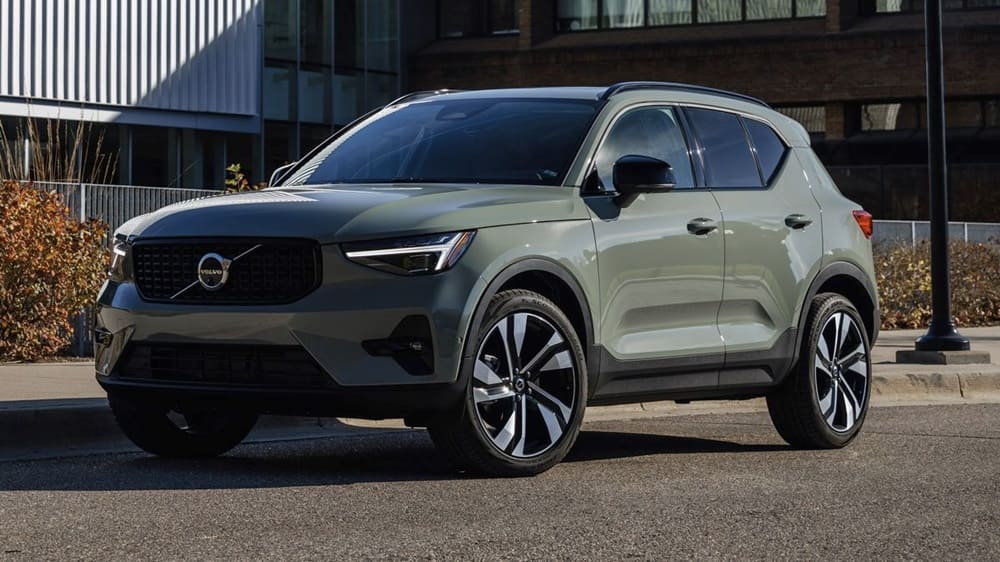 What We Liked
Strong safety ratings
Drives well
Cushy interior
The 2023 Volvo XC40 is a luxury subcompact SUV that catches the eye with its sleek, angular design. Though it has multiple engine options, the base B4 model's 2.0-liter turbo-4 is a lethargic underperformer. The B5's turbo-4 delivers more oomph in your drives, boasting a 0-60 time of 6.1 seconds. The XC40 nonetheless entices as a well-rounded package for discerning buyers, offering a delightful mix of fun performance and practical use. Its striking design sets it apart from the competition, while its comfortable and feature-packed interior ensures a lavish driving experience. Of course, Volvo's emphasis on driver safety continues to shine, with confident safety scores and plenty of standard safety aids, including automatic emergency braking, blind-spot monitors, and the state-of-the-art Pilot Assist system, to name a few. The Volvo XC40 is a great choice for those who want a compact luxury SUV with a strong emphasis on safety.
Review
Reliability
Performance
Appearance
Features
2023 Lexus UX250h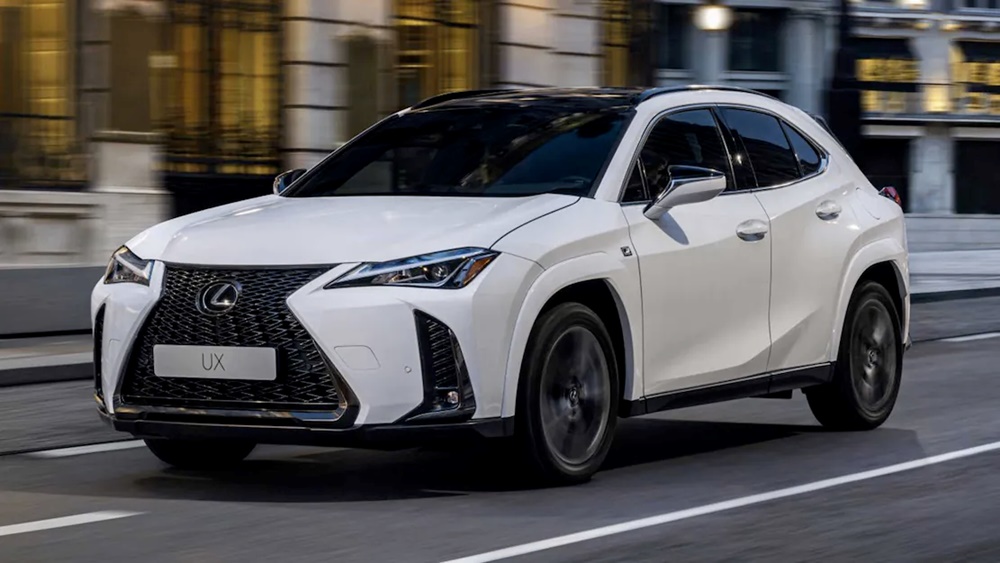 What We Liked
Standard hybrid powertrain
Good handling
Plenty of standard tech
Sharing a platform with the Toyota Prius, the Lexus UX250h is the frontrunner for the UX series now that Lexus dropped the non-hybrid UX200 models. The hybrid powertrain consists of a 2.0-liter inline-four paired with two electric motors, totaling 181hp. Its overall performance is poky at best, but fuel economy is an upstanding 41 mpg and 38 mpg in the city and on the highway, respectively. It handles fairly well on the move, but those inside may find the ride quality to be iffy due to its standard suspension. The cabin is well designed, though the seats may be more to the liking of those who like to ride low and not upright. The rear seats only have 33.1 inches of legroom, so rear passengers may feel a little cramped. There are many interior storage areas, but the trunk only has 17.1 cubic feet, trailing ahead of the GLA-class but still behind its other rivals. At least the tech packed in the UX250h is superb: sharp touchscreens and standard Safety System+ 2.5, blind-spot monitors, automatic emergency braking, and active lane control.
Review
Reliability
Performance
Appearance
Features
You Can't Go Wrong With These
The luxury subcompact SUV market has impressive options, with these give models being particularly standout entries. Whether you prioritize sportiness, cutting-edge technology, or exceptional value, a luxury subcompact SUV suits your needs and desires. You can also opt for a previous year's model if you have a more restrictive budget. You can still find a reliable model for a good price point used, but just remember to look out for possible red flags in an eye-catching deal. You'll never know if you might be walking right into a scam!
Keep yourself safe by getting a thorough vehicle history report for any used car you see. With the report, you'll get comprehensive details about every aspect of the car's use – from odometer readings to accident records, maintenance history, and more. Save yourself the hassle and stress of buying a used car with a vehicle history report in your hands!