Last Updated on July 24, 2023 by Calvyn Ee
The subcompact SUV segment has been gaining popularity in recent years and with good reason. Compared to larger crossovers, these vehicles offer a good balance of utility, efficiency, and – most importantly – affordability. However, buying a brand-new SUV can be expensive, with auto loan rates rising. If you're shopping for one, here's our list of the best used subcompact SUVs you can buy in 2023.
Our Rating Criteria
Reliability
Reliable used SUVs can still go the distance, especially with frequent maintenance. Our reviews consider feedback from current and previous drivers and ratings from reliable sources like Consumer Reports and CarMD.
Performance
Some of these SUVs do well in the performance department, with a mix of good speed, excellent handling, and confident braking, to name a few.
Appearance
Used cars are frugal choices, but they can still garner some attention as you drive them down the street.
Features
Many cars come loaded with useful standard features any driver would want, from driver assist aids to infotainment systems and more.
Our Picks of the 6 Best Used Subcompact SUVs of 2023
2018 Honda HR-V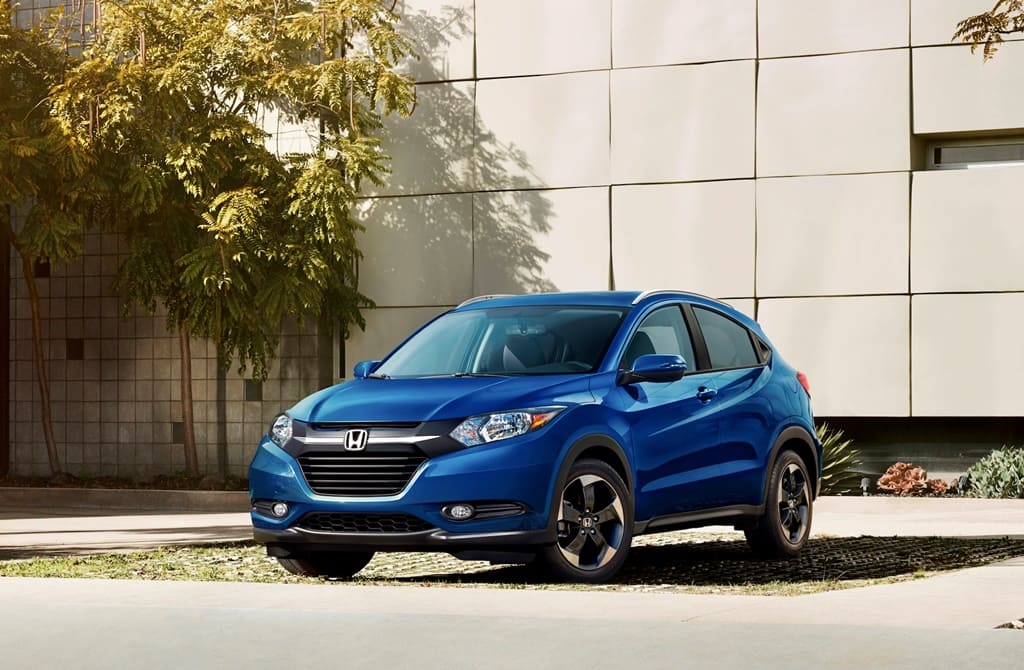 What We Liked
Good fuel efficiency
Great utility
Functional cabin space
Honda's HR-V earned good scores thanks to its spacious cabin, comfortable ride, and decent fuel efficiency. The 1.8-liter four-cylinder is a decent daily driver's engine, but the HR-V's fun handling helps make for some interesting drives. Ride quality is also a plus point, though seat comfort could be slightly better in terms of bolstering. One of its standout features is its Magic Seat system, which can also be found in the Honda Fit. It allows you to fold the rear seats in various configurations, making it a versatile vehicle for hauling all kinds of small and large items. The HR-V also has impressive fuel efficiency, with an average combined EPA rating of 31 mpg, giving you good long-term value. Coupled with Honda's strong reputation for reliability and you've got a great value-for-money car that meets your needs.
Review
Reliability
Performance
Appearance
Features
2017 Mazda CX-3
What We Liked
Looks great
Confident handling
Good fuel economy
The Mazda CX-3 is a stylish and sporty subcompact SUV that has received high praise for its handling and performance. The base 2.0-liter inline-4 engine offers good performance power, despite its modest 146hp and 146 lb-ft of torque. All-wheel drive is also available for those who'd appreciate the extra traction for winter weather. Driving dynamics for the CX-3 are strong, helped by the peppy engine, solid handling, and precise steering. Its sleek design adds to its appeal, with premium looks and a posh cabin that feels like a luxury SUV interior. The sloping roofline does cut into the rear headroom, so that's something to note. Cargo space comes at a tolerable 12.4 cubic feet with the rear seats up, expanding to 44.5 cubic feet once folded. Safety techs are locked behind an i-ActivSense electronic safety suite, but it's only available on the Grand Touring model. Overall, the Mazda CX-3 is a great subcompact SUV that packs enough utility to make it a fun crossover to own.
Review
Reliability
Performance
Appearance
Features
2016 Acura RDX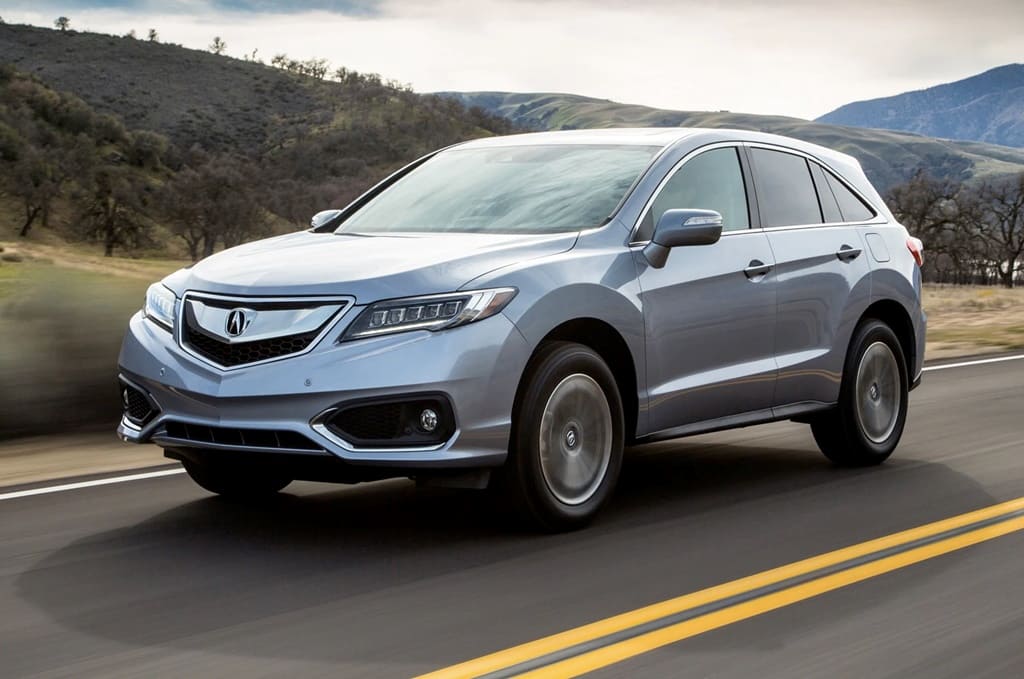 What We Liked
Plenty of useful space
Luxury stylings
Good tech features
What We Disliked
The rear seats don't fold flat
The luxury carmaker Acura has some very solid choices in its lineup, including the handsome RDX. The RDX offers plenty, including a 3.5-liter V-6 engine whose cylinders can be shut off in pairs for extra fuel savings. The overall handling is car-like, making for a comfortable, balanced, and quiet ride. While the front seats are great, the rear can only support two persons without feeling cramped. However, there's a lot of space you can work within the cabin, featuring a deep console with a shelf for placing charging phones, among other handy spaces. As for cargo space, the RDX has a modest 26.1 cubic feet behind the rear seat; once those seats are folded, you get a whopping 61.3 cubic feet instead. Then there's the AcuraWatch suite of safety techs, adding plenty of safety features to make your journeys much safer.
Review
Reliability
Performance
Appearance
Features
2018 Subaru Crosstrek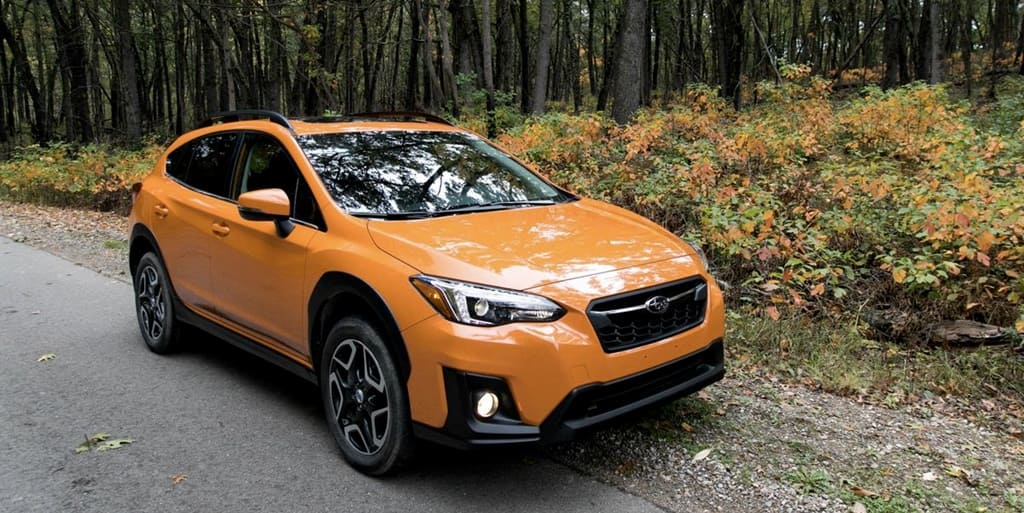 What We Liked
Great off-road capability
Comfy cabin
Great assortment of features
The Subaru Crosstrek is a rugged and capable subcompact SUV well regarded for its all-wheel drive system, spacious cabin, and impressive safety features. Within its rugged looks lies a 152hp flat-4 engine with less than stellar acceleration. Despite that, the Crosstrek is still a capable daily driver thanks to an updated suspension for a responsive, stable ride. Off-roading is where it shines, thanks to 8.7 inches of ground clearance, a strong hill descent control, and the all-wheel drive that provides excellent traction and stability on any kind of terrain. The cabin is nice and spacious, offering decent (though firm) padding in the front and back. Cargo space is 20.8 cubic feet, which can be expanded to 55.3 cubes with the rear seats folded down. The EyeSight safety suite is also a plus point with its standard automatic emergency braking, forward collision warnings, and more.
Review
Reliability
Performance
Appearance
Features
2021 Hyundai Kona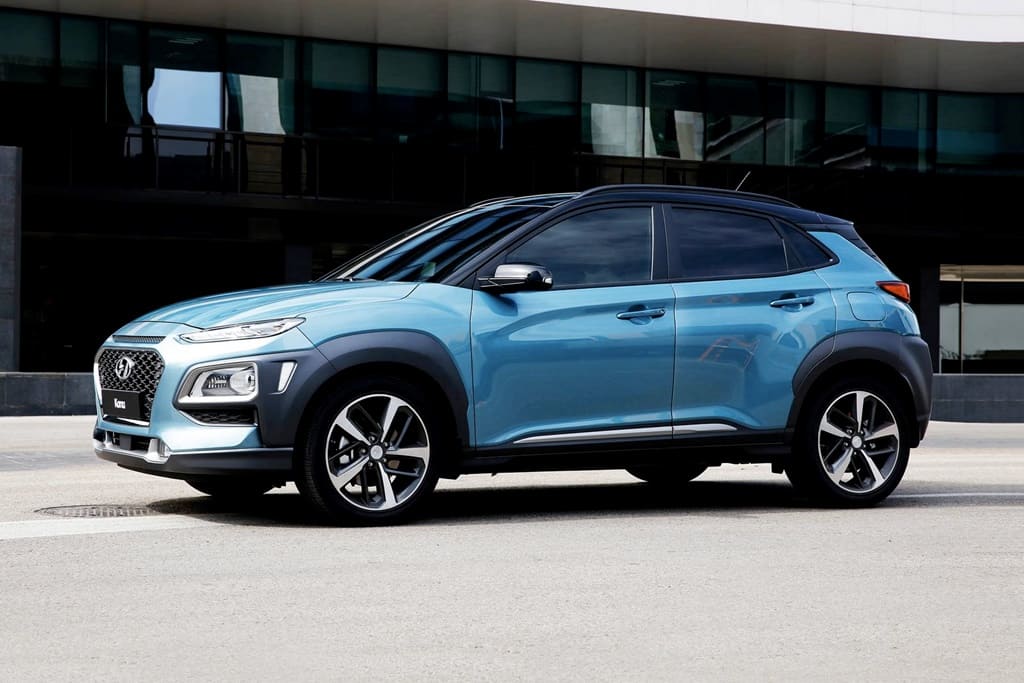 What We Liked
Kona Electric option
Surprisingly good handling
Reasonable fuel efficiency
Available with either a choice of two internal combustion engines or an all-electric version, the Kona offers nimble handling and a surprising amount of fun in its driving. The base 2.0-liter inline-4 in standard Kona models lacks power, while the Kona Electric's 201hp electric motor and 64-kWh battery pack provides the extra zest for better acceleration and performance. The Kona does offer deft handling and all-wheel-drive for those who want more out of it. The cabin also has well-padded seats, but it feels snug; it can fit up to four people but might not be the coziest fit. The trunk also has 19.2 cubic feet of cargo space, expanding to 45.8 cubic feet with the rear seats folded. Automatic emergency braking is standard, while other safety techs can be found on higher trims. If the price tag of a used Kona seems a little too steep, you can still consider the 2020 edition, which has most of the 2021 edition's features.
Review
Reliability
Performance
Appearance
Features
2019 Kia Soul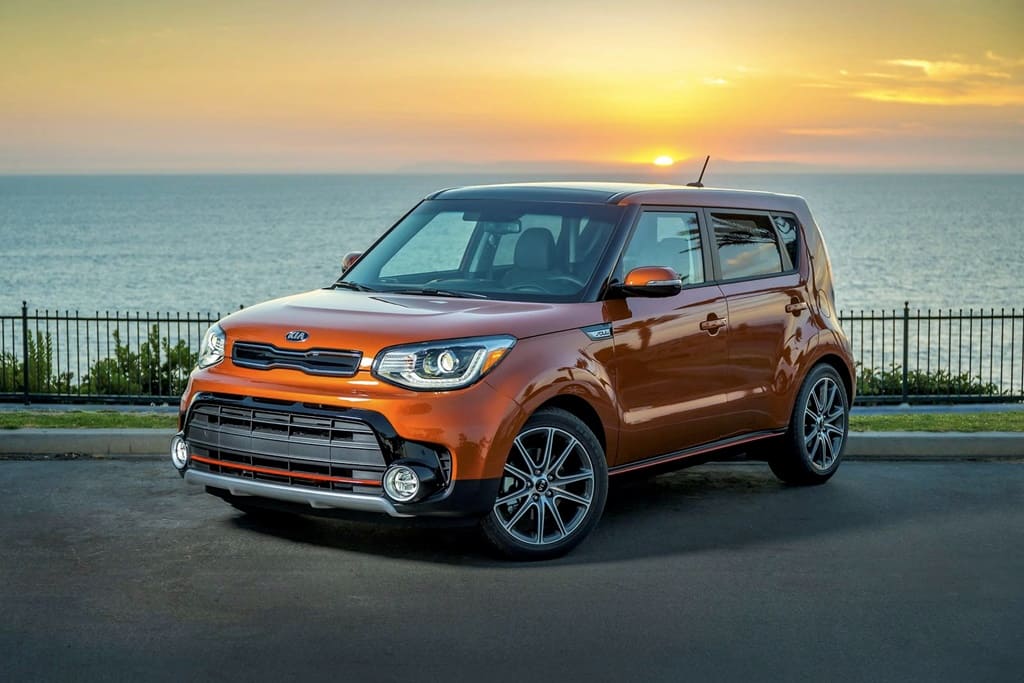 What We Liked
Cozy cabin
Good cargo space
Versatile vehicle
The Soul is a jazzy subcompact whose value for money shines thanks to the plethora of standard features you get from it. For better speed, consider the Soul Plus for its 161hp, 2.0-liter inline-4 or the snazzier turbocharged 1.6-liter inline-4 on the Exclaim model. Another reason to avoid the base model is the lack of safety gear, which is a bummer. On the plus side, the Soul drives nicely despite a stiff ride. Its surprisingly lengthy wheelbase offers ample space for up to four people in its cabin. Front and back seats are fairly supportive, and taller passengers have a favorable amount of headroom and legroom; however, the optional sunroof does cut a little into the driver's headroom. The trunk also has 24.2 cubic feet of cargo space, which can be expanded to 61.3 cubic feet with the rear seats folded.
Review
Reliability
Performance
Appearance
Features
Tips on Buying Used Vehicles
Buying a used subcompact SUV is a good decision to own a car for less than its market price. It might be an older model, but many options available to you can still be dependable, especially with proper maintenance. Buying used can be tricky, though, considering that some online deals you might stumble upon may be shady in nature. If you don't do your homework, you might bring home a pricey lemon that only gives you a lot of financial grief for a long time. Certified pre-owned vehicles are a safe choice, but they are pricier for the benefit they provide.
The most important step would be to get the car's vehicle history report, which tells you everything you need to know about its past use. Has it been involved in an accident before? How are its odometer readings? The report gives you a detailed breakdown of the most important aspects of a used car. Pay attention to every record you can find and look for possible red flags; you'll save yourself a lot of trouble getting a good used car by doing so.