Last Updated on August 2, 2023 by Calvyn Ee
The subcompact SUV market has seen some promising gains over the years thanks to the myriad options available for every kind of driver. However, getting a dependable subcompact SUV at a good price can be a challenge, given how many there are on the market. To simplify your search, we have a comprehensive guide to some of the best and most reliable subcompact SUVs you can buy today. Be it an agile runner, a safe family transport, or an affordable first SUV, a subcompact SUV on this list is sure to meet your needs.
Our Rating Criteria
Reliability
A subcompact SUV's reliability means it can go very far even after years of faithful service. Our reviews consider feedback from current and previous drivers and ratings from reliable sources like Consumer Reports and CarMD.
Performance
Not all subcompact SUVs go fast, but they do offer a good mix of comfortable rides, excellent handling, and a peppy engine.
Appearance
Subcompact SUVs may be on the smaller side compared to their larger counterparts, but they can still look impressive on the inside and outside.
Features
A healthy list of features adds to a subcompact SUV's fun and safety value. You can find creature comforts, safety aids, and more!
Our Picks of the Most Reliable Subcompact SUVs on the Market
2023 Mazda CX-30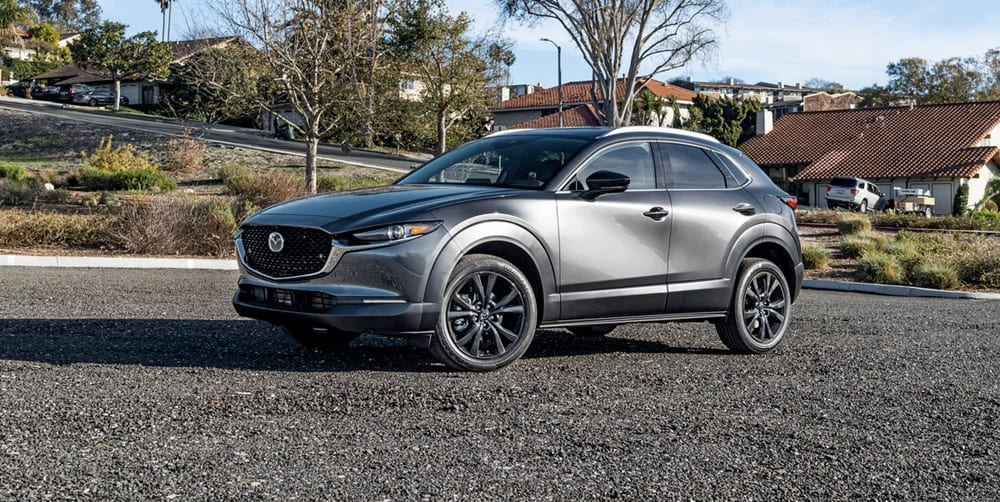 What We Liked
Exceptional performance
Fun driving dynamics
Looks superb
The 2023 edition of the Mazda CX-30 is a lavish non-luxury subcompact that earns big points for its exquisite styling. Mazda has already established a strong reputation in the automotive industry because of its vehicles' exceptional performance and reliability, and the CX-30 is no exception. It delivers an engaging driving experience while maintaining excellent reliability ratings, although the fuel-efficient base 2.5-liter four-cylinder engine is a little underpowered for most drivers. The optional turbocharged 2.5-liter may be more appealing if you want a little more speed in your drives. Its smaller footprint also makes it suitable for navigating urban environments, while its stylish design and cozy cabin add to its overall appeal and comfort. Cargo space is a little smaller compared to competitors, and its warranty coverage now only covers 3 years or 36,000 miles on the limited warranty; you also don't get any complimentary maintenance. Still, with its starting price at $22,950, the CX-30 nonetheless offers great value for money in a luxury-level package.
Review
Reliability
Performance
Appearance
Features
2023 Hyundai Venue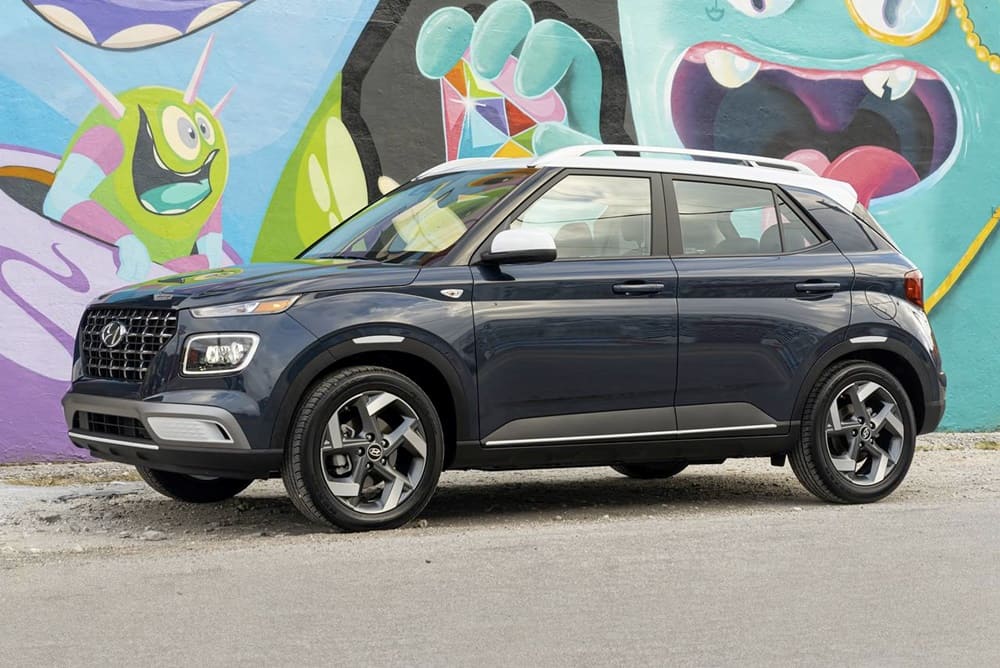 What We Liked
Exceptional value for money
Lots of cabin space
Industry-leading warranty coverage
The 2023 Hyundai Venue is hard to beat if affordability is a top priority. The Venue is a great value-for-money choice with its starting price of $20,950 for the base model and only $24,235 for the top Limited trim. While it may not have all the fancy additions found in the Hyundai Kona, it compensates with its efficient but somewhat tepid 121hp four-cylinder engine and a stylish, modern design. This makes it ideal for town driving since it lacks the power needed for highway travel, as the Venue's compact size makes it easy to navigate the streets. Its low entry price makes it highly accessible to many buyers, and the spacious cabin (despite its diminutive stature) is a surprising but welcome feature. Hyundai also tops out with its supremely generous warranty coverage, including a limited warranty covering 5 years or 60,000 miles and a powertrain warranty of 10 years or 100,000 miles. You also get complimentary maintenance for three years or 36,000 miles.
Review
Reliability
Performance
Appearance
Features
2023 Kia Niro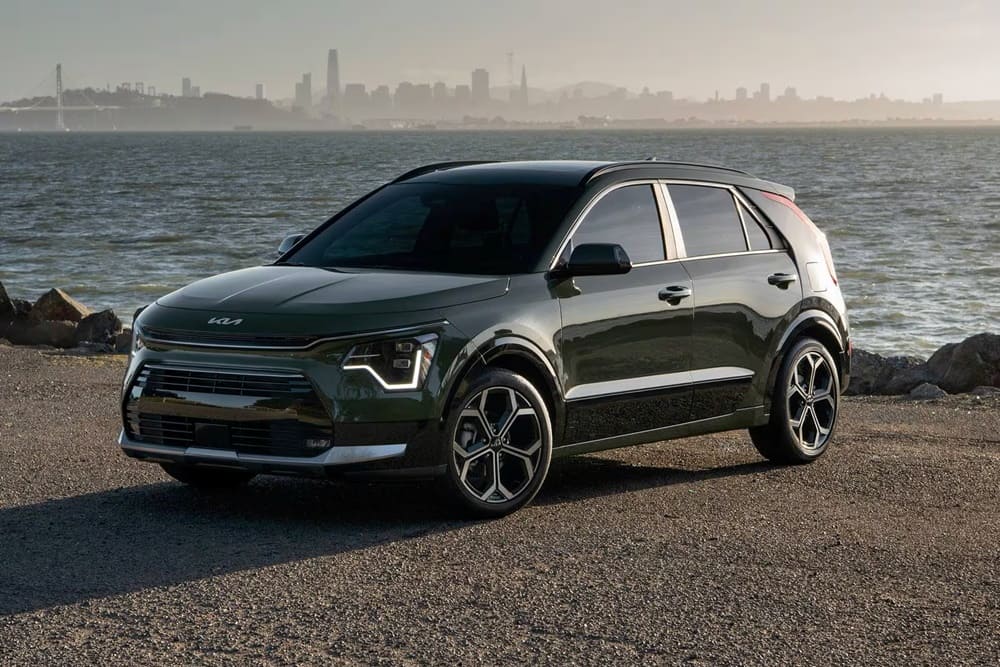 What We Liked
Plug-in hybrid option
Great fuel economy
Hyundai-level warranty coverage
What We Disliked
A buzzy base hybrid powertrain
The Kia Niro is an excellent choice for those seeking versatility and efficiency. Available as a standard hybrid and plug-in hybrid, the new Niro looks impressive with its design cues taken from the 2019 HabaNiro concept, adding a touch of aggressive styling to its overall appearance. The regular hybrid sports a 1.6-liter four-cylinder and an electric motor, with 139hp on tap. Meanwhile, the plug-in hybrid adds a beefier electric motor that ups its performance to 180hp, making it the perkier but more expensive option. Kia's reputation for reliability and value for money makes the Niro an attractive option, especially with its spacious cabin and cargo area and a slew of fancy creature comforts – especially those on the higher-trim models. As with its sister company, Hyundai, Kia also offers a competitive warranty package – except for the lack of complimentary maintenance. If you want to splurge on an EV, the Niro makes a case for a comfy, zippy choice.
Review
Reliability
Performance
Appearance
Features
2023 Kia Soul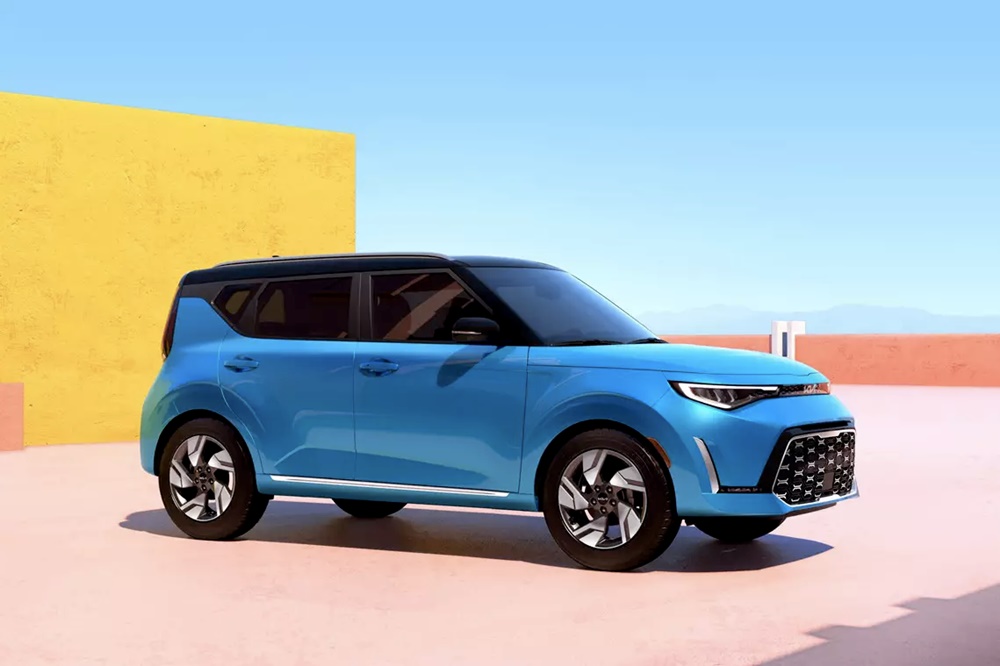 What We Liked
Peppy town driving
Ample cargo space
Classic boxy design
What We Disliked
No external noise filtering
With its boxy, toaster-like shape and design, the unconventional Kia Soul has withstood the test of time and remains a solid subcompact SUV selection. Its straightforward proportions and unique design truly make it a standout vehicle, while its starting price of $21,215 offers an affordable entry point for non-SUV drivers. The 147hp 2.0-liter four-cylinder is best suited for city driving, and the CVT does a good job at providing smooth shifts where it's needed. It also affords a great deal of confident drivability on the road, further accentuating its street-navigating prowess. The Soul's small on-road footprint and spacious interior also make it a practical choice for urban dwellers needing extra cargo space. More specifically, you get 24.2 cubic feet even without folding the rear seats down. There's a lot going for the Soul, and it's all for the better (though it did get a recall due to a faulty digital instrument cluster, so keep that in mind).
Review
Reliability
Performance
Appearance
Features
2023 Toyota Corolla Cross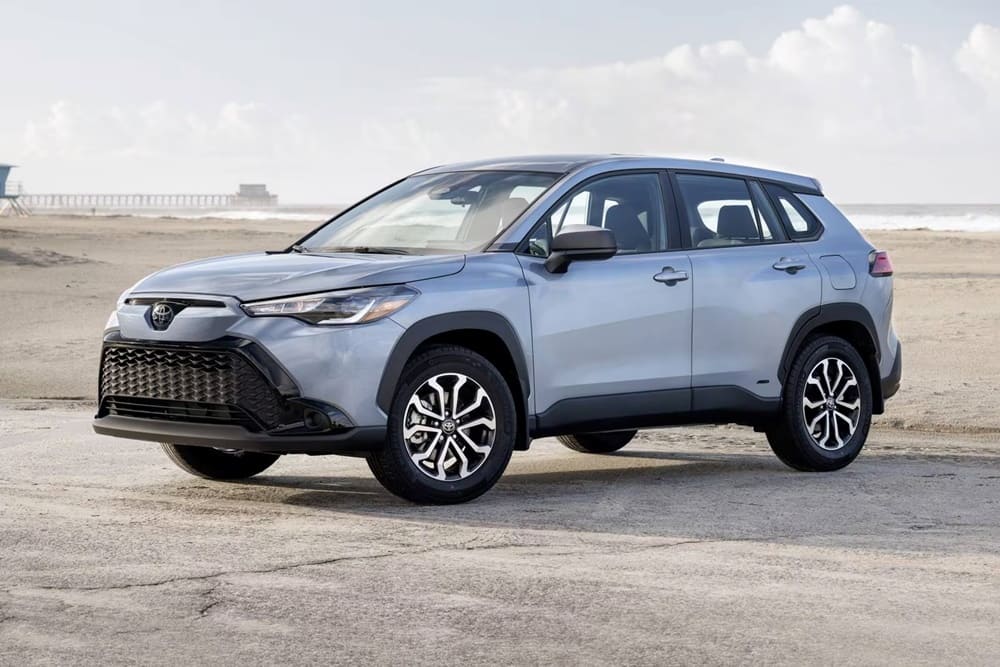 What We Liked
Good hybrid powertrain
A good amount of interior space
Impressive fuel efficiency
What We Disliked
Poor four-cylinder performance
Toyota's reputation for build quality and reliability extends to the Toyota Corolla Cross, its entry-level subcompact SUV. The Corolla Cross starts at $24,945 (which isn't entry-level pricing compared to some rivals) and is built with comfort and practicality in mind. It offers a base 169-hp 2.0-liter four-cylinder engine or a hybrid option, making it a practical and fuel-efficient choice for daily commuting. It's not particularly zesty when driving, but it's still a comfortable ride all in all. We'd personally recommend the hybrid for its more potent three-motor hybrid system. Meanwhile, the Corolla Cross' large (pardon the oxymoron) dimensions help add plenty of space for rear seat passengers and 25.2 cubic feet for keeping cargo in the trunk. With Toyota's outstanding reliability going back decades, the Corolla Cross is a surefire pick for buyers seeking a reputable and reliable subcompact SUV under the $30,000 mark.
Review
Reliability
Performance
Appearance
Features
2024 Honda HR-V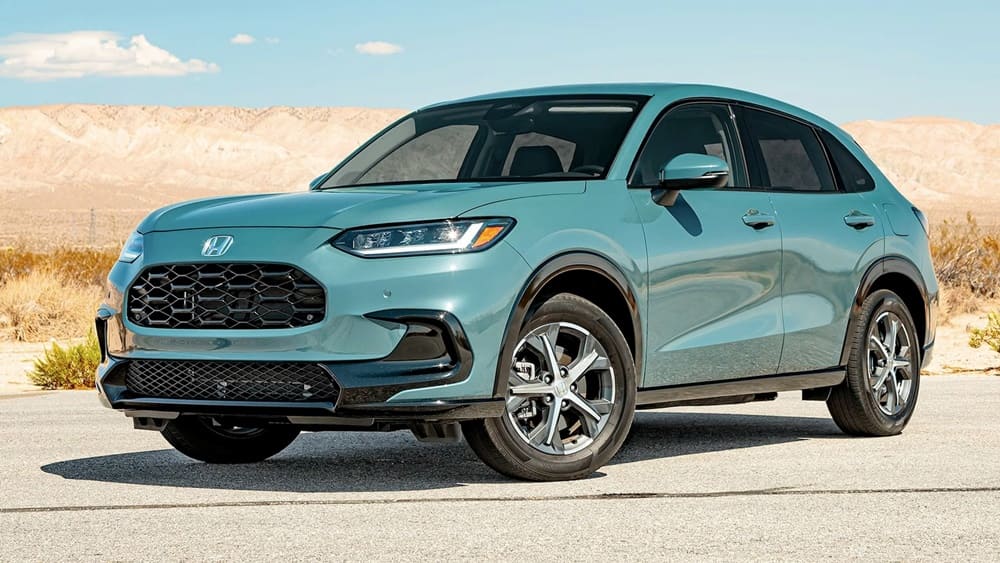 What We Liked
Cozy cabin
Smooth ride quality
Decent fuel economy
Rounding out our list is the Honda HR-V, another practical crossover option but with Honda's renowned reliability behind the name. While the HR-V may not stand out in terms of performance, its solid build quality, below-30k price tag, and very comfortable ride quality make it a solid choice for your daily drives around town. The HR-V nonetheless offers a competitive package in the subcompact SUV segment, especially if the 2024 model may have a more powerful engine option down the road. While the powertrain may be severely underpowered even compared to the others on this list, the HR-V's saving grace comes in its measured handling characteristics and responsive braking. There's also much to be said about the HR-V's clean interior, cozy ride comfort, and generous 24.4 cubic feet of cargo storage. There are also two years, or 24,000 miles, of complimentary scheduled maintenance included when you buy the HR-V – a compelling case since Kia offers none!
Review
Reliability
Performance
Appearance
Features
Fancy Any of These?
The subcompact SUV market offers quite a number of attractive options, so it's essential that you consider its reliability before making a purchase. Whether you prioritize versatility, efficiency, or off-road capability, a reliable subcompact SUV on this list will meet your needs. Take your time to read more about it; maybe take one out for a test drive to see if it fits the bill as the subcompact SUV you need. You could also look at used models for a more affordable option that doesn't trade off much in the way of overall features.
If you take the used car route, be sure you come prepared: get yourself a comprehensive vehicle history report to spot red flags in a deal long before you make the purchase. The last thing you need to spend tens of thousands of dollars on a problematic lemon that's going to cost you dearly over the next few years! Save yourself the trouble of that bleak future and protect yourself today: get your free report now!