Last Updated on July 24, 2023 by Calvyn Ee
There are good reasons to pick a car with all-wheel drive (AWD) capability. For one, if you live in snowy areas, AWD (and good winter tires) helps you navigate snowy roads easily. On the other hand, it also offers some light off-roading capabilities that adventurous types may appreciate.
Looking for an AWD car that suits your needs? Here's our list of the best used AWD cars you can find in the market.
How We Rated These AWD Cars
Performance
All-wheel drive emphasizes handling, whether it's taking on slippery, snow-covered roads or dusty trails. A combination of performance factors can make for a confident, stable ride from start to finish.
Appearance
Even AWD cars can still look and feel as good as how they perform on the move.
Features
AWD cars aren't just known for being good for all-terrain maneuverability. They're also packed with plenty of useful features any driver would want, from safety techs to infotainment systems.
Reliability
Reliable AWD cars can last a very long time. Our reviews consider feedback from current and previous drivers and ratings from reliable sources like JD Power.
Our List of the Best Used AWD Cars for 2023
2016 Subaru Impreza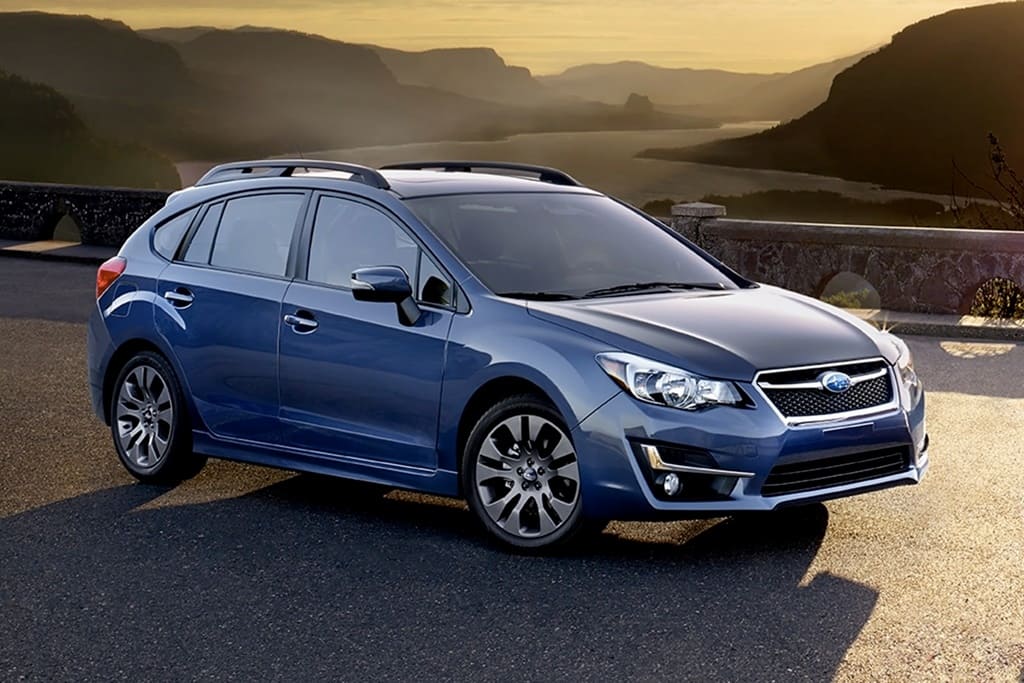 What We Liked
Good drive quality
Plenty of utility
Strong fuel economy
Available as a sedan or hatchback, the Impreza comes standard with AWD and mounts a 2.0L horizontally opposed "boxer" four-cylinder engine, which makes 148hp and 145 lb-ft of torque. You can either have a 5-speed manual (not available on the Limited trim) or a continuously variable transmission (CVT); the manual is your best pick, as the CVT is highly sensitive to throttle inputs. You can expect the engine to make a lot of noise during hard acceleration. The Impreza does have excellent driving dynamics: you'll enjoy stable cornering, confident braking, and great responsiveness in the electric power steering system. It might be one of the slower AWD cars compared to the competition, but it does make up for it in terms of its handling. Inside, the cabin is clean and simple, but some may find it a little too sedate compared to other cars of its class. The audio system isn't great, and the engine noise for CVT versions can make rides much more annoying. It still earns bonus points with how spacious it is: front and rear seats are nice and cushy, with the rear section being the roomiest of its class; however, it can't reliably fit three folks in the rear. As for trunk space, sedans have 12 cubic feet available, while hatchbacks have 22.5 (52.4 cubic feet with the rear seats folded). Hatchback models also have more utility for those who enjoy the great outdoors: they can accept many standard roof carriers and even allow two mountain bikes on the headliner when placed upright and with the front wheels removed.
Review
Reliability
Performance
Appearance
Features
2018 Subaru Outback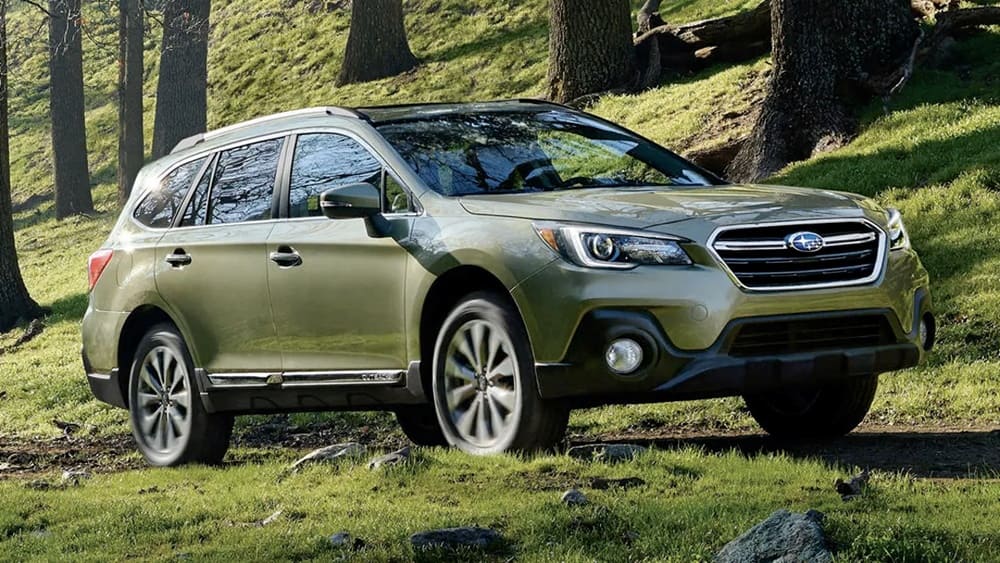 What We Liked
Easy to drive
Spacious cabin
Great fuel economy
Another Subaru pick, the Outback also comes standard with AWD. This station wagon comes in two flavors: those with the base 2.5L inline-4 with 175hp and 174 lb-ft of torque and higher trims armed with a 3.6L flat-6 rated at 256hp and 247 lb-ft of torque. The base engine pairs with a CVT and is ideal for daily commutes or quiet family drives, while the flat-6 offers more power at the cost of fuel efficiency. Whichever engine tickles your fancy, the Outback offers a composed, car-like ride quality with minimal fuss even over various road imperfections; harsher bumps will unfortunately still get through. You also enjoy 8.7 inches of ground clearance, which gives the Outback some decent trail-ready performance, especially with the X-Mode drive sets specifically tuned for this. The Outback can also tow up to 2,700 lbs, further cementing its off-road ability. Interior-wise, the cabin has more sound-deadening materials to keep most external noise out, while seats in the front and rear are plush even on long journeys. 38.1 inches of legroom are also available to those in the back, further adding to its overall comfort levels. Cargo space is also generous, with 35.5 cubic feet available if the rear seats are up; fold those away, and you get 73 cubes to work with. As for safety, the Outback rates well, too: standard safety techs include a rearview camera, stability control, and anti-lock brakes. The optional EyeSight suite adds automatic emergency braking, automatic high-beam headlights, active lane control, and blind-spot monitors.
Review
Reliability
Performance
Appearance
Features
2017 Acura MDX Sport Hybrid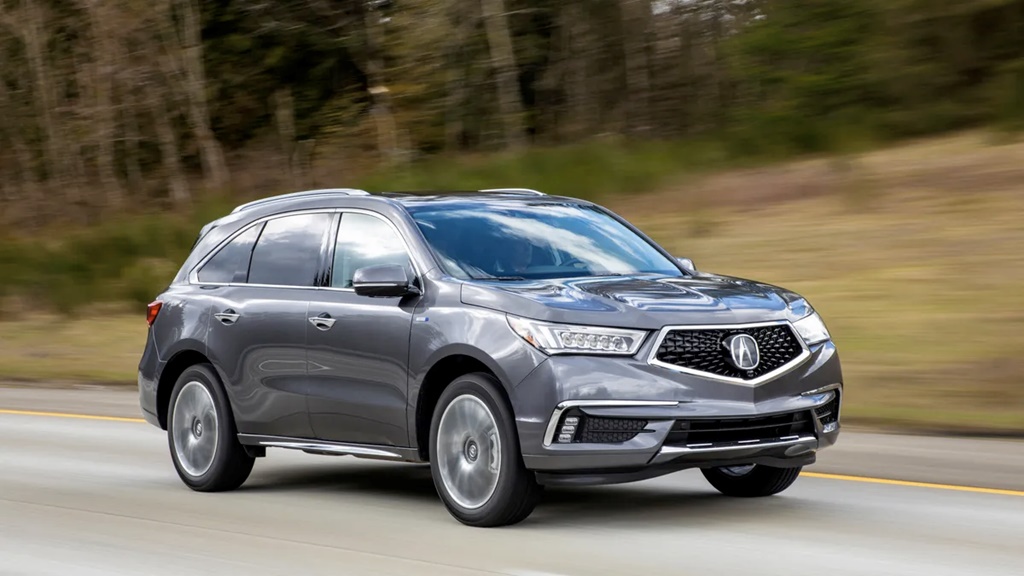 What We Liked
Superb handling
Plenty of cabin room
Decent fuel economy
The higher trim of the MDX is the only one that offers AWD; specifically, Acura uses an advanced all-wheel-drive system it calls the Super Handling-All Wheel Drive, or SH-AWD. This system is meant to improve the vehicle's overall handling, which is evidenced once you get behind the MDX's wheel. It sports a 3.0L V-6 engine that pairs with a 7-speed dual-clutch transmission and a three-motor hybrid system; combined, it has an output of 321hp. It's a great combination of performance and fuel savings, and with the MDX's strong handling, you'll have a good time driving this SUV around town. Braking is one aspect that needs improvement, as does the start-stop function, but everything else about the MDX Sport Hybrid feels right. Much like the Outback, it's also good for doubling as a light outdoor explorer if you're so inclined. The interior is also where the MDX shines: a spacious cabin fit for seven people, plenty of tech goodies, and great utility. Even the third row has a bit more room for medium-sized folks than other three-row crossovers. Cargo space may be a little small with the third row up, at 14.9 cubic feet; if you don't need the third row, it goes up to about 40 cubic feet. Safety techs bundled in the vehicle include a multi-view rearview camera and adaptive cruise control. Look out for used MDX Sport Hybrids with the optional Technology or Advance packages installed for even more perks, including useful driver assist aids, luxury trimmings, and more.
Review
Reliability
Performance
Appearance
Features
2017 Toyota RAV4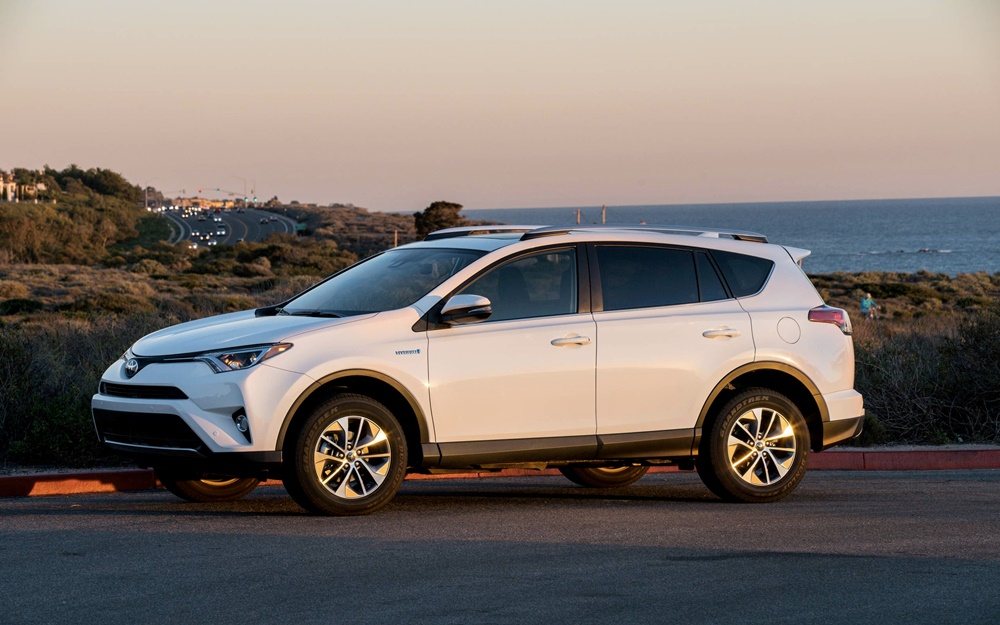 What We Liked
Decent handling
Roomy trunk
Hybrid powertrain available
Toyota gave the RAV4 a facelift for the 2017 model following customer complaints, but it remains relatively unchanged regarding its engineering. You can either have a 176hp, 2.5L inline-4 paired with a 6-speed automatic transmission or a 2.5L four-cylinder engine with a dual-motor system as a hybrid option; both have available AWD. The RAV4's engine choices are adequate, but they get noisy fast under hard acceleration. The hybrid powertrain is your best pick for slightly improved performance and good fuel savings. The overall driving dynamics are also average but can feel rather bland, even though it's relatively easy to drive and has a decent ride quality. Variable drive modes can help somewhat (Sport mode is recommended for a slightly firmer ride but better handling traits), but don't expect too much from it. The interior refresh is a welcome change that adds more room and cushier front seats, but some will find the rear seats less supportive and comfortable. The cabin might seem more spacious, but there's a surprising lack of internal cubbies and storage areas compared to what rivals offer. At the very least, you get 38.4 cubic feet of trunk space, expandable to 73.4 with the rear seats folded, but the lack of interior storage is still confusing. Safety is still an area Toyota consistently shines: the RAV4 comes equipped with lane departure warning, adaptive cruise control, automatic high beam headlights, as well as electronic brake-force distribution, vehicle stability control, and an anti-lock braking system. The higher Platinum trim also comes with a handy surround-view camera system.
Review
Reliability
Performance
Appearance
Features
2020 Toyota Camry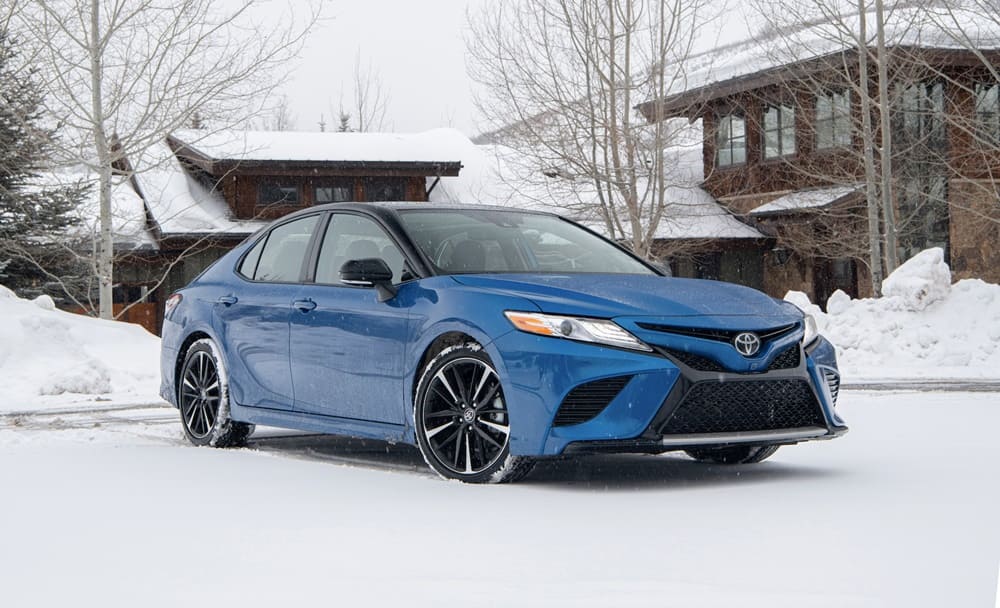 What We Liked
Looks great
Excellent fuel economy
Various powertrain options
Rounding out the list is the Toyota Camry with available AWD and top scores for Toyota's class-leading safety and reliability. The standard 2.5L inline-4 pairs with an 8-speed automatic and offers 203hp: an adequate performer. The beefier 3.5L V-6 has 301hp and also pairs with the same 8-speed; it offers better performance stats but takes a hit in fuel efficiency. Specific trims also have a hybrid powertrain available: the standard engine is paired with an electric motor that makes 208hp and a CVT. The base Hybrid LE uses a lithium-ion battery, while the other hybrid trims use a less efficient setup, so we'd recommend the LE for maximum fuel savings. The Camry provides a composed ride, smooth shifts, and responsive handling from start to finish, and it is fairly fun to drive – more so if you pick the V-6. Higher trims have a more sporty feel if that's what you prefer, but remember that these aren't sports sedans; they just look the part. The cabin is clean and spacious, though the sloping roofline means you'll have to duck when getting in. The front and rear seats are comfy enough, thankfully. However, external noise does come in prominently, especially when you're accelerating, so be mindful of that. Cargo space is a decent 15.1 cubic feet, while interior storage is fairly usable. Again, safety is where the Camry scores big thanks to standard adaptive cruise, automatic emergency braking, and lane-keeping assist, while blind-spot monitors, a surround-view camera system, and rear cross-traffic alerts are available on higher trims.
Review
Reliability
Performance
Appearance
Features
Looking for a Good AW-Deal
Looking to get one soon? Be sure to enquire about AWD availability first, as you need to remember it's not standard on every vehicle out there. Be sure to do some research before you hop into the first deal you see; sometimes, you might just find better bargains out there, saving you a lot of money. Make a point to take a good look at a deal before you agree to anything: look out for potential red flags, ask questions about the car, or even have an independent check done to see if it's in working order. You'd want to be mindful of potential scams that can cost you significantly.
Need an insurance policy? Get yourself a vehicle history report from VinFreeCheck. You'll be able to find all you need to know about that used AWD car you're keen on purchasing. The report ensures you have all the information you need about the car, from its technical specs to accident records and even odometer readings. Protecting yourself doesn't get any easier than this, so don't delay: get a vehicle history report today!