V8 and V12 engines are still the undisputed power plants of choice for automobile manufacturers looking to make their latest offerings stand out. In spite of this, there's no denying that 4-cylinder cars have come a long way since the 80s and 90s. There have even been 4-cylinder engines that would give even a V8 a run for their money.
The fastest 4-cylinder cars in 2022 are definitely able to stand their own against their V8 counterparts, delivering jaw-dropping acceleration, performance, and fuel efficiency – all from manufacturers like Audi, Mercedes-Benz, and even Toyota.
How We Made Our Pick
We compiled our list of the six fastest 4-cylinder cars with the following requirements.
Engine
A proper engine is the heart of any car, no matter the type. We prioritized cars and brands with a track record for producing extraordinary engines. We also considered notable newcomers who are shaking up the automotive industry.
Acceleration
Many features make a great car. However, one of the most memorable features is acceleration— i.e., how quickly can your car go from zero to sixty while driving around a proper testing ground? Acceleration also contributes to the euphoric feeling as you step on the gas.
Transmission and Drive
While it's not as pivotal as a great engine and acceleration, your transmission is responsible for power transfer from the engine to the wheels. A well-built one can mean a world of difference in your everyday experience, as can the drive of the car (be it an all-wheel-drive or a four-wheel-drive).
Appearance and Interiors
As amazing as driving one of the fastest 4-cylinder engines in the world are, speed isn't everything. Factors like design, cabin space, interiors, and additional features can also influence a choice.
Here's our List of the Top Six Fastest 4-cylinder Cars
Mercedes-AMG CLA 45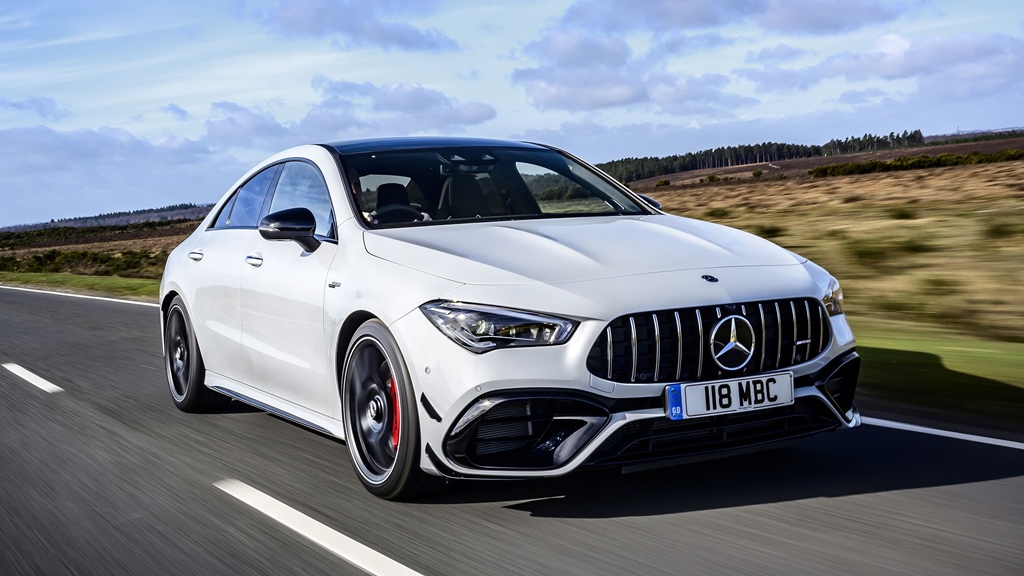 What We Liked
Luxurious design
Great performance
Stunning interiors
The Mercedes-AMG CLA45 is a modern feat of engineering. Under its sleek hood, it packs AMG's latest turbocharged 2.0 liter 4-cylinder engine, generating 382 hp and 354 lb-ft of torque. With its eight-speed automatic transmission, acceleration is near instantaneous. And on a track, this luxury Sedan can go 0-60 in 3.7 seconds. Its sleek, classy interior also makes for a luxurious ride, with comfortable seats and an excellent built-in infotainment system. It's the fastest four-cylinder currently on the market and our first choice if you're in the market for a performance beast.
Rating
Engine
Acceleration
Transmission and Drive
Appearance and Interiors
Volkswagen Golf R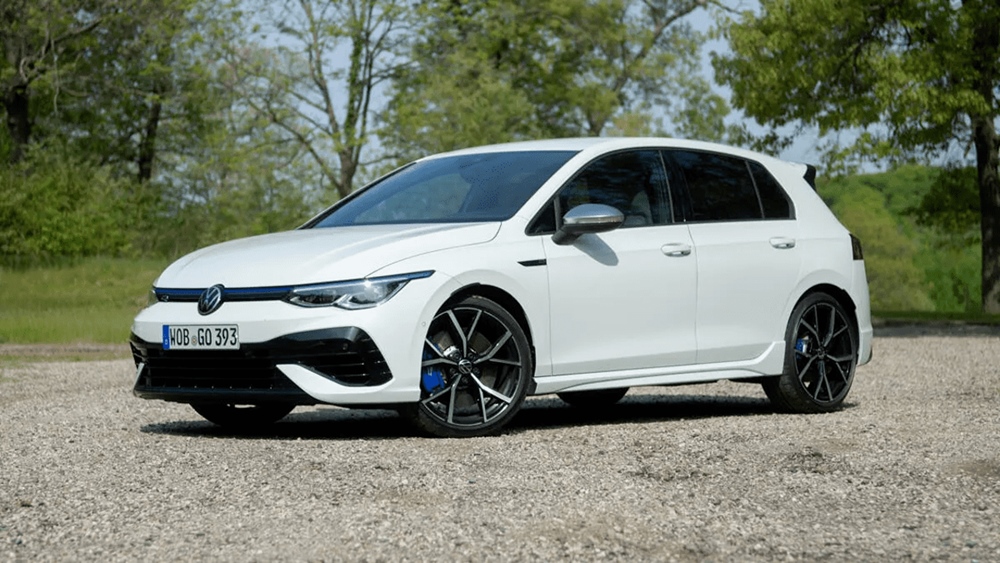 What We Liked
Aerodynamic design
Excellent engine
Amazing performance
Volkswagen elevates their standard Golf line with this performer, the Golf R. Marketed as a sportier, more powerful aerodynamic alternative to the GTI, the R is every bit as speedy as advertised. It sports a 2.0-liter turbo four-cylinder engine that cranks out 315 horsepower and 295 lb-ft of torque. Its monstrous 4-cylinder is backed with a four-wheel drive and a seven-speed automatic DSG transmission, providing snappy acceleration and handling. Some testers have even been able to get it to hit 60 mph in 3.9 seconds. Moreover, the substantial cargo space and comfy interiors add up to its premium features.
Rating
Engine
Acceleration
Transmission and Drive
Appearance and Interiors
Audi S3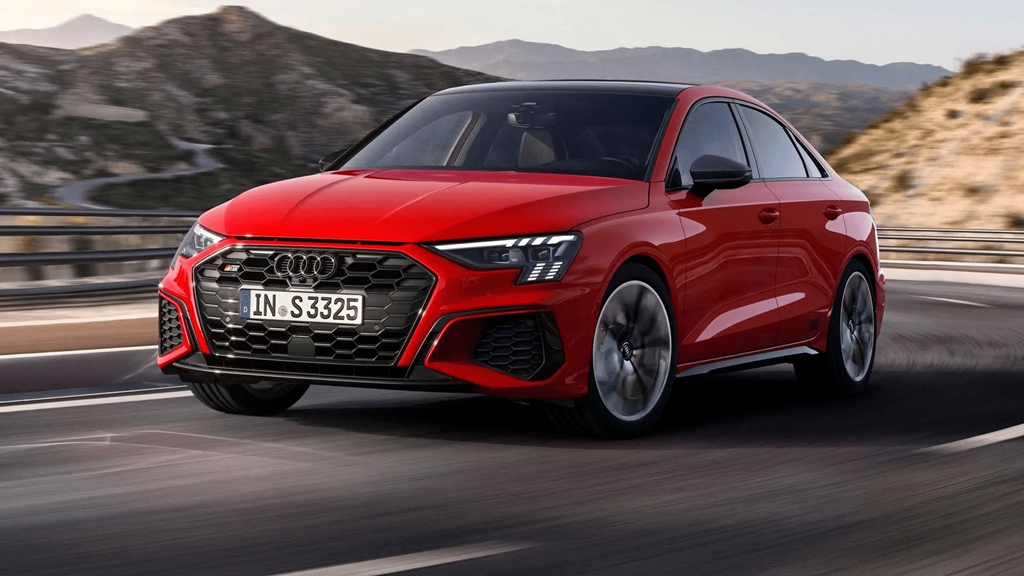 What We Liked
Sleek, modern design
Incredibly versatile
Great performance
What We Disliked
Some cheap interior materials
Think of the S3 sedan as the more athletic cousin of the famous A3 sedan. Powered by a turbocharged 2.0 liter four-cylinder S3 engine, it spouts about 306-hp and has an all-wheel-drive system to support it. Like most modern fast cars, it uses a 7-speed automatic transmission and, during testing, accelerated from 0-60 in 4.5 seconds or so. Its top speed is 108 mph, which is plenty enough for speedy maneuvers during traffic and commuting. The Audi S3 is a deceptively fast car that is so much more than it appears to be. While it may have lackluster cargo space, and some interior materials feel a little cheap, the Audi S3 still stands out for the sheer performance it packs.
Rating
Engine
Acceleration
Transmission and Drive
Appearance and Interiors
BMW M235i Gran Coupe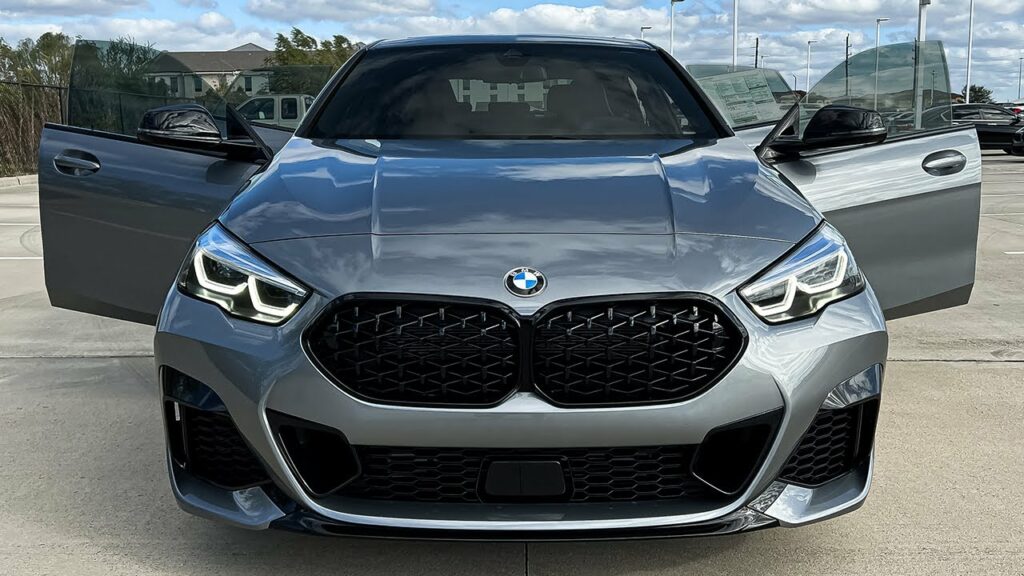 What We Liked
Powerful engine
Fine handling
Similar to more premium BMWs
What We Disliked
Pricier than the competition
The BMW M235i Gran Coupe leans towards the more affordable side and is in direct competition with rivals such as the Audi S3 and Mercedes A-class. It's sleek, provides premium cabin and internals, and has the performance to back up the asking price. The base models shops with a turbocharged four-cylinder engine that outputs 2-1 horsepower, complemented by a reliable 8-speed automatic transmission. It's all-wheel-drive, so it's fairly agile and maneuverable. Tests have shown it's able to hit 60mph in only 4.2 seconds, a showcase of the engine's sheer power.
Rating
Engine
Acceleration
Transmission and Drive
Appearance and Interiors
Toyota GR Supra 2.0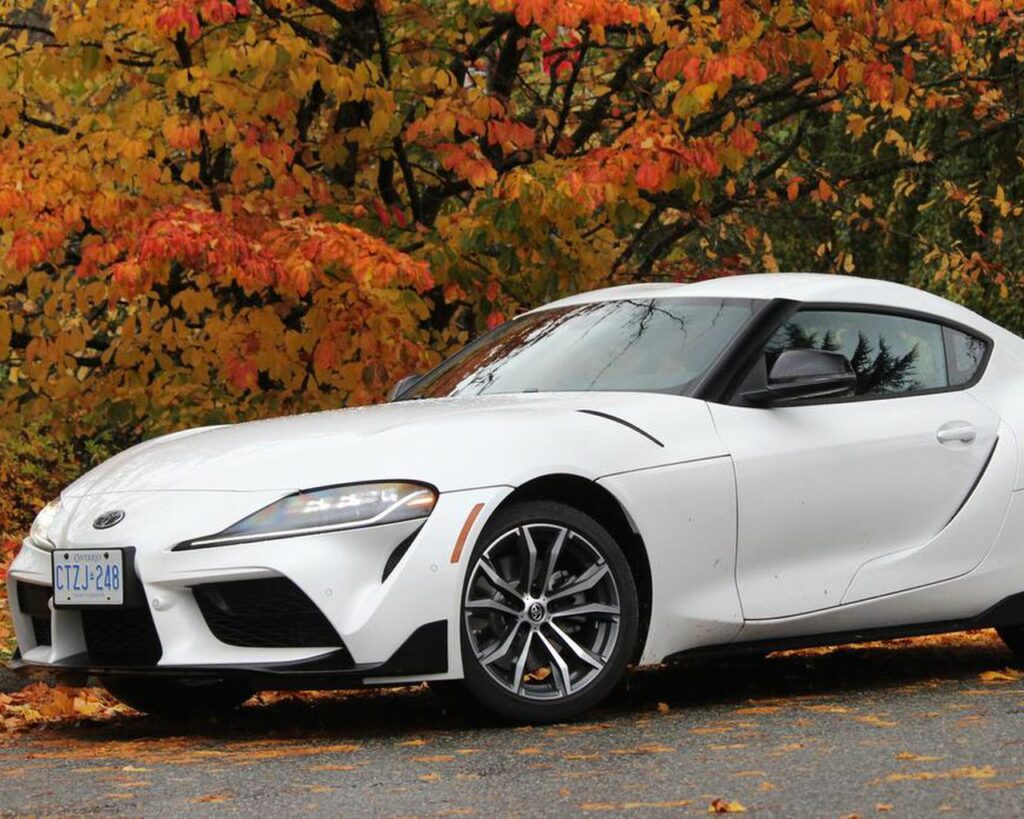 What We Liked
Excellent chassis
Potent engine power
Great aesthetics
Fans of the original Toyota Supra will fall in love with the modern refresh of the Toyota GR Supra 2.0. It improves upon the original Toyota Supra formula in all the right ways. This means a modern design, better internals, and most important of all, improved performance across the board. The base trim of the Supra comes with a 255-hp engine that can generate 295-lb-ft of torque. Tests have shown it can accelerate from 0-60mph in 4.3 seconds – not a shabby time at all. As long as you're mindful of the somewhat sensitive brake pedal, you'll be handling this machine with relative ease.
Rating
Engine
Acceleration
Transmission and Drive
Appearance and Interiors
2022 Honda Civic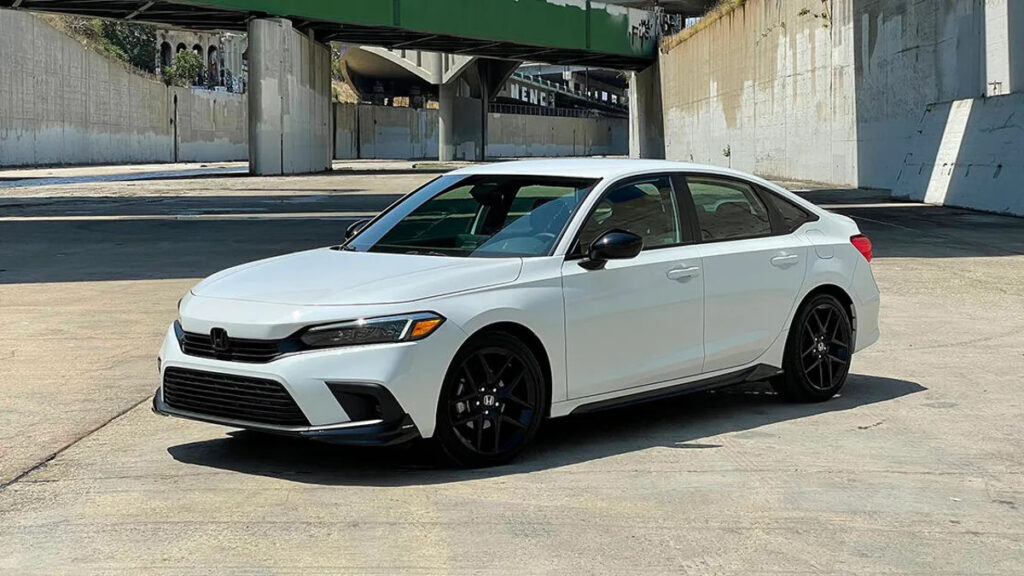 What We Liked
Hatchback design
Great pricing
Impressive quality
Once you get past the hatchback design, you'll be surprised at how surprisingly powerful the Honda Civic is. It comes with a turbocharged VTEC-2.0 Liter engine that outputs 306 hp, and although it comes with no all-wheel-drive option, it's surprisingly agile and has great acceleration. It can swiftly rocket from 0-60 in 5.5 seconds and can reach a top speed of 169 mph on the track. On higher trims, the performance is even more jaw-dropping. Add to its elegant interior and some premium features, as well as a relatively roomy back seat, the Honda Civic is sure to be able to rouse any car enthusiast's interest.
Rating
Engine
Acceleration
Transmission and Drive
Appearance and Interiors
How to Find the Fastest 4-cylinder Car in 2022
With this handy guide, it shouldn't be hard to find a great 4-cylinder high-performer that perfectly suits your needs. A grade mid-range car — which most four-cylinder cars are — strives to provide a balanced experience, delivering great performance as well as interiors. Shop with that in mind, but ultimately, you should pick which car most appeals to you.
Be sure to ask your nearest authorized dealer for any available 4-cylinder car that strikes your fancy. You can also visit a reputable online car dealer for additional options. Be sure to know the general do's and don'ts when buying a car online.