Last Updated on July 24, 2023 by Calvyn Ee
Are you a car enthusiast looking for a thrilling ride without breaking the bank? With how new vehicle prices can be rather high for many of the fast cars you're eyeing, looking for a good buy is like looking for a needle in a haystack. Still, used cars are a worthwhile consideration, allowing you to buy an older model but one that's still capable of taking you down the fat lane. We've compiled a list of the fastest cars that provide affordable thrills below the 10k mark. Buckle up and get ready to satisfy your need for speed!
How We Rated This List
Reliability
A great fast car doesn't just score well on performance but also long-term reliability. Our reviews consider feedback from current and previous drivers and ratings from reliable sources like Consumer Reports and CarMD.
Performance
Fast cars are all about the thrill, emphasizing excellent ride quality, top-notch handling, and a zesty engine that's brimming with power.
Appearance
Fast cars come in various shapes and sizes; each oozes awesome style and appeal.
Features
A healthy list of features makes any fast car that much more attractive. They range from fancy creature comforts to safety aids to keep your mind at ease and more!
Here are the Fastest Cars Under 10k For Your Consideration
2010 Chevrolet Camaro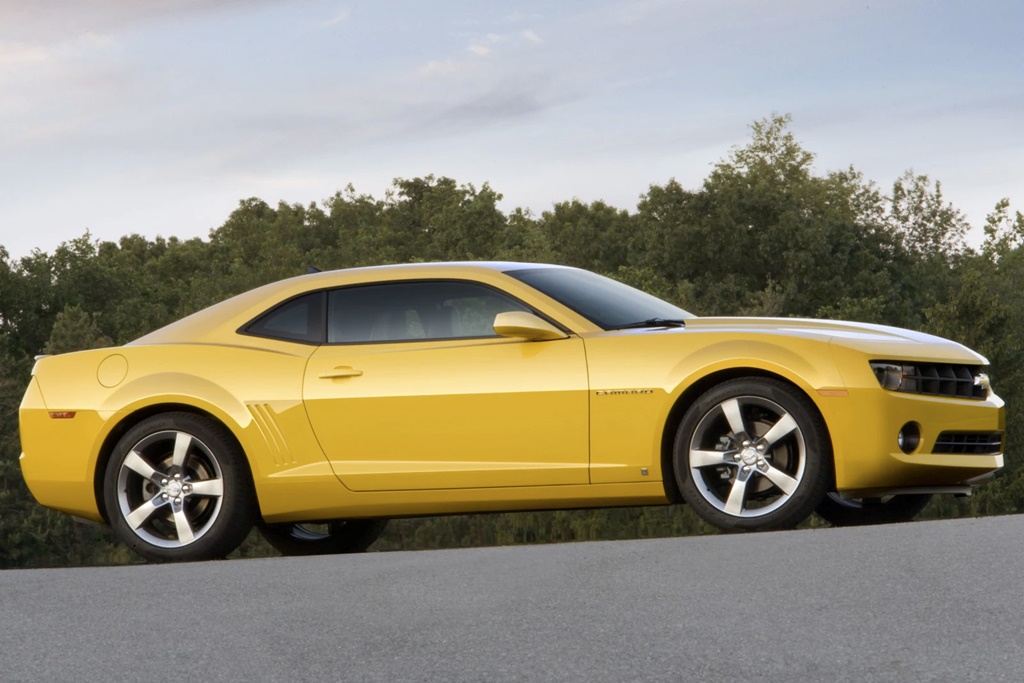 What We Liked
Powerful engines
Excellent handling
Some decent highway efficiency
What We Disliked
Small cabin and cargo space
If you're looking for a muscular speedster, you can't go wrong with the Chevrolet Camaro. While its interior and cargo room are rather lackluster, it makes up for it with its sheer performance power thanks to its base V-6 engine. If you crave more, the V-8 on the SS model will really knock your socks off thanks to its whopping 426hp and 420 lb-ft of torque. Thanks to its sport-tuned independent suspension and front and rear stabilizer bars, the Camaro is a sure-footed sports car that won't let you down with its exhilarating handling and acceleration. There's also the option of a six-speed manual or six-speed automatic transmission for either engine, though you may find the automatic to be a little disappointing with slower downshifts. Even then, it's still well-tuned to make for a comfortable daily driver when commuting around town or across highways.
Review
Reliability
Performance
Appearance
Features
2004 BMW Z4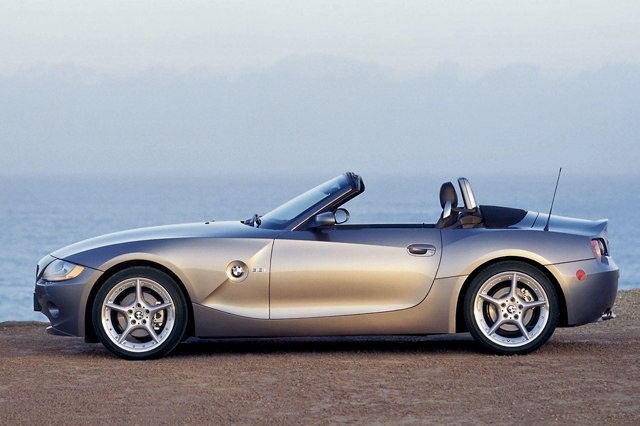 What We Liked
Top-notch build quality
Powerful 3.0-liter engine
Very elegant design
Available as a hardtop or convertible, the Z4 mounts an impressive 3.0-liter inline-4 engine with an impressive 225hp and is paired with a six-speed manual. The Z4 doesn't just score points with its aggressive exterior styling but also with its formidable handling dynamics, confident braking, and very comfortable and feature-rich interior. Its steering may not be as refined or accurate as some competitors, but the overall drive remains exquisite from start to finish. It's nimble enough to maneuver corners like a champ, but uneven pavement can prove to be a challenge as it's unable to absorb the shocks very well. This highly refined roadster also has many standard safety features and an exquisite cabin, though the console seems slightly larger than most. It also lacks space, fitting only a driver and passenger and sufficient space for up to two golf bags. A traveling sports car, this one isn't.
Review
Reliability
Performance
Appearance
Features
2005 Ford Mustang GT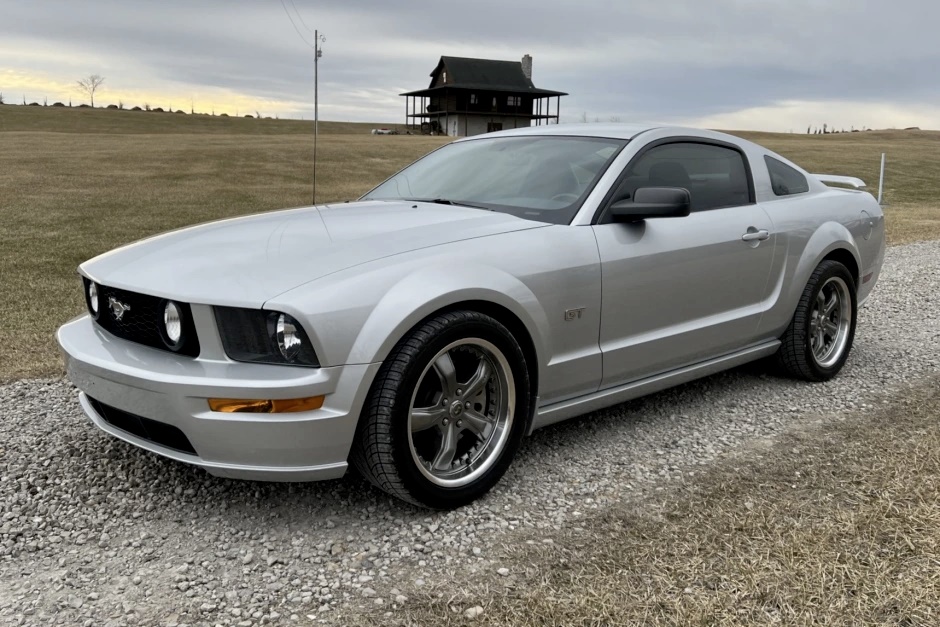 What We Liked
Hybrid options
Excellent drive quality
Very fuel efficient
It shouldn't be surprising that the Ford Mustang features quite often in many of our articles. This classic American muscle car has a long legacy of fast, exciting drives, and the 2005 model year is an affordable option to add one to your garage. Not only does it look good with its nostalgic callbacks to its predecessors, but what's under the hood makes it truly a standout car. The GT-line, in particular, boasts a 4.6-liter V-8 engine that packs 300 hp and 320 lb-ft of torque, giving you a hefty dose of incredible speed as you rocket down an empty track. The Mustang is also composed when turning or taking corners, making you feel like you're driving a fast sedan. And to think you can get this incredible machine for under 10k: it feels like a crime, but it really isn't! Its steering feel and brakes could do with more confidence in them, but it remains a top-tier vehicle to drive if you really need to take a spin.
Review
Reliability
Performance
Appearance
Features
2008 Dodge Charger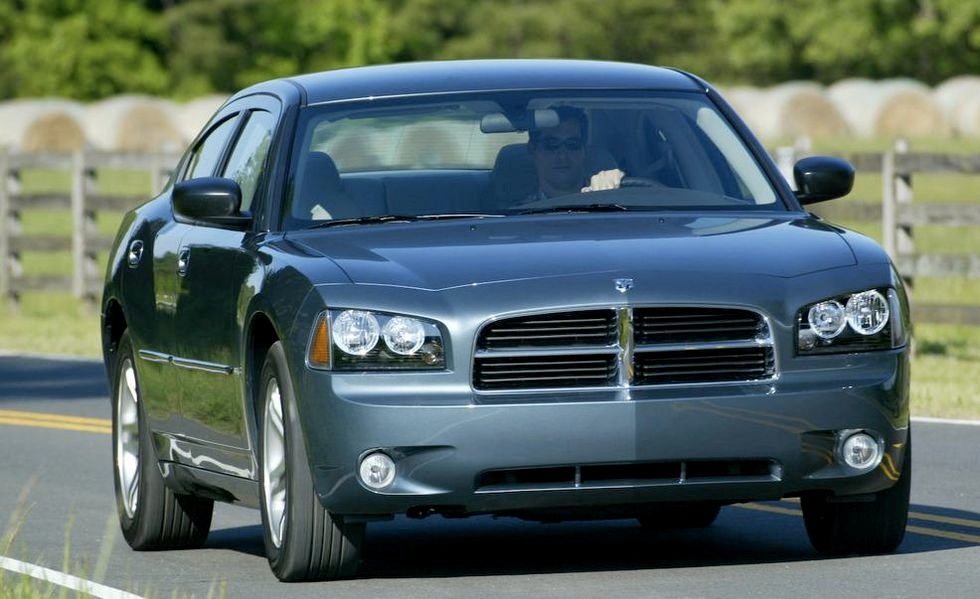 What We Liked
Very strong performance
Really spacious cabin
Secure handling
For a large sports car that happens to be a sedan, the Dodge Charger is a beefy monstrosity that also takes off to incredible speeds with its 3.5-liter V-6, the more potent 5.7-liter V-8 on the R/T model, or the absolute beast that is the SRT's 6.1-liter HEMI V-8. Each engine provides a great deal of zest in your drives, making it a choice of what you'd really want out of your Charger. Whichever it may be, it roars loudly as it delivers impressive speeds and surprisingly deft handling, while its bold exterior styling is a head-turner as you drive around town. It's still a mighty gas guzzler, so you could opt for a Charger equipped with the Multi-Displacement System for some added fuel efficiency. There's even an option for an all-wheel drive Charger, perfect for car owners living in colder climates. Add its immense cabin space and plentiful cargo room, and you have a recipe for a powerful muscle car that doubles up as a fun family sedan.
Review
Reliability
Performance
Appearance
Features
2004 Porsche Boxster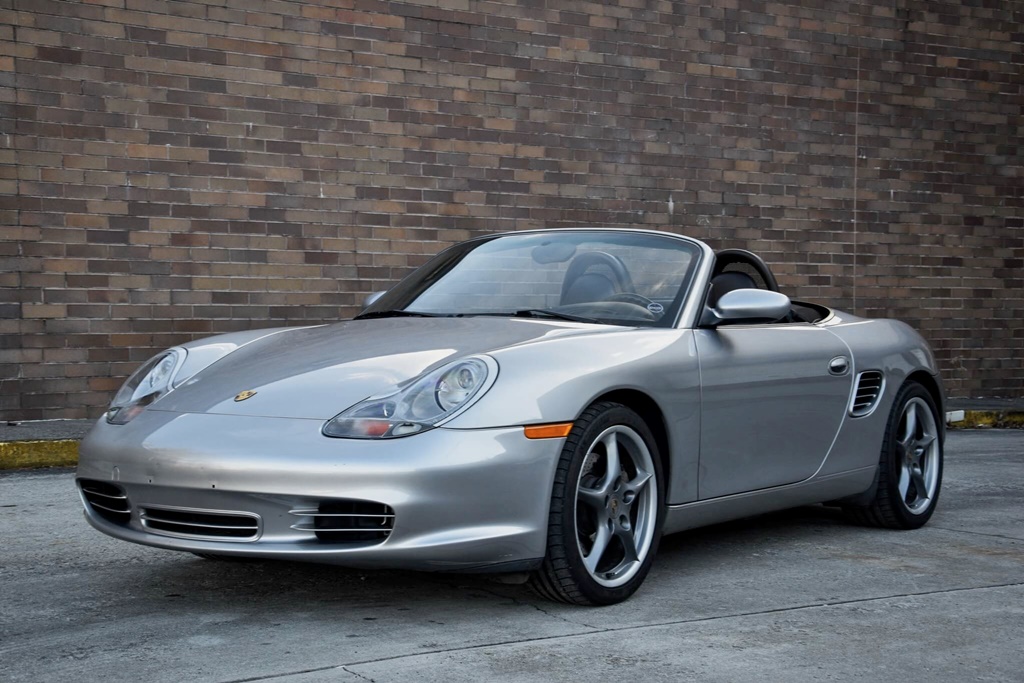 What We Liked
Incredible engine
Precise handling
Still looks amazing
Sporting numerous improvements since the 1997 model was first introduced, the 2004 Boxster is a sprightly sprinter that looks just as good as it sounds at full power. It offers immensely satisfying precision and handling, even at low rpm, making it an agile performer on the track and a very maneuverable sports car on busy roads and residential streets. The 2.7-liter six-cylinder provides you with plenty of thrills, but a Boxster S for a low price easily beats it with the more potent 3.2-liter engine. The relatively smooth ride quality also adds points to its overall performance score, though your mileage may vary. Given its two-seater heritage, the interior is on the small side, and the overall cargo space is on the small side. The lack of a glovebox compartment does hurt, though. If you can overlook these tiny (no pun intended) inconveniences, a Boxster for under 10k is an absolute steal.
Review
Reliability
Performance
Appearance
Features
Go Fast on a Budget
Buying used is a great way to get a car you like at a low price. However, scammers are also aware of this and craft deals that are too good to be true. If you don't do your homework, you might become a victim yourself!
Be sure to ask plenty of questions before you agree to a deal. Ask for photos of the car if the seller didn't include any. Ask about its use and whether it's in good condition. Better yet, get a vehicle history report and ask your questions. You might spot inconsistencies in odometer readings, accident records, and other details. Try to have them agree to an independent check, too. If they hesitate or frequently dodge questions, you might have a red flag on your hands.