Last Updated on January 30, 2023 by Calvyn Ee
Admittedly, we all have that deep desire to get into the front seat of a fast car and take it out for a speedy, stylish ride. The fact that automobile companies continue to release newer sports cars yearly shows that people still want to satiate their inner need for speed. On the other hand, car enthusiasts also tend to speak highly of older models that still perform excellently with the right amount of care – and with luck, you could snag one for yourself at a pretty good price on the used car market.
Perhaps you're looking to cure your itch for a sporty drive without hurting your wallet. What's a good car to pick, then? What should you be looking for? With this guide, we'll help you make a decision with the following list of fast cars under 5k.
How We Picked the Cars on This List
Appearance
A car's aesthetic appearance is always where first impressions are made for drivers. Used fast cars that receive excellent care from their former owners can make them feel like they're still brand new.
Performance
The best fast cars will continue to have excellent performance, regardless of their age. This can also depend on whether the car has received a modern upgrade, but enthusiasts can attest to a car's excellence thanks to an extensive track record in the hands of many drivers.
Interiors
Despite the age of some models, they still manage to offer comfortable interiors that continue to surprise even today. This also includes passenger and trunk space, as well as other salient features such as dashboard controls.
Reliability
Some models do have issues where maintenance and reliability are concerned. Maybe a model has had a prior recall over some issue with specific components? What about maintenance costs? You should definitely find out more so you don't end up shelling out more money for various mechanical issues.
Racing Ahead with the List of Best, Cheapest, Fast Cars Under 5k
2001 Mazda MX-5 Miata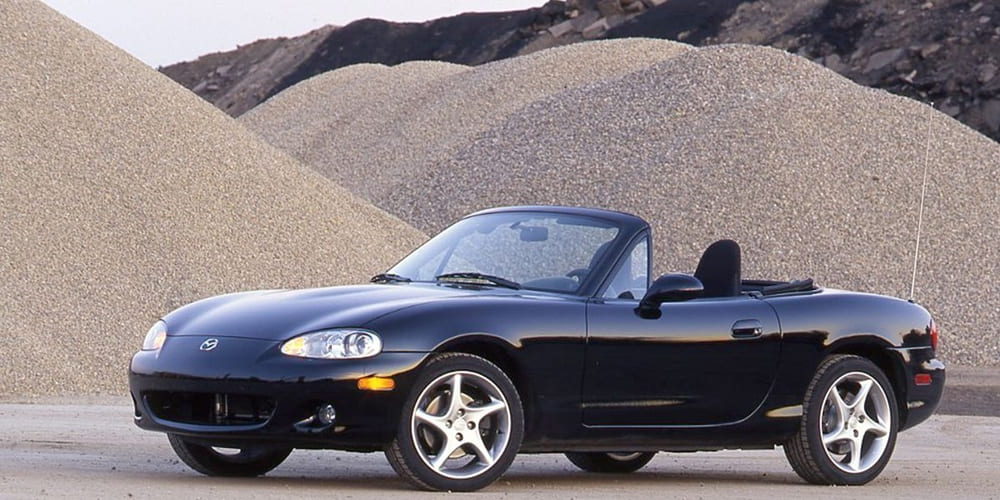 What We Liked
Fun to drive
Good reliability
Stylish, classic look
Widely considered one of the most buck-worthy sports cars on the market, you can easily snag an early 2000s Miata for $5,000 – if not lower. The base 2001 model offers an excellent combination of power and style, sporting a 1.8L 4-cylinder engine that delivers 142 hp and 125 lb-ft of torque while top speeds go up to 130 mph. The five-speed manual transmission can hit 60 from 0 in 8.1 seconds. It might seem slow, but the MX-5 can easily deliver an absolute thrill of a ride once it's moving.
The engine it uses goes hand in hand with its suspension and steering, making it a breeze to handle even when turning corners. It's a little on the small side for a 2-seater, so don't expect much with the cargo space you get. Still, the Miata can offer a robust experience that emphasizes fun without setting you back a considerable sum for a spritely roadster like this.
Review
Appearance
Performance
Interiors
Reliability
2004 SN-95 Ford Mustang

What We Liked
Great performance
Good handling
Decent reliability
A notable contender with the Miata, the SN-95 Ford Mustang – the fourth-generation lineup – is an equally prized muscle car among enthusiasts. Having a proven track record of excellent reliability and top-tier performance, the "New Edge" Mustang sported a sharper, modern look with improved suspension, handling, and interiors. The 2004 lineup offered a potent 3.8L V6 engine providing 193hp and 225 lb-ft of torque in the base model and a choice between a five-speed manual or a four-speed automatic transmission. You'll be able to race at an exhilarating 150mph with the right tuning.
The great thing about the Mustang, besides its raw power, is the relative ease of maintaining it. Spare parts are pretty easy to find, for the most part, and there's a large following of Mustang owners nationwide that you can join to learn more about your future car. Getting even the base model for under $5k is nothing short of a lucky break. While it's not the greatest car Ford offers, its long-term reliability and excellent road performance make it a keeper.
Review
Appearance
Performance
Interiors
Reliability
2004 Nissan 350Z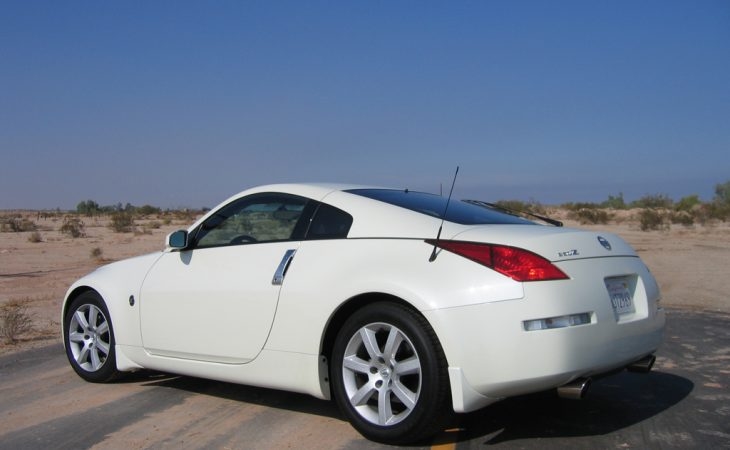 What We Liked
Great handling
Fun, sporty drive
Quite reliable
The iconic shape of Nissan's 350Z has long captivated car enthusiasts since the line was launched in 2002. It might be small, but underneath its exterior, it packs a 3.5L V6 engine delivering 287hp and 274 lb-ft of torque, complemented by a 5-speed shiftable automatic transmission. It can go from 0 to 60 in about 5.8 seconds and reaches an incredible top speed of 150mph. Handling the 350Z is smooth, giving you an agile ride that will excite your senses.
Despite its surprising potency on the road, its interiors have a lot to be desired. You might have some comfy seats while you cruise, but many seemingly cheap materials went into most other places. It might be a deal-breaker for some drivers, but if you're set on a small yet formidable Japanese sports car on a budget, the 350Z is still worthwhile.
Review
Appearance
Performance
Interiors
Reliability
1999 Porsche Boxster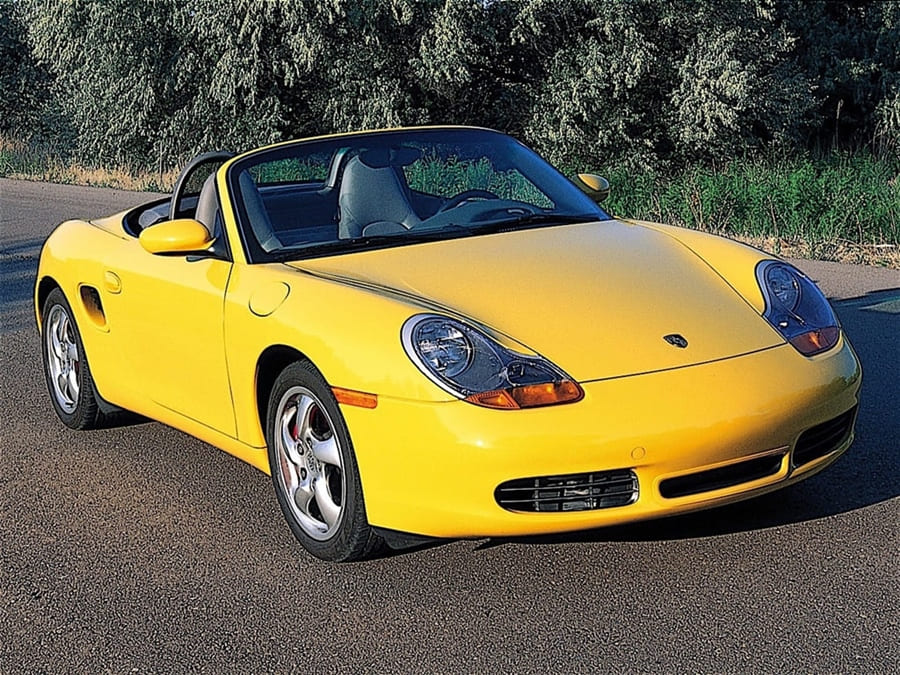 What We Liked
Superb driving
Excellent build quality
Surprising cargo space
What We Disliked
Many other competitive choices
Initially dismissed by diehard Porsche fans for being a cheaper, underpowered 911, the two-seat Boxster astounds with an incredibly smooth drive and near-precise controls that enable you to handle it easily. Being a surprising addition to Porsche's lineup (struggling as they were in the 1990s), the Boxster featured a mid-engine layout: the engine sits in the area where the rear seats might've been. After early models had some engine faults, 1999's Boxster model came with a 2.7L six-cylinder engine, offering 217hp and 191 lb-ft torque; it could rev from 0 to 60 in 6.6 seconds and had a reputable top speed of 155mph.
Despite initial misgivings, the Boxster has gone on to be recognized as one of Porsche's best cars (and is credited to be Porsche's saving grace from bankruptcy). It can be challenging to find Boxsters at such a low price these days, but if you're lucky, some thorough research might yield you a compact but muscular sports car for your daily drive and beyond.
Review
Appearance
Performance
Interiors
Reliability
2002 Subaru Impreza WRX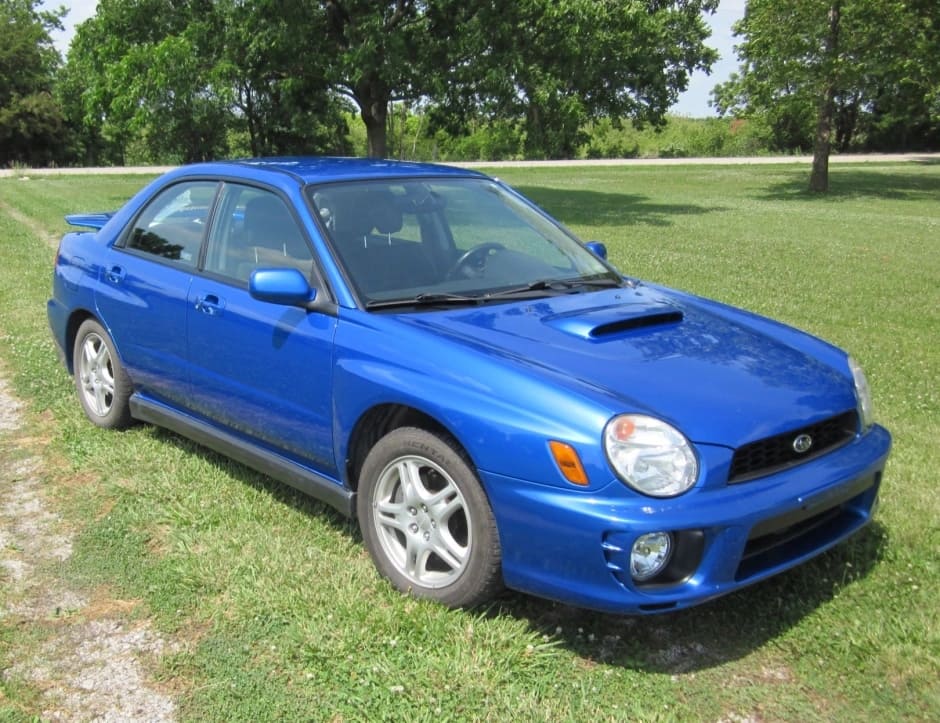 What We Liked
Impressive speed
Good interiors
Excellent reliability if cared for
What We Disliked
Not the best ride quality
Packed with a DOHC 2.0L flat-four cylinder engine delivering 227hp and 217 lb-ft of torque, the bug-eyed, all-wheel-drive Subaru Impreza WRX won over hearts with its phenomenal speed and at an affordable price back in 2002. Today, you can own one of your own for under 5k. Its ability to contend with various competitors was primarily driven by its superb handling and incredible acceleration. Going 0 to 60 in 5.4 seconds, let alone roaring to 158mph, is astonishing for a compact car, but this machine easily delivers happy results.
With proper care and maintenance, the Subaru Impreza WRX can give you a superb daily driver on nearly any road. Coupled with the various aesthetic bonuses to its interiors and decent backseat space to squeeze in two friends or family members, the Impreza very much impresses. It's proof that even a subcompact can deliver the kind of oomph car enthusiasts love.
Review
Appearance
Performance
Interiors
Reliability
2008 BMW 328i (3-Series)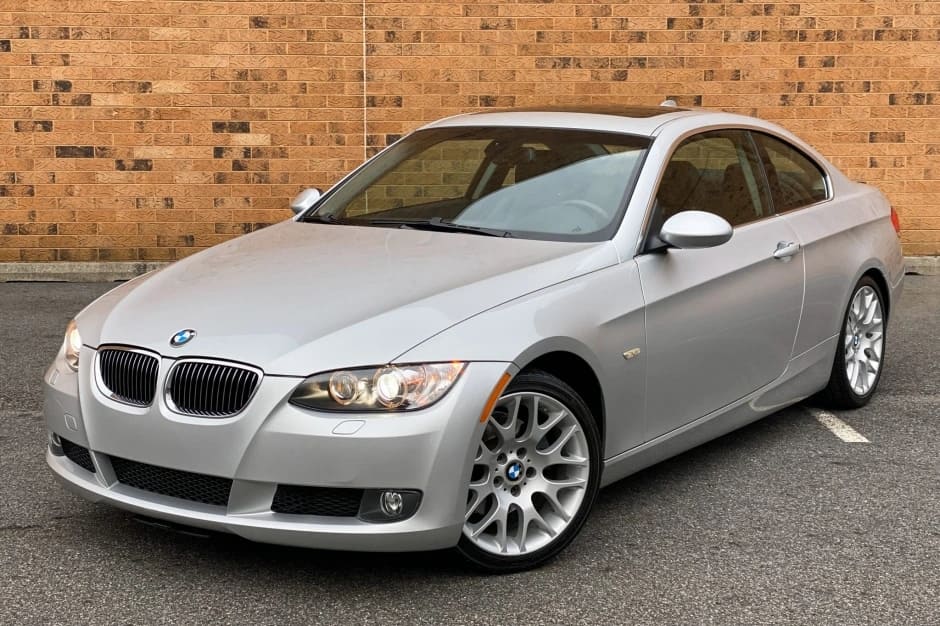 What We Liked
Offers a smooth ride
Top-notch engine
Great overall handling
What We Disliked
Maintenance can be pricey
If you're looking for something with class, you can't go wrong with the BMW 3-Series lineup. The 328i is a particularly good choice, sporting a 3L inline six-cylinder rated at 230hp and 200 lb-ft of torque, with the choice of either a six-speed manual or six-speed automatic. The 328i quickly hits 60 from 0 at a comfy 6.3 seconds or so and accelerates to a top speed of 130mph – a pretty satisfying number. You'll also enjoy all the luxuries of a BMW car without breaking the bank. That means refined controls, spartan yet cozy interiors, a quiet cabin while you're driving, and decent space for passengers and cargo.
Despite a BMW's elegance, be prepared to deal with high maintenance costs down the road. This comes from the fact that BMW only uses top-quality components to build such a fantastic car. If you're thinking of owning a BMW, you might want to consider how much you'll need to spend over time and save up for when those stormy days come without warning.
Review
Appearance
Performance
Interiors
Reliability
Looking for a Fast Car Under 5k?
Most of these cars listed here can be found used and for sale under 5k, though you will need patience if you're looking to acquire particular models (such as the Boxster). Many car enthusiasts also look for a great deal on classic cars, especially the more popular ones. And though it may be tempting to quickly jump on a deal you find, taking a more cautious approach can help you out in the long run. Careful, thorough checks can help you identify potential issues, while a license plate – or VIN – check can also help protect you from potential fraud by unscrupulous sellers.