Last Updated on January 29, 2023 by Calvyn Ee
Are you the adventurous type who enjoys the occasional off-road trip? Nothing can really compare to exploring the great outdoors with family and friends, going off the trails to see what Nature has to offer. What better way to do it than with a formidable outdoor off-roader to take everyone on a journey that no one will forget? That would make for some unforgettable trips!
With so many off-road vehicles on the market, which one should you choose? So pack your gear, buckle up your seatbelts, put on some good music, and then blaze a path down the beaten path in both comfort and style with our list of the best off-road vehicles money can buy.
Our Criteria for this List
Reliability
The last thing you need is for your off-road vehicle to break down while taking the less traveled paths. As such, we checked out reliability results from sources such as JD Power and various consumer reviews from current and previous owners.
Performance
You'll be getting a good mix of performant off-roaders on our list, but the most important question is how well they fare in actual off-road conditions. You won't be disappointed.
Appearance
Off-road vehicles always have a very hardy, muscular look to them. Even when you introduce various curves and other aesthetics, they still look like they're more than able to take on whatever challenge you put them through.
Features
Whether it's standard safety tech, new-fangled infotainment systems, or a hefty amount of cargo space, our picks will definitely leave you spoiled for choice.
Picking Out the Best Off-Road Vehicles for You
2022 Jeep Wrangler ($31,590)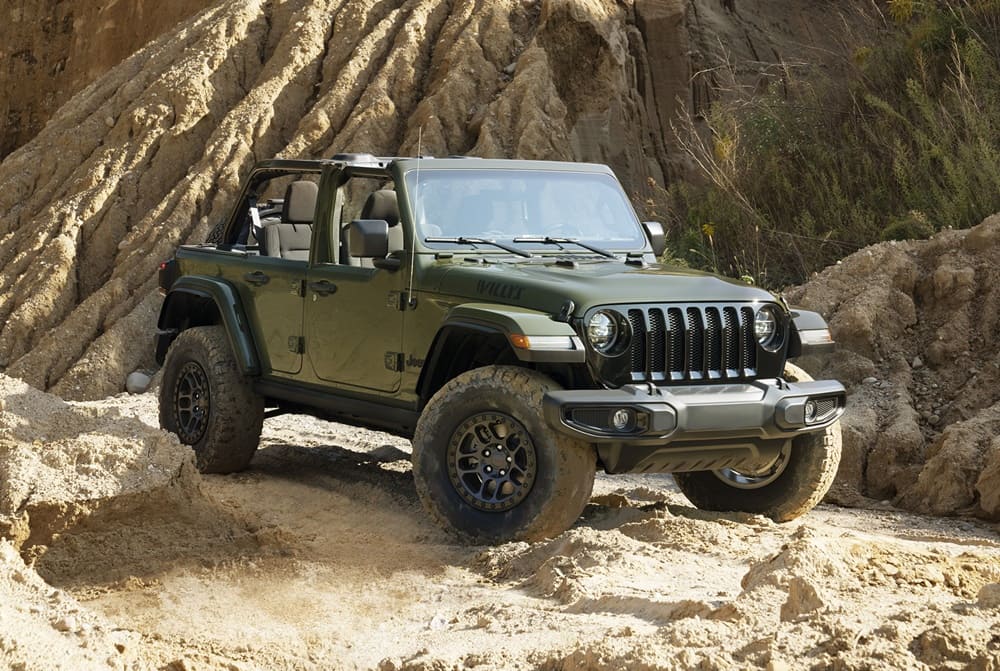 What We Liked
Excellent off-road ability
Classic retro look
Lots of customization choices
While it's had some minor changes and additions over the years, the Wrangler's distinctive shape hasn't drastically changed. When it comes to off-road performance, the Wrangler is said to be one of the greatest – the "Jeep of all Jeeps," to quote one reviewer. It's a very customizable model, too, as you can pick from a two- or four-door Wrangler and even several powertrains to choose from (some are tied to the higher trims). The standard 285hp 3.6L V-6 comes with an 8-speed automatic and part-time four-wheel drive and offers a good balance of power and decent fuel economy. Alternatively, the 3.0L turbodiesel V6 with 260 hp and 442 lb-ft of torque is also a good economical pick, with fuel economy rated at 25 mpg combined. You can even opt for Jeep's eTorque mild-hybrid system, giving you a minor fuel economy boost and a more refined drive.
The Wrangler's main drawbacks come from its relatively small size compared to most rivals and even other Jeep offerings. The four-door is a slightly bigger option that can accommodate 31.7 cubic feet of cargo (more if the rear seats are folded) while also offering about 38 inches of legroom in the back seat. It's still going to be quite cramped for two passengers, and it doesn't help that the rides can get pretty noisy and bumpy most of the time. It also lacks some standard high-tech safety features in many other vehicles, possibly intentionally retaining the Wrangler's "classic" vibe. Still, if you're looking to conquer the great outdoors, the Wrangler is an excellent choice with its off-road-oriented engineering. If you're just looking to travel infrequently, look elsewhere: its road manners for daily driving are less than amazing.
Review
Reliability
Performance
Appearance
Features
2021 Ford F-150 ($30,985)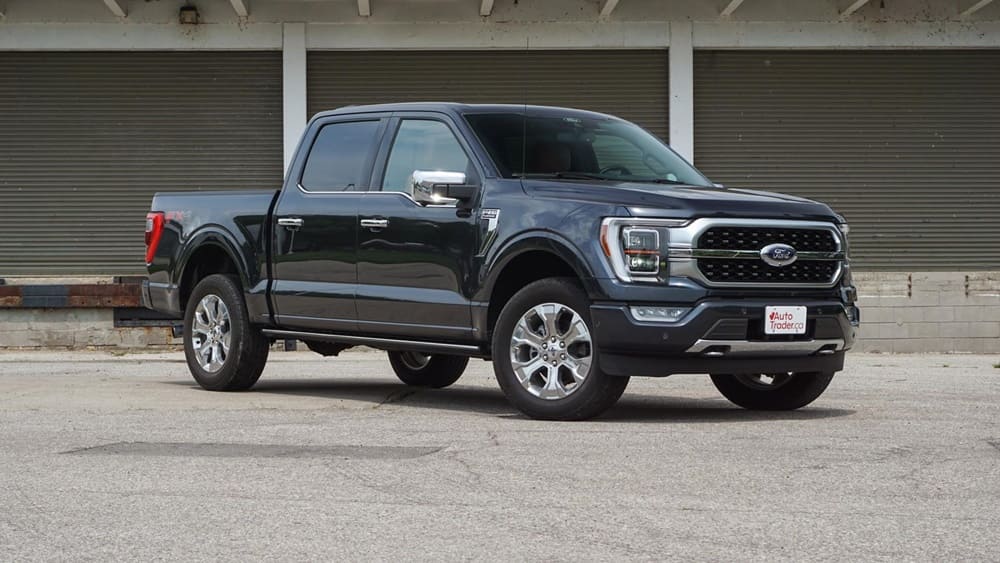 What We Liked
Impressive interior
Great towing ability
Lots of engine choices
With six (yes, you read that right) powertrains to choose from, the F-150 is an impressive off-roader not only in its balanced on- and off-road performance. On top of engine picks, you can customize other aspects of the F-150: six different bed lengths, three cab choices, and rear- or four-wheel drive (varies by trim). The base 3.3L V-6 on the XL and XLT trims offers 290 hp and 265 lb-ft of torque and is decent enough for most daily applications and some off-road adventures. You also have a Powerboost hybrid powertrain if you want to save a little more on fuel: it's a 3.5L twin-turbo V-6 paired to a 35 kW electric motor and the 10-speed. Fuel economy for the hybrid is rated at about 24 mpg combined for the four-wheel drive. There's also a Pro Power Onboard system, offering an onboard electric generator so you can use power tools and appliances when you're stationary or driving.
The F-150 handles itself rather well on any road condition, with smooth steering, strong braking power, and impressive speed. Towing ability surprised us: the hybrid can tow up to 12,700 lbs, while the larger engines can tow even more. On top of all that brute strength, the interiors of the F-150 exhibit many premium details, various amenities, good legroom, intuitive layouts, and more. The overall comfort might not be as pleasant as some contemporaries, especially when you're moving, but your mileage may vary. The F-150's degree of customization helps it stand out above the competition as not just a versatile working truck but also as a robust off-road warrior that takes you just about anywhere with confidence.
Review
Reliability
Performance
Appearance
Features
2021 Toyota Tacoma ($27,615)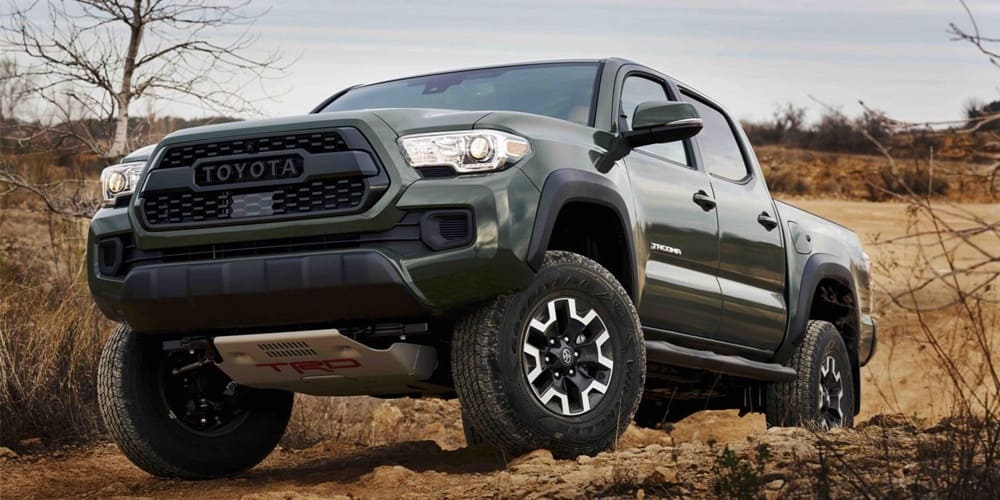 What We Liked
A good off-road vehicle
Proven reliability
Lots of driving aids
What We Disliked
Some clunky driving quality
Affectionately called the "Taco" by its many fans, the Tacoma is a reliable, durable, and off-road-capable vehicle that, despite few improvements over the years, continues to draw in new buyers thanks to its proven track record. Toyota's packed it with various standard safety features – such as forward collision warning with automatic emergency braking – making it that much more appealing to the safety-conscious driver. Base trims mount the 2.7L inline-4 that delivers 159hp and 180 lb-ft of torque, but you're better off going for the optional 3.5L V-6, which packs 278hp and 265 lb-ft of torque (paired with the 6-speed manual) for the additional power and fewer performance issues. While it tackles back roads and trails off the beaten path, on-road performance is definitely not its strong point.
Jump inside the cabin, and you'll immediately notice how dated almost everything feels. The base trims don't give you many options, and some interior design choices feel bland. Seating is by far the biggest issue you'll get, with poor legroom and headroom for the front and back seats and questionable passenger comfort. At least the controls are easy to use, but that's not really saying much. Oh, you can also forget about the overall fuel economy on the Taco; it's not great. The main reason you should contemplate getting one of these is for its reputation as a durable off-roader with its plentiful standard features; it won't give you too much trouble down the line. Still, Toyota's rivals offer more quality, so here's hoping the next generation Tacoma gets a much-needed overhaul.
Review
Reliability
Performance
Appearance
Features
2021 Ram 1500 ($31,305)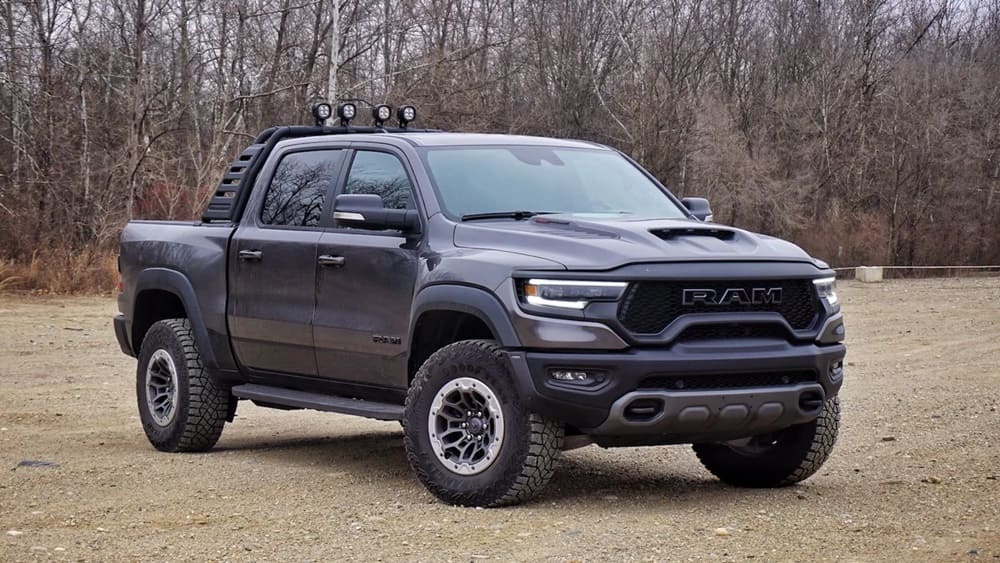 What We Liked
Beefy engines
Great interior
Splendid ride quality
A powerful contender to the F-150, the Ram 1500 is quite a powerhouse with many options available. The base trims are all very worthy of consideration, featuring a standard 305hp 3.6L V-6 engine paired to an 8-speed automatic, with optional four-wheel drive and towing strength of about 7,710 lbs. If that's not to your liking, there's also a 5.7L Hemi V-8 for your consideration and a pricier (but slightly more fuel efficient) 3.0L V-6 turbodiesel that produces 280 hp and 480 lb-ft of torque. The turbodiesel can hit up to 26 mpg combined, whereas the others average around 20 to 22 mpg combined. There's also a mild-hybrid system available for the non-diesel V-6 and V-8 engines, though don't expect too much from those. At the very least, the Ram 1500 offers a refined ride, whether on- or off-road: you'll enjoy smooth handling, sharp steering, and great fun when you're behind the wheel.
Part of the comfort doesn't just come from the posh, premium cabin space, the comfy seats, or the low wind or road noise when you're driving. Ram uses coil springs (or optional air springs) in the rear suspension – unlike the standard leaf springs used by its rivals. That was a clever move on part of Ram; in fact, they actually introduced coil springs in their earlier models. There's definitely a lot of value in purchasing a Ram 1500, even if it's just the base trims, owing to how much stuff Ram's packed into their vehicle. And let's not forget the decent amount of headroom and legroom, plentiful cargo space, top-notch infotainment, and safety systems. All in all, an off-road vehicle that's definitely worth your investment.
Review
Reliability
Performance
Appearance
Features
2021 Ford Bronco ($29,995)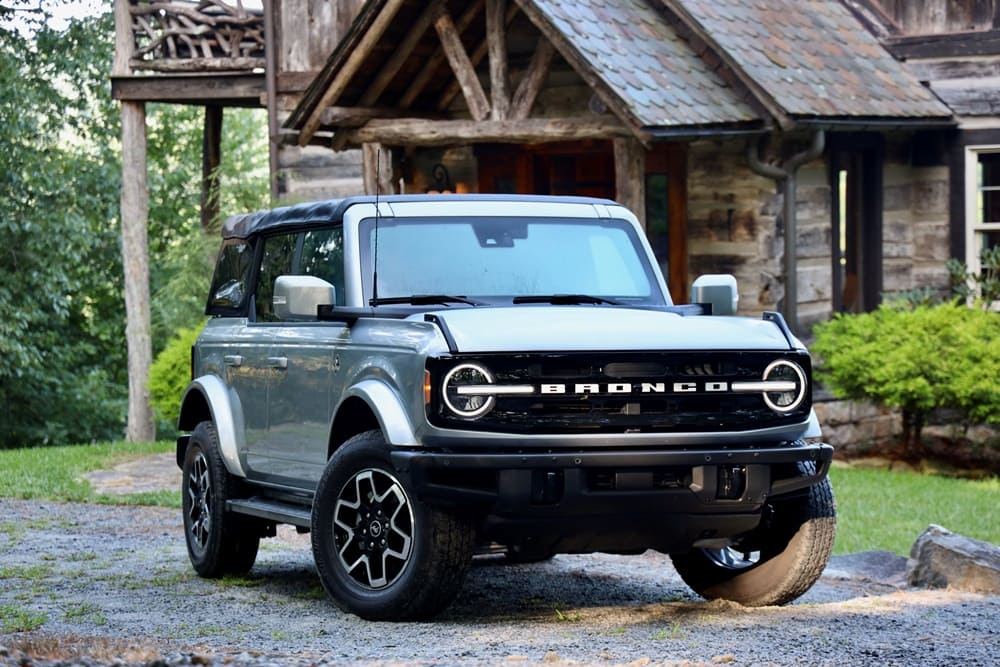 What We Liked
All-terrain excellence
Appealing to any kind of driver
Highly customizable
Yet another nostalgic vehicle many love is the Ford Bronco; the venerable model was reintroduced with the 2021 model – and its fans love it even more. Much like the F-150, Ford also gives prospective buyers a decent array of choices about how they'd like their Bronco. For engines, you can pick the standard 300hp turbocharged 2.3L four-cylinder or the optional 330hp twin-turbo 2.7L V-6, both of which pair to either a 7-speed manual or a 10-speed automatic. Sadly, there's no V-8 for the Bronco, but both engines provide robust power and handling on any terrain. It's aided by clever engineering taken from various Ford machines, and steering can be enhanced with a choice of three modes. The Bronco makes a good pick if you need an off-road powerhouse that masquerades as a daily driver.
The Wrangler and the Bronco can allow you to remove various parts and turn them into a more rugged off-roader, so you'll have to make do with all the noise and some rattling from driving. At least the interior choices are pretty good, with relatively comfortable seats (but few premium updates on higher trims) but slightly less cargo space compared to other rivals. Some grab handles allow you to enter and exit the vehicle easily, which helps given the ground clearance and size of the Bronco. Besides those gripes and the expected sub-par fuel economy, it's really difficult to find any fault with the Bronco. The price tag may be scary, but the base trims are still fun to ride around in any situation. Neither rain nor snow will be slowing you down!
Review
Reliability
Performance
Appearance
Features
What Are You Waiting For?
It can be tricky to find a good deal for an off-road vehicle that not only meets your needs but doesn't leave a hole burning through your wallet. It's partly why most of the vehicles in this list are the previous year's models. If you're lucky, you can get your hands on them (or any other off-road vehicle) for under 40k. You can also look around for these models from used car dealers; many people still find some reason to change their 2021 model for a newer one or pursue a completely different automaker. Ensure you take precautions if you're planning to get a used one; automotive fraud is still a major issue affecting thousands of prospective car buyers.
The last thing you want is for a shady dealer to make an offer you can't refuse, then find yourself scammed of thousands of dollars with no way to recover the funds. The first step to protecting yourself is getting the car's VIN and using it to check the vehicle history report. You might find out the dealer is actually selling you a salvaged car. Protecting yourself from financial loss and a great deal of stress is paramount when buying a car, so be sure to take the necessary steps to shield yourself from potential scams.