Last Updated on July 17, 2022 by Calvyn Ee
It must be nice to own the sportiest or the most luxurious car with a powerful engine and excellent handling to boot. I'm sure you've found yourself dreaming about the thrill of getting behind the wheel of one such car any time you see a Corvette or a Shelby roar past you in the streets. Or maybe you've watched one particular movie franchise countless times to see the characters get their game face on while driving in style.
Getting a car with over 400hp these days would probably seem like a recipe for disaster, what with their shocking price tags. But who says you have to be a big spender to exhilarate yourself on the road? Let us point you to a few available selections of the cheapest 400hp cars!
Review Considerations
Performance
400hp cars have stunning performance, bar none. The featured models are still highly regarded in the enthusiast community due to their combination of agility and handling, or even both.
Appearance
Nothing wrong with putting aesthetic appearances as a deciding factor. For the most part, car owners will appreciate the design choices of their favorite rides.
Interiors
Comfortable, pretty interiors are an equally important component of a car. You would rather drive in style with comfortable seats and incredible built-in features, right?
Technology
These cars might not necessarily have the latest and most significant features. More importantly, they're functional and continue to provide excellent features that collectors know and love even as time goes by.
Reviewing 6 of the Cheapest 400hp Cars Money Can Buy
2014 Ford Mustang GT (420hp)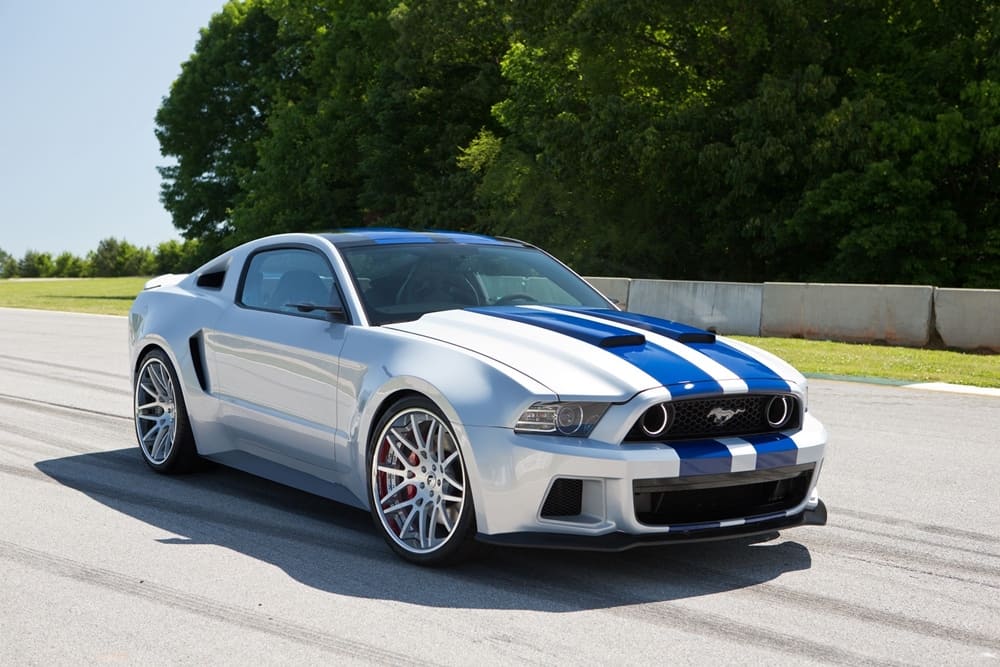 What We Liked
Powerful engine
An excellent ride
Sleek, modern touch
What We Disliked
Rather lackluster interiors
The Ford Mustang GT is one of the most renowned American muscle cars to ever grace the roads, even to this day. The 2014 model mounts a 5.0L V8 engine boasting an incredible 420hp and 390 lb-ft of torque in a robust package. The Mustang can easily manage 0-60 in about 4.7 seconds with the standard six-speed manual transmission. The fierce, vocal V8 doesn't just sound fantastic, but the smooth, well-controlled ride is equally astounding to behold as you kick up the dirt.
Sure, it might not have a lot of room for extra passengers, and some interior design choices seem relatively cheap and tacky. And yes, let's not even get to the fuel economy ratings of this magnificent beast. It's a Mustang, after all. You're getting one for the thrills it'll give you every day when you cruise along the roads, weaving in and out of traffic or even taking a spin in the great outdoors. The 'stang prioritizes your comfort in a sensational, stylish, and highly maneuverable vehicle.
Review
Comfort
Features
Appearance
Performance
2007 Cadillac CTS-V (400hp)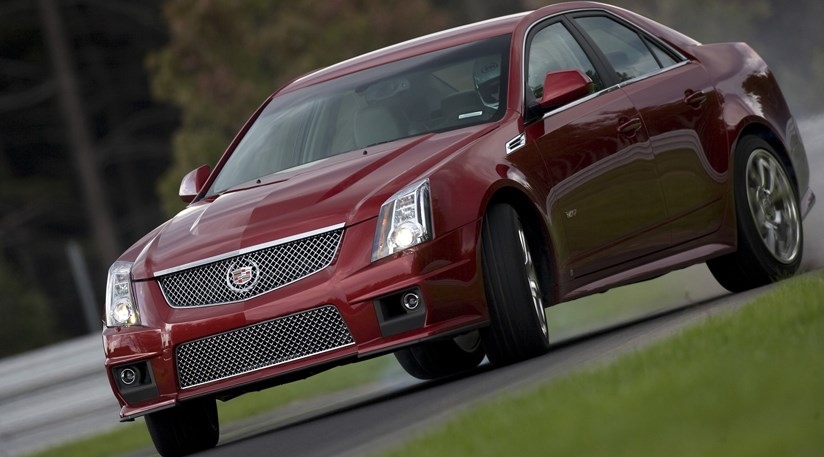 What We Liked
Excellent handling
Stylish exterior that aged well
Excellent build quality
Eager to compete against BMW and Mercedes' attempts at building performance cars in the 2000s, Cadillac unveiled the CTS-V, which caught the eye of many enthusiasts. Under the hood, it sported an overhead valve 6.0L V-8 LS2 engine, producing 400hp and 395 lb-ft of torque. Meanwhile, its six-speed manual Tremec T56 transmission drives power to the rear wheels, affording it a combination of good driving performance and handling.
Due to Cadillac's few models for this particular year, finding one will be a challenge. However, suppose you're lucky to land one at a good deal. In that case, you're going zero to 60 in about 5 seconds, blistering acceleration at any speed, and a sturdy suspension offers a relaxed, entertaining ride. You'll also find a good amount of spare parts to replace faulty bits or give it some modifications. Be mindful of the wheel hop on hard launches, though.
Review
Comfort
Features
Appearance
Performance
2010 Chrysler 300C SRT8 (425hp)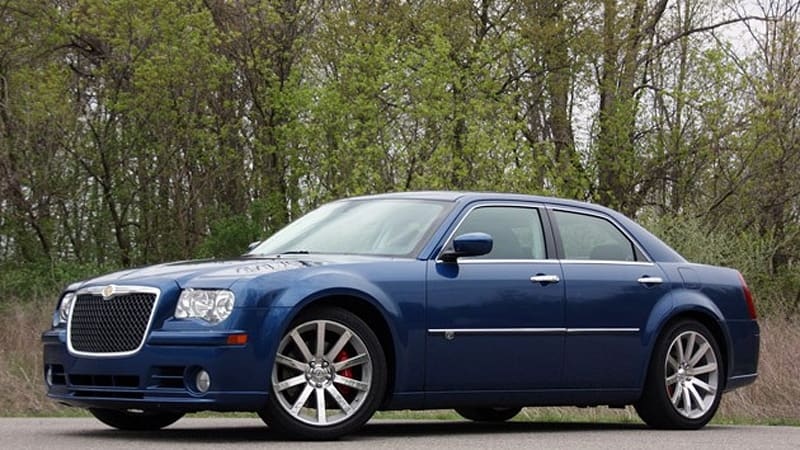 What We Liked
Strong engines
Classic aesthetics
Spacious interior
Some would call the Chrysler 300C SRT8 an "elegant brute," which might initially seem like an oxymoron. But when you behold the exquisite, refined beauty of this muscular 425hp roadster and take its potent 6.1-liter Hemi V-8 engine, delivering 420 lb-ft of torque, you'll be left speechless. "Elegant brute" is not a misnomer nor an insult. You'll hit its stride when it zooms from 0 to 60 in 4.7 seconds, while its superb handling and premium interior will almost keep you rooted in the seat forever.
You'll need to note that this mean machine is a hefty gas guzzler. Suppose you're willing to go the extra mile with this glorious hunk of speed and don't mind its less than stellar performance rating compared to its rivals. In that case, the Chrysler is a surefire treat in terms of a steady, confident ride and daring mobility in its sturdy frame.
Review
Comfort
Features
Appearance
Performance
2010 Jaguar XF Supercharged (470hp)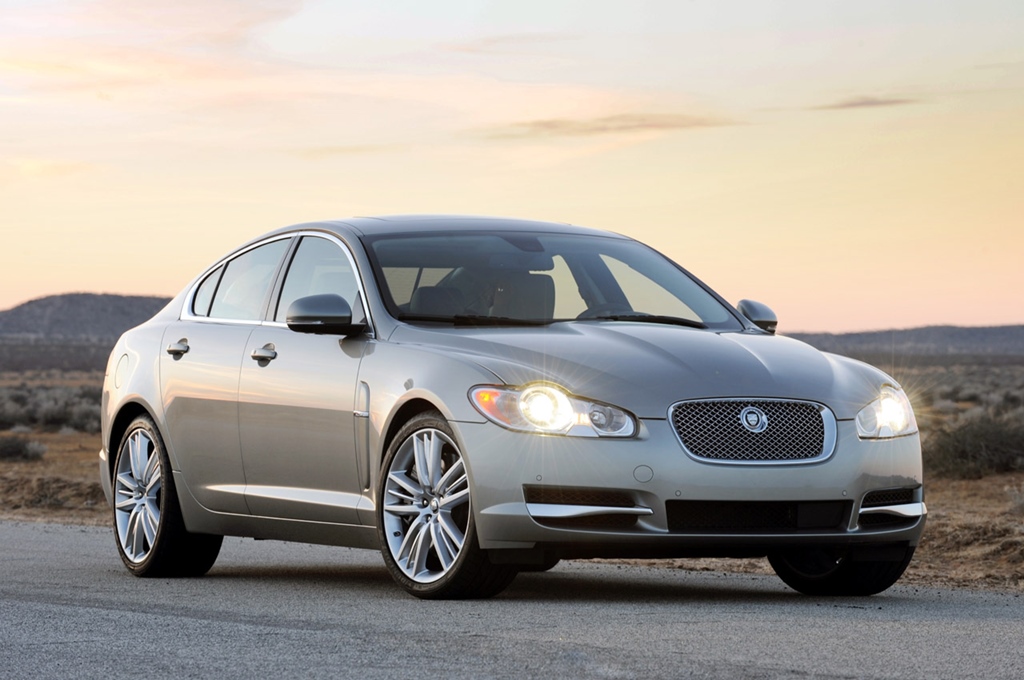 What We Liked
Timeless Jaguar styling
Smooth, lovely rides
Robust engine
What We Disliked
Rear visibility isn't great
470hp in a Jaguar is no joke. With Jaguar's XF lineup boasting four trims with various characteristics that cater to multiple types of drivers, it's only fitting to pick the XF Supercharged with its 470hp, 424 lb-ft torque 5.0-liter supercharged V8 (hence the car's designation). You'll get a lot of performance power and relatively decent fuel economy in the XF Supercharged. Expect a somewhat numb steering experience, but there's nothing shabby about the overall ride quality – good handling, excellent road grip, and a quiet cabin.
As stylish as it is sporty, the modest appearance of the XF Supercharged belies the whopping engine power it can deliver. Is it getting from 0 to 60 in under 5 seconds? Premium leather seats (which are admittedly a little underwhelming)? Decent features? A Jaguar for a reasonable price on the used market? We'll take it!
Review
Comfort
Features
Appearance
Performance
2010 Audi S6 (435hp)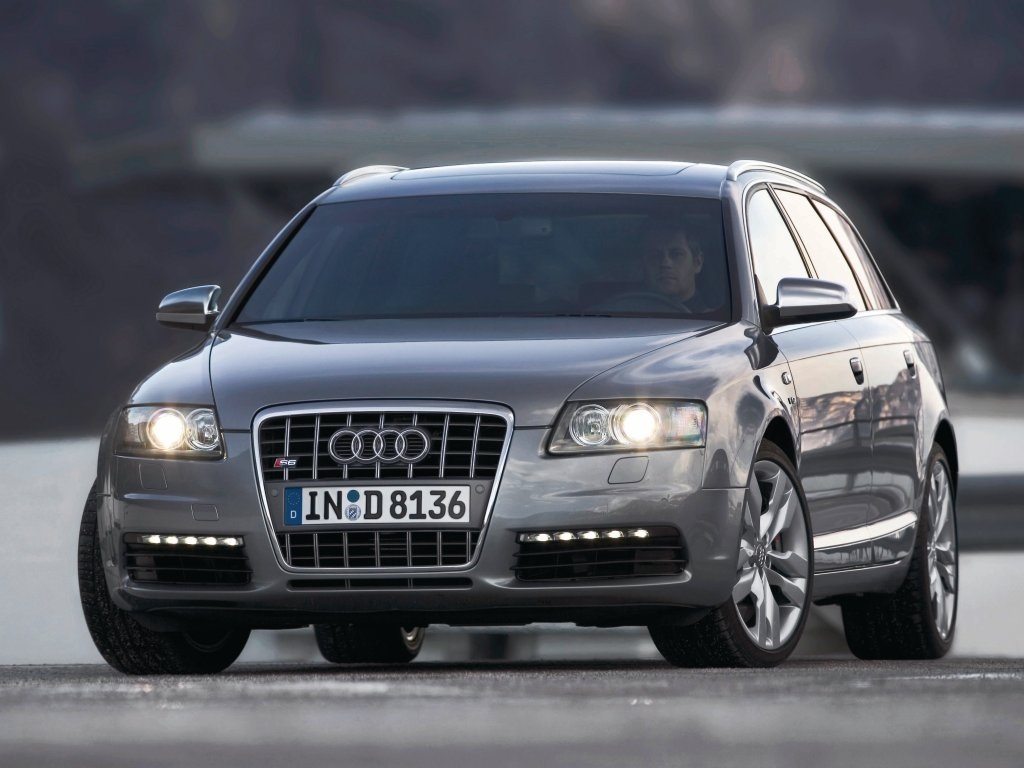 What We Liked
Thrilling engine
Standard all-wheel-drive
Bold appearance and design
What We Disliked
Sadly lackluster performance
Packing a 435hp, 5.2L V10 cranking out 398 lb-ft of torque and paired to a six-speed automatic transmission, the Audi S6 is a shocking thriller of a car. Who would've expected the Audi engineers to fit a Lamborghini Gallardo's engine in a premium sedan and call it a day? Unfortunately, the engine was tuned significantly, and ultimately it does lose out to contemporaries like the BMW M5 (65hp more than the S6). Nevertheless, it still packs a hefty punch with its engine performance, sports suspension for comfy long-distance drives, and very posh interior and creature comforts.
You might not be getting the most out of the S6, though. Despite its decent handling despite being rather nose-heavy, it can suffer from a stiff ride, nor is it as responsive as competitor models. However, you're still getting a high-performance sedan with a balanced grip on the road, lots of space to work with, and the excellent thrumming note of a V10 under the hood.
Review
Comfort
Features
Appearance
Performance
2008 Dodge Charger SRT8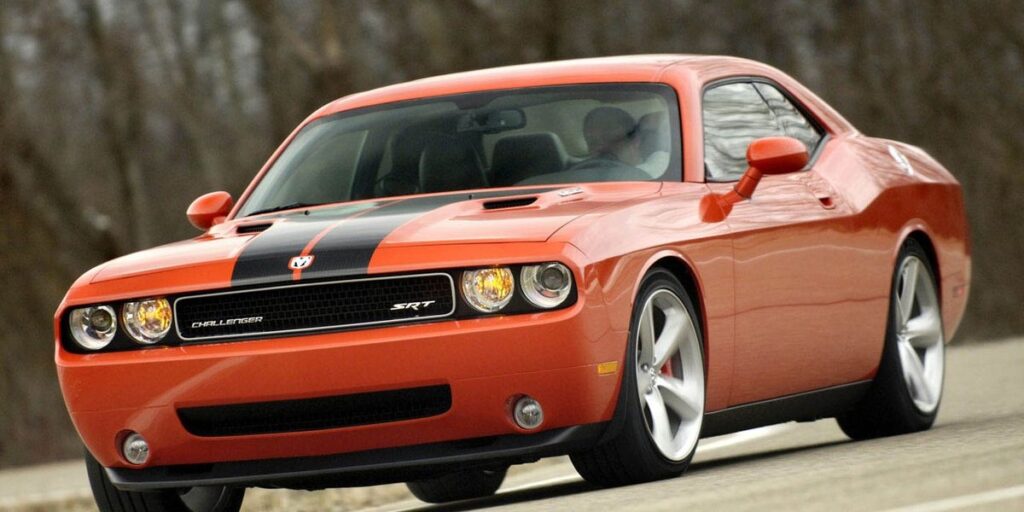 What We Liked
Great handling
Aggressive, strong performance
Spacious cabin
Dodge was keen to gain an edge over Ford in the muscle car category, and many see the high-performance Charger SRT8 as one of many endeavors that gave Ford a run for their money. It came with the 6.1L Hemi V8 that produced 425hp and 425 lb-ft of torque and could sprint from 0 to 60 in the low 5-second range. Being a four-door racer, it offers a surprisingly roomy cabin that can comfortably fit up to 5 adults, which previous models lacked. Moreover, the driving performance will win over any enthusiast who gets behind the wheel.
In terms of design choices, its exterior is still as bold and sharp as ever, but don't expect that to translate well inside. Additionally, it's also a beefy gas guzzler, so expect to make frequent trips to the gas station after taking this bad boy for a spin. Despite these issues, the Dodge Charger offers a most exciting ride when you put the pedal to the metal.
Review
Comfort
Features
Appearance
Performance
The Search Begins
Since most of these are older models, you'll need extensive research to find one at a reasonable price. Be sure to conduct a VIN check on any potential cars that might strike your fancy. Historical records of the car's prior use can help you make a better-informed decision. If everything seems sound, visit the dealership and give it a test drive to see how it performs. Be sure to also protect yourself from automotive fraud, such as possible odometer fraud. Get the car's vehicle history report and do some additional checking. If something seems too good to be true, it probably is!