Last Updated on July 24, 2023 by Calvyn Ee
Why are four-wheel drive vehicles so popular, really? For one, their configuration gives a vehicle greatly improved capabilities, such as better traction and grip on any terrain and more power distributed between all four wheels (hence the name). This, in turn, gives it its trademark off-roading prowess, which is why many four-wheel drive owners also praise their vehicle's impressive performance while on an adventure. Your mileage may vary, of course, but there's definitely a 4×4 out there that might meet your needs.
Are you looking for a 4×4 of your own? You might be in luck with this handy article on the best four-wheel drive SUV that money can buy. We've also covered the best off-road SUVs of 2023 in our previous article, so you can head there for more suggestions.
Our Criteria for this List
Reliability
A well-engineered 4×4 SUV will be not only durable but also long-lasting with good care. Our picks are based on sources such as JD Power and positive (and negative) consumer reviews from those who've driven these vehicles before.
Performance
Many 4×4 SUVs are impressive performers, with varying capabilities in handling, braking, and more. You won't be disappointed!
Appearance
Modern 4×4 SUVs mix modern aesthetics with strong looks to emphasize durability and utility.
Features
Whether it's a host of top-notch safety features, high-tech infotainment systems, or hefty cargo space, you'll definitely be spoiled for choice.
Our Picks of the Best 4×4 SUVs of 2023
2023 Ford Bronco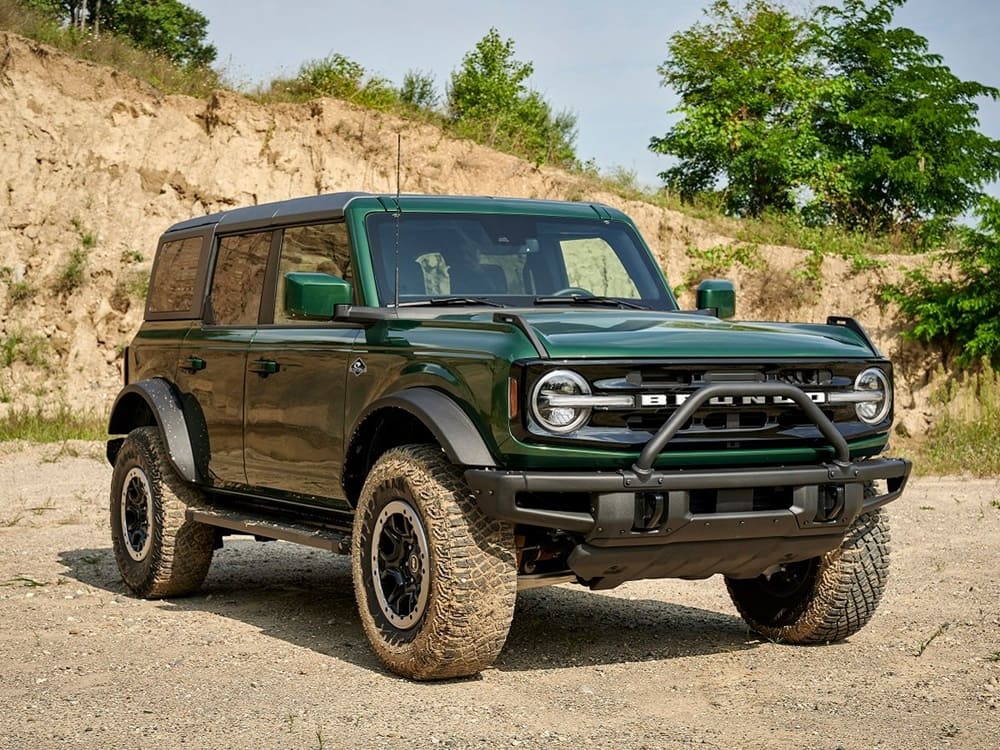 What We Liked
Balanced performance
Strong powertrains
Highly configurable
What We Disliked
Cabin doesn't eliminate noise
We've already featured the Ford Bronco in our previous article, so why are we covering it again? No, we're not being sponsored by Ford to say it's a very useful, jack-of-all-trades SUV. But the truth is, that's precisely what it is. With excellent mannerisms on- or off-road, the Bronco manages to strike a surprising balance without sacrificing any power from its potent powertrains. You can choose between the standard 2.3L turbo-4 delivering 275 hp and 315 lb-ft of torque, or the thrumming 2.7L twin-turbo V-6 that packs 315 hp and 410 lb-ft of torque; the V-6 delivers superb performance numbers at the cost of being a relatively inefficient engine. On top of the strong engines available, the Bronco handles like a well-trained stallion, despite the bumpy ride quality and the noise that gets into the cabin. However, the Bronco's precision with steering, formidable traction on any terrain, and general speed give it many points in its favor. The four-wheel drive standard is accessible to new drivers and familiar to off-road veterans, especially if it's in the right configuration.
Step inside to find comfortable seats and a clean, utilitarian interior. There's enough legroom for rear passengers so they can relax comfortably. Even with the truck-like suspension, the front and rear seats are well-padded, making the longest drives pleasant. With the option for either the two- or four-door, you can snugly fit four (five in the four-door) passengers. We recommend the four-door for how it fully uses every bit of interior space. It also helps that the controls are all nicely arranged, making it easy to adjust them to your liking. Ford's infotainment system is also excellent, but the stereo speakers will have difficulty filtering out the noise that leaks in. Storage is pretty decent, with 35.6 cubic feet at your disposal, while towing goes up to 3,500 lbs, just enough for most simple towing requirements – mobile homes might not necessarily be a good fit. Ford is also generous with its safety features, parking sensors, hill descent control, and more; they're not necessarily limited to off-roading use. For us, the Bronco is a very good choice for anyone looking for a decently priced 4×4 SUV. Its solid offerings make it competitive against even the more expensive models sold by various automakers.
Review
Reliability
Performance
Appearance
Features
2023 Chevrolet Tahoe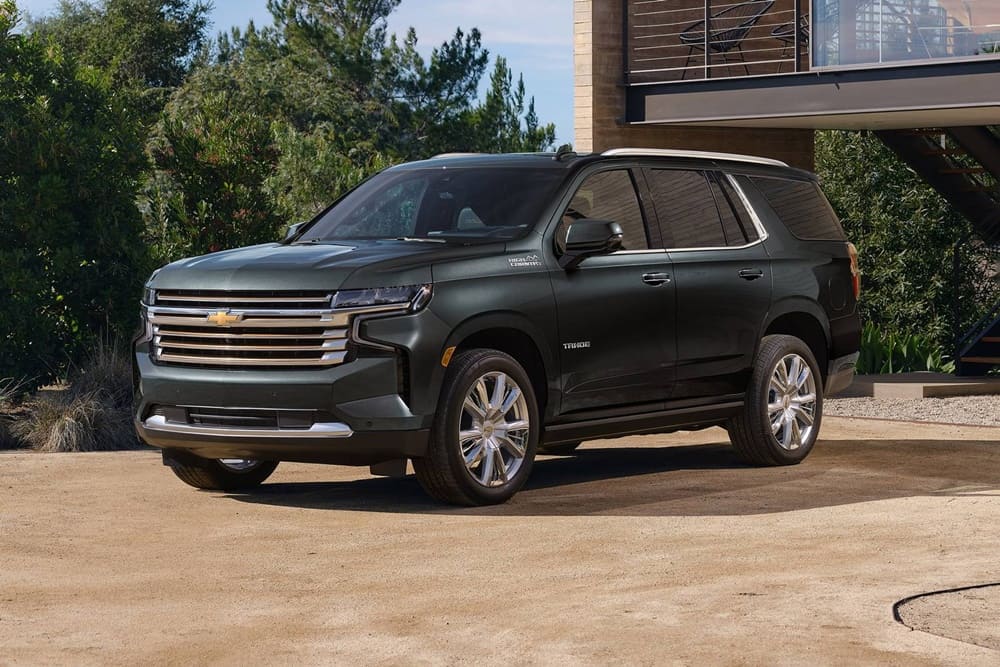 What We Liked
Decent performance
4×4 available (at a cost)
Plentiful interior room
What We Disliked
Some odd design choices inside
The large Chevrolet Tahoe is what you might pick for when you need the extra space it provides. But don't let its size fool you: you can pick from the 3.0L inline-6 turbodiesel that produces 277hp and 460 lb-ft of torque; a 5.3L V-8 packing 355hp and 383 lb-ft of torque; or the beefier 6.2L V-8 that puts out 420hp and 460 lb-ft of torque (except for the base LS and LT trims). The bigger V-8 easily takes the Tahoe from 0 to 60 in about 7.7 seconds, while the independent rear suspension and optional magnetic ride control (Chevy's own adaptive dampers) help the Tahoe feel more planted when taking corners, providing a comfier, though slightly firm, ride quality. It's an upgrade from the prior model, as it can absorb most bumps on almost any surface. Its handling characteristics are finely tuned, and you can shift gears smoothly, but the steering can sometimes feel slightly vague. Additionally, the Tahoe's immense size can make some maneuvering moments seem quite daunting. If you want something built for off-roading, the pricier Z71 trim is designed specifically for that task.
The Tahoe's biggest strength is its massive interior. Cabin space has a great amount of legroom for all three rows – the third row, cramped in most SUVs, boasts a legroom of 34.9 inches! Moreover, the boot can store up to 25.5 cubic feet of stuff with no issue; it grows to a whopping 122.9 cubic feet once you fold the rear seats. It does lack some small item storage that most SUVs provide, but that's made up for with larger door pockets. Sadly, those used to placing stuff in the center console will be disappointed, as it's not particularly big. Thankfully, with the right gear selected, you can have your Tahoe tow up to 8,000 lbs with ease; it will still cost you if you opt for certain trims, unfortunately. The touchscreen is easy to use, and the Tahoe packs tech very much in line with what rivals offer. On safety, while it has the usual suite of driver assist tech, some of these features seem inconsistent and sometimes hamper the overall ride quality. The lack of adaptive cruise control may also put off some buyers. If you can look past these gripes (and the accumulating costs from extra goodies), the Tahoe might just be what you need for a comfy, roomy drive.
Review
Reliability
Performance
Appearance
Features
2023 Land Rover Range Rover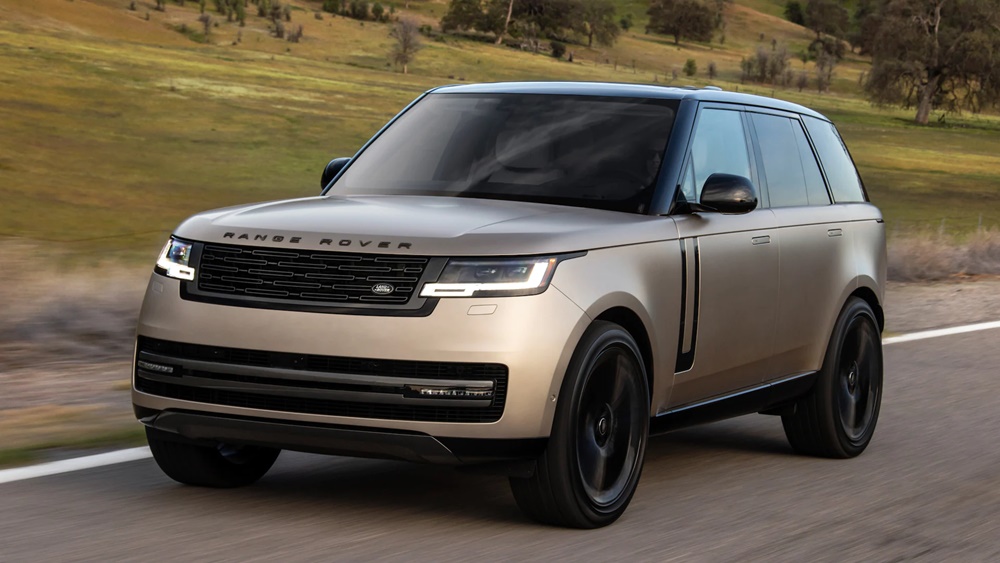 What We Liked
Smooth ride
Posh inside and out
Excellent safety tech
Looking for something luxurious with an equally premium price? Land Rover's Range Rover might be something that tickles your fancy. With the base model going for at least $95k, regular drivers may be hard-pressed to convince themselves to get one. Having said that, the Range Rover presents itself as a regal road runner with the heart of an adventurer. For powertrains, you can choose the turbocharged inline-six with a 48-volt hybrid system, delivering about 395hp; or opt for the mighty 523hp twin-turbo 4.4L V-8 that can shoot from 0 to 60 in just 6.1 seconds. Whatever you choose, your Range Rover still offers an immensely satisfying ride from start to finish. A lot of clever engineering has gone into its design to allow it a sublime drive for any kind of driver, without neglecting passenger comfort, whether on pavement or breezing through dirt paths. A few drive options help you to navigate the roads better, while a complex suspension system gives it its characteristic smooth "flow" on the move.
The lavish interior is its other focal point. Whether you prefer the short-wheelbase version or the longer option, comfort is always a priority. Legroom is never diminished in even the short-wheelbase Range Rover (headroom might be a different story for some), and the seats and cushions are very comfortable, helped by the smooth ride the vehicle can deliver. Drivers can opt for optional 24-way power-adjustable front seats to maximize their comfort while behind the wheel. Meanwhile, cargo space is a modest 31.5 cubic feet, which you can take up to 75 cubic feet with the long-wheelbase Range Rover once you fold the rear seats. Depending on your choice of configurations, the Range Rover can also tow up to 8,200 lbs without breaking a figurative sweat. Lots of safety tech is standard in all trims, which helps add to this magnificent package. Just be aware that if you want additional creature comforts, you'd have to fork out a sizeable sum to get them. If you've got the budget for it, we'd definitely recommend the Range Rover for its luxuriant qualities and impressive driving characteristics.
Review
Reliability
Performance
Appearance
Features
2023 Mercedes-Benz GLS-class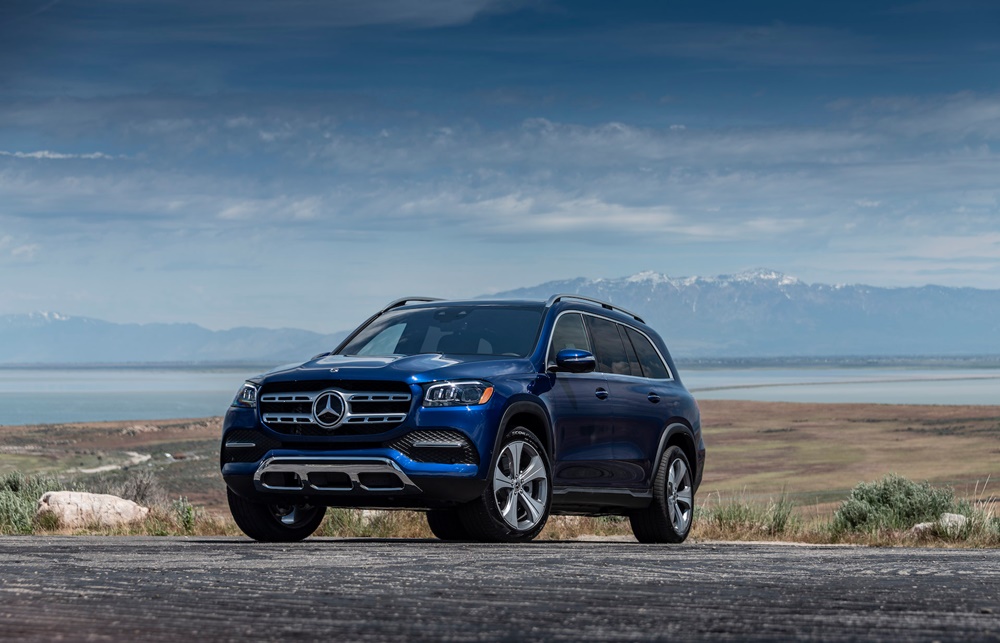 What We Liked
Packed with tech
Potent performance
Mercedes-Benz quality
Just a little more affordable than any Land Rover model, the Mercedes-Benz GLS-class is perfect for those looking for luxury at a less-than-impractical price point. You can pick from two different models with different engines: the GLS450 offers a turbocharged 3.0L inline-six with a mild hybrid system, while the limited edition GLS580 has a strong twin-turbocharged 4.0L V-8 that delivers 483hp. Its overall performance definitely rates well, with excellent braking from speed, great acceleration, fairly stable steering and handling, and a magnificently comfortable ride that's minimally bothered by uneven terrain. Suppose you cash out for the optional E-Active Body Control system. In that case, you'll get a forward-facing camera that looks out for bumps or unevenness, then dynamically adjusts the suspension to smooth out the imperfections. Even without that system, the GLS-class still scores high marks for its balanced, even ride quality. You'll only have to deal with an inconsistent 9-speed automatic transmission and not-so-great off-road capability despite being a four-wheel drive.
Mercedes-Benz has always been equated to classiness, so the interior is just that. Faux leather seats feel like the real deal, but you can always pay for actual leather seats. Front passengers and drivers can get the optional massagers to add even more exquisite comfort on particularly lengthy journeys and top it off with heated and ventilated seats. On the other hand, rear passengers get a good amount of room to lounge in, and even the third row can adequately fit one medium-sized adult (or two small kids) with a little adjustment. Cargo space is rather small, though, at 17 cubic feet, but folding the rear seat rows can net you up to 85 cubic feet. The control layout is unintrusive and easy to reach, but small text means that new drivers sometimes must take their eyes off the road to know which is which. Having said that, though, Mercedes-Benz is no slouch with its tech offerings: the infotainment and navigation systems are absolutely fantastic to use once you get used to them, while an augmented reality overlay and turn-by-turn directions (to name a few) make it so much easier to get around instead of relying on your smartphone. Safety tech sees automatic emergency braking as standard, while additional ones are available in the optional Driver Assistance Package Plus, which costs nearly $2k. Beyond the high price, the GLS-class is worth every penny for all its valuable tech additions, powerful performance, and Mercedes-Benz quality in every nook and cranny of the vehicle.
Review
Reliability
Performance
Appearance
Features
Some Helpful Pointers
It might be a little confusing to tell all-wheel drive (AWD) apart from four-wheel drive (4WD), especially since the distinctions between the two have all but blurred with how technology advances. To put it simply, 4WD is usually implemented in trucks and SUVs engineered to go off-road, while AWD is usually found on everything else and isn't meant to be super outdoorsy. Even so, there are cases where a 4WD isn't really meant for off-roading purposes, like in the case of the GLS-class. Vehicles like the GLS-class exist, whereby they're built as deluxe city/town drivers with some light outdoor driving ability, unlike the Range Rover. Still, don't expect one to survive a one-day off-road trip; you'd be better off with the Bronco or the other two options (or even something that's a little bigger).
If you're looking for more affordable options, you could always consider a previous year's model on the used market. Before you do that, you might want to arm yourself with some additional knowledge to prevent yourself from falling into various automotive scams. The best deal someone offers might not necessarily be genuine, so it pays to be prepared. With that in mind, consider obtaining a vehicle history report to provide you with information on a particular vehicle ahead of time. Maybe it was declared a total loss due to a severe accident, or maybe it uses a cloned VIN. Protecting yourself from financial loss and a lot of stress should always be a priority when buying a car, so make sure you do your homework to be aware of the signs of a scam.