Last Updated on July 24, 2023 by Calvyn Ee
Many things go into the construction of a fuel-efficient vehicle. It isn't solely the optimized powertrain that makes a car fuel efficient: you've also got to prioritize the construction of the chassis, the transmission, and various advanced technologies that help push the car's capabilities further without turning it into a gas-guzzling machine.
These cars aren't just for drivers who want to save a little extra at the pump. Thanks to numerous advancements over the years, newer fuel-efficient cars can be just as fun to drive as any standard internal combustion engine (ICE) vehicle. Here's our list of the most fuel-efficient cars money can buy, giving you a good balance of fuel savings and performance.
Our Grading Criteria
Fuel Economy
Fuel efficiency is measured in miles per gallon, or mpg for short. The higher the car's mpg rating, the better its fuel efficiency. Mpg ratings can be inconsistent due to various factors, so getting an accurate reading is challenging. The U.S. Environmental Protection Agency (EPA) handles the certification of all mpg ratings, so they will run a set of standardized tests to determine the official mpg rating of a car.
You can find the mpg ratings of various cars on the market via this site.
Performance
Fuel-efficient cars can still provide great performance and handling that are suitable for various types of drivers.
Appearance
Newer cars are sporting trendy, curvy looks, a far cry from the boxy days of yore.
Features
Many cars will have many useful standard features any driver would want, from driver assist aids to onboard navigation and more.
Presenting the Most Fuel-Efficient Cars to Take You Further
2023 Nissan Versa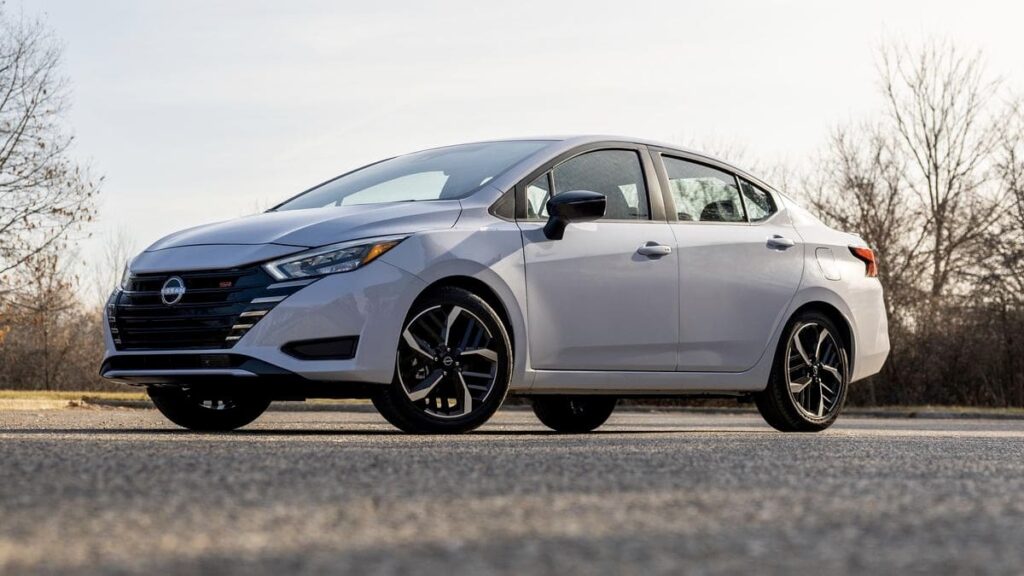 What We Liked
Good fuel efficiency
Affordable
Decent quality
Ratings based on the 2023 Nissan Versa, 1.6L Automatic(CVT)
City: 32 mpg
Highway: 40 mpg
Combined: 35 mpg
The Nissan Versa is one of the most affordable sedans you can get today, with its MSRP starting from $16,925 for the base model. This subcompact car sports a 1.6-liter inline-4 that's decent for your daily commutes but can be a little underpowered for highway driving. Still, if that's a non-issue, the Versa is a decent pick for drivers who don't really need plenty of excitement in their rides. The interior is comfortable, and a decent amount of techs are included, especially key safety systems such as automatic emergency braking and lane-departure warnings. However, storage isn't one of its strong points: trunk space is a decent 15 cubic feet, but cabin cubbies and storage are minimal. Fuel economy earns the Versa another point, saving you approximately $1,500 in annual fuel costs.
Review
Fuel Economy
Performance
Appearance
Features
2023 Honda Civic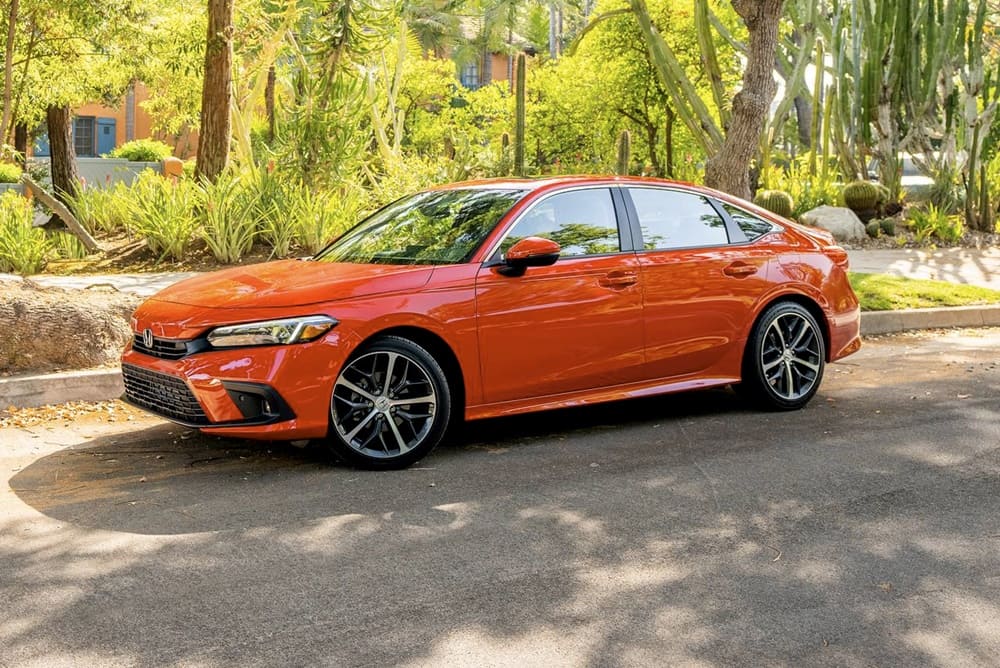 What We Liked
Great fuel efficiency
Good handling
Quality assured
Ratings based on the 2023 Honda Civic, 1.5L Automatic
City: 33 mpg
Highway: 42 mpg
Combined: 36 mpg
It should be no surprise that the likes of Honda make the list. The Civic mounts an all-new turbocharged 1.5-liter four-cylinder that makes 180hp, compared to the base 2.0-liter four-cylinder engine that only makes 158hp. The lack of a manual transmission may be a tragedy to some, but the standard CVT does a good job of smoothly shifting gears. The Civic wins big in terms of performance, though, and while it may not be as speedy as some other cars, it nonetheless offers strong all-around handling and braking. The new design, thanks to the facelift Honda gave it in 2022, also keeps it looking stylish. The interior space is generous and comfy enough to fit four, while the cargo space has 14.8 cubic feet to work with. Don't forget the plentiful driving aids that come standard with it: automated emergency braking with pedestrian detection and adaptive cruise control, to name a few. Given Honda's great reputation for its long-term reliability, a Civic is a great long-term investment to have on your side.
Review
Fuel Economy
Performance
Appearance
Features
2023 Toyota RAV4 Hybrid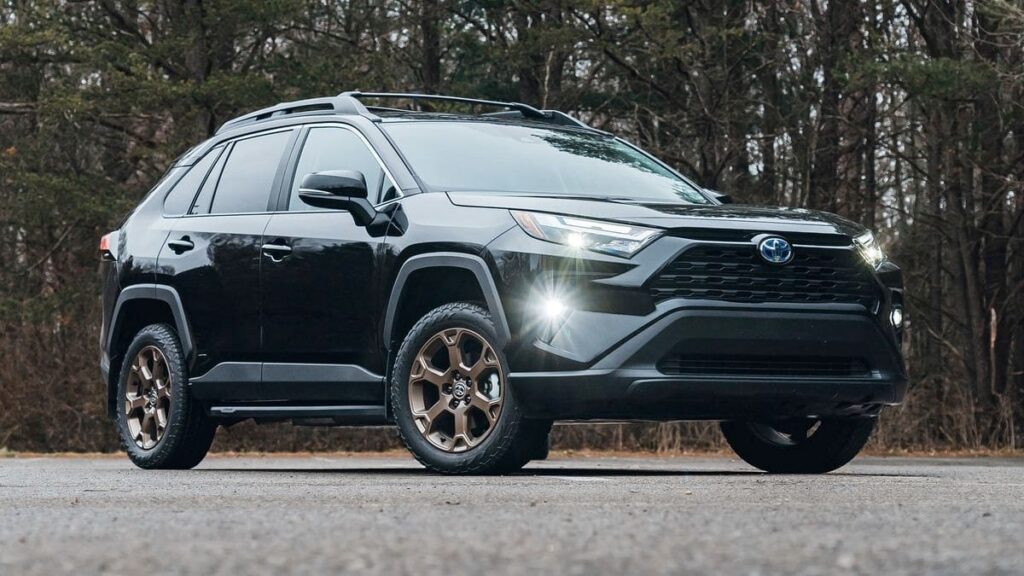 What We Liked
Strong fuel efficiency
A good amount of room
Confident handling
What We Disliked
The base engine is average
Ratings based on the 2023 Toyota RAV4 Hybrid, 2.5L Automatic
City: 41 mpg
Highway: 38 mpg
Combined: 40 mpg
The RAV4 Hybrid is a great choice for a fuel-efficient compact SUV that still provides sufficient space for 5 people and enough cargo room for a long trip across states. Even with the battery pack paired with the 2.5-liter four-cylinder engine, you can still get 37.5 cubic feet of cargo space: it's the same as the non-hybrid RAV4. The SUV is a good vehicle, with plenty of speed to help it overtake on highways while offering great maneuverability and agility even when taking corners. Passengers in the front and rear can ride comfortably, even when the RAV4 Hybrid goes over road imperfections. The cabin is also roomy enough to make long trips much more bearable. As with Honda, Toyota is also no slouch in the safety department: you'll find the RAV4 Hybrid equipped with standard automatic emergency braking, active lane control, automatic high-beam headlights, and even adaptive cruise control. It's everything you'll need for a car with plenty of utility and isn't an expensive pickup truck.
Review
Fuel Economy
Performance
Appearance
Features
2023 Hyundai Sonata Hybrid Blue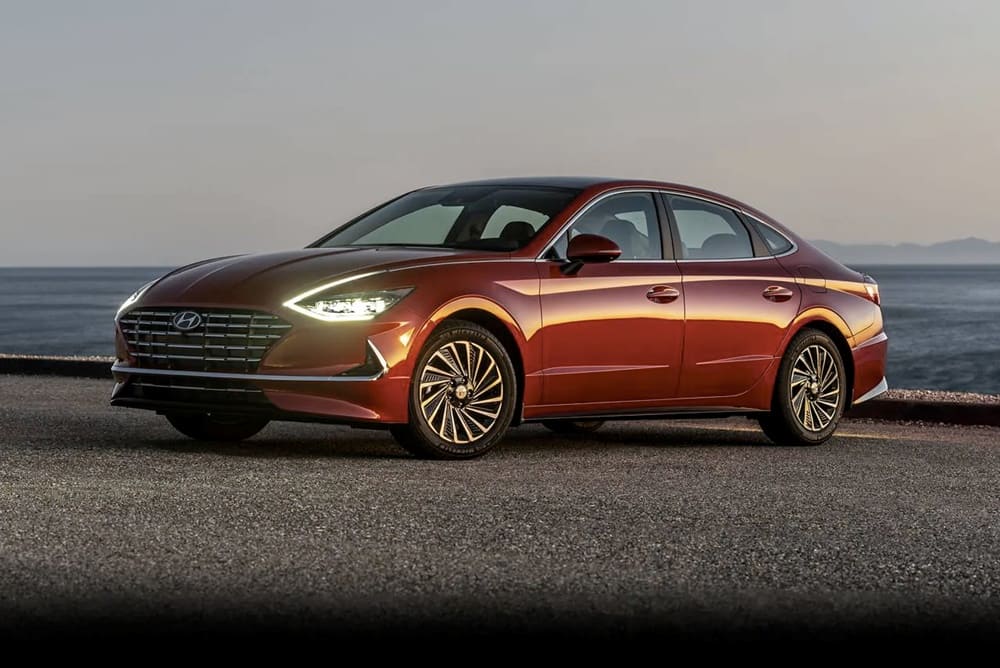 What We Liked
Great fuel efficiency
Impressive cargo space
Fairly low price tag
Ratings based on the 2023 Hyundai Sonata Hybrid Blue, 2.0L Automatic(CVT)
City: 53 mpg
Highway: 54 mpg
Combined: 53 mpg
The Sonata is a bold-looking sedan with its aggressive front grille styling, but underneath that exterior lies a frugal machine that offers impressive fuel economy. The hybrid powertrain consists of a turbo 2.0-liter four-cylinder with an electric motor and a big battery pack that makes 192hp in total. It's not as fast as the non-hybrid Sonatas, but it still has the same handling dynamics that make it so fun to drive. Seats are well-padded, despite being a little stiff in places, while rear passengers also get a good amount of legroom to stretch out. There's also a good deal of internal storage to use, thanks to the Sonata's overall length, and all this space is really put to good use. Meanwhile, cargo space is pretty standard with its 16 cubic feet of space. Tech is also another area where the Sonata shines, with a great infotainment system and a host of standard safety features, including automatic emergency braking, adaptive cruise control, blind-spot monitors, and active lane control. You can also opt for a surround-view camera system if you so choose.
Review
Fuel Economy
Performance
Appearance
Features
2023 Kia Niro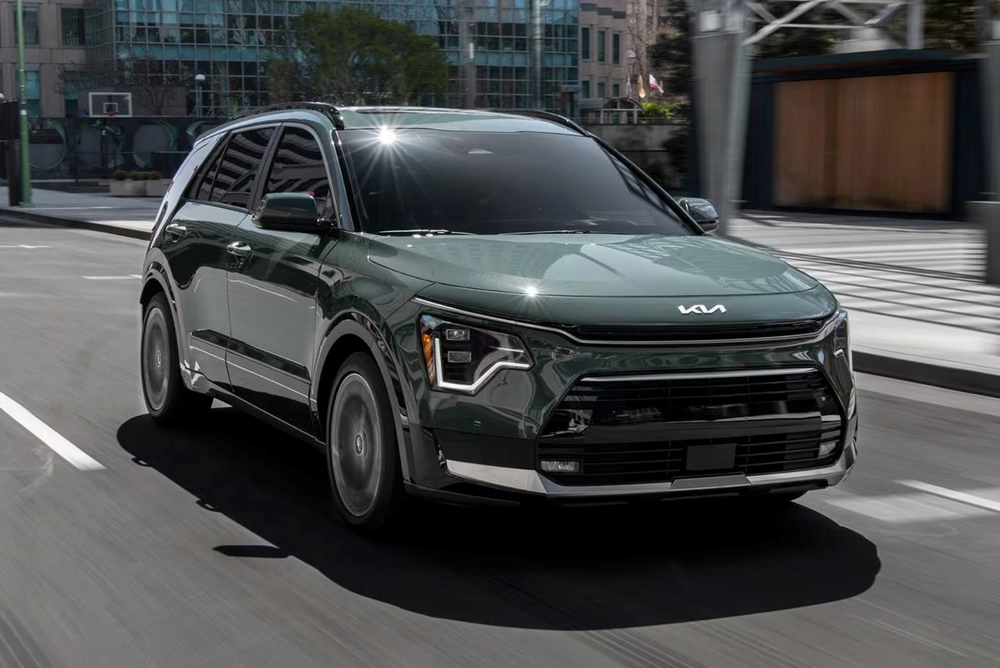 What We Liked
Great fuel efficiency
Impressive cargo space
Good ride quality
Ratings based on the 2023 Kia Niro FE, 1.6L Automatic(CVT)
City: 53 mpg
Highway: 54 mpg
Combined: 53 mpg
An affordable compact crossover with impressive fuel economy, the Niro packs a 1.6-liter inline-4 and 32kW electric motor powertrain that is high on fuel savings while offering a smooth, quiet ride from start to finish. In terms of performance, the Niro can sometimes feel poky, especially on highways, but it manages to proffer decent handling traits. The engine can also get noisy under heavy throttle; you'll hear it from the cabin. Aside from these problems, the Niro does surprise with its refined ride quality. The three available drive modes also help add some interesting twists to how you drive it. On the inside, the Niro is full of personality, with a clean control layout, relatively cushy seats, and decent amounts of legroom in the rear. Cargo space is a sizeable 22.8 cubic feet that can even accommodate bulkier items. As for safety, you get standard automatic emergency braking with pedestrian detection, active lane control, and blind-spot monitors, among others. For its price point, the Niro remains a good choice for budget-conscious buyers looking for extra utility; if you have a bigger budget, the plug-in electric version might be worth your while.
Review
Fuel Economy
Performance
Appearance
Features
Getting the Most Out of Your Car
Even once you own a fuel-efficient vehicle of your own, there's more to it than just owning it and driving it around. You'll need to know some useful tips to help you get more value from your daily car use and save more in the long term. Things you can do include:
Maintain optimum tire pressure
Keep at a steady speed when driving
Remove heavy items from the car (unless you need to move them elsewhere)
Don't leave the engine idle for too long
Use cruise control where you can
Check your vehicle's condition from time to time
Looking to own a secondhand car that's good on gas mileage? Make sure you don't go off on your car-buying journey unprepared. Get a vehicle history report of the car you're eyeing so you can have all the relevant information you need to know. Given that many people have inexplicably fallen to various auto scams, you need to safeguard yourself (or even someone you know) with all the necessary details of a car. For all you know, you might discover that the seller was trying to get rid of a lemon by selling it to you!