Last Updated on July 6, 2022 by Calvyn Ee
You might have an idea of the car you'd like to get your hands on; you've done your homework and even visited a few dealerships to look around and consider your options. You might already have identified a couple of cars as the car you're getting. The biggest question is: "Am I getting my money's worth out of my purchase?"
The potential of vehicle fraud is still a valid cause of concern when buying a used car. You don't want to be caught with your figurative pants down, whether it might be due to odometer tampering or non-disclosure of specific damage to the vehicle. You can take legal action against a fraudster if need be, but wouldn't it be better to protect yourself from the possibility of vehicle fraud?
The best thing you can do in such a worrying situation is getting a vehicle history report. You might now wonder, "Wait, what is a vehicle history report?" or, "Is it a historical document of a particular car manufacturer or the model I'm looking at?" Well, maybe not the latter, but don't fret; this guide will tell you everything you need to know!
So What is a Vehicle History Report?
Simply put, a vehicle history report details a used car's records, similar to how a report card tracks your progress over time. The report gives you a detailed look at a car's history, from damage due to road accidents to salvaged titles. With the vehicle history report, you'll be able to know everything that needs to be known about the vehicle you're looking at. All you need is the vehicle's 17-digit VIN or its registration card and insurance documents.
Where Can I Get a Vehicle History Report?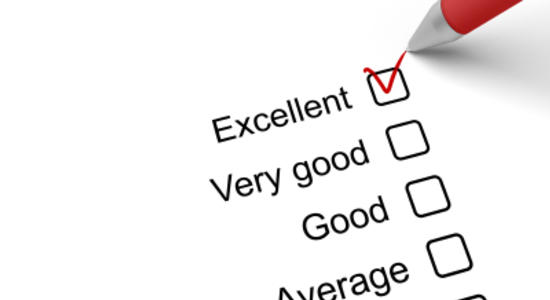 You can get one for free from the vehicle seller, as they may usually have subscriptions to vehicle history report providers and will happily give a copy to prospective buyers as reassurance. One red flag you should be cautious about is if the dealer doesn't provide any or refuses to give you a copy. Similarly, they might give you a copy, but after some scrutiny, you might find they've only given you an outdated report.
You can even perform a VIN check using our free VIN check service. Alternatively, you can also check the National Insurance Crime Bureau or the National Highway Transportation Safety Administration's databases. However, their reports don't give a complete picture of the car's status. Meanwhile, the National Motor Vehicle Title Information System (NMVTIS) includes a list of third-party companies which provide history reports on its website, ranging from free to $10 or more.
You could also acquire a vehicle history report from either Carfax or AutoCheck. These will cost more than a report compared to other providers, but Carfax and AutoCheck provide detailed historical reports of the car.
What's in a Vehicle History Report?
Many essential details can be found in the vehicle history report, allowing you to choose a car that meets your requirements while avoiding the possibility of being cheated on your purchase. Some of the details you'll find include:
Title history: How the vehicle was used – e.g., if it was used for commercial or personal purposes; other titles may also apply, such as salvage titles or liens.
Vehicle ownership: See all the previous owners of the vehicle, as well as the location(s) where the car was purchased.
Accident records: Lists any records of the vehicle's involvement in any motor accidents before it was listed for sale. Data on motor accidents involving the car may be gathered from various sources, including state DMVs, insurance companies, automobile repair shops, and law enforcement agencies. Consider having an independent mechanic conduct a thorough vehicle inspection to ensure it has no other problems.
Flood damage: Floods can damage various internal components of a car, such as its brakes. We recommend that you avoid buying flood-damaged vehicles as various mechanical or technical issues can jeopardize your vehicle and your safety while on the road.
Salvage history: A car with a salvage title was considered a total loss by an insurance company (due to an accident or theft). In most cases, the vehicle is later rebuilt to a working state and put up for sale. Be mindful that salvaged cars may need extensive repairs down the road and should be avoided, so you don't spend way more money on maintaining the said vehicle.
Odometer readings: Provides the current mileage of the car. Resellers or dealerships can tamper with odometer readings to make it seem like it hasn't been driven so often, a move considered a felony in the United States.
"Lemon law" label: Most states institute a lemon law protecting people from buying a faulty car. While it isn't illegal to sell lemon status cars, their lemon status must be disclosed to all potential buyers.
Manufacturer recalls: Some cars may be recalled by the manufacturer due to faulty factory components. If an open recall request still exists in the report, you may want to look elsewhere for a car.
Maintenance history: How often the car has had to go for maintenance. This enables you to plan ahead for the occasional oil change or tune-up, ensuring the vehicle continues to run smoothly.Liens: A lien gives a creditor authority to repossess a vehicle if the lender defaults on the loan. If a car still has a lien attached to it, it's best to look elsewhere, as there is the possibility that the offer is a scam.
What's Not in a Vehicle History Report?
While most vehicle history reports will provide the latest information on a particular vehicle, they might not tell you everything. For instance, there may have been other events after you received the vehicle history report; the car might've been in another accident, for example, and underwent significant repairs before the dealer acquired the car. If an event was reported, it might still take a long while before the report is updated with this information. Vehicle history report providers do their very best to keep the information constantly updated, but even they can miss some things from time to time.
Is It That Important?
If you want to make an intelligent decision before buying a used vehicle, you'll want to get a vehicle history report. Of course, a report alone isn't sufficient to give you a complete picture of the vehicle's actual state. Be sure to have a professional vehicle inspection done for the car you're considering, and if it seems alright, take it out for a spin and see how it handles. You can also negotiate a better deal with your information; not all negative information should be a deal-breaker.