Last Updated on August 14, 2023 by Calvyn Ee
Key Points
Car sales continue to perform well in June as consumer sentiment also improves
Inventory levels are improving, but average transaction prices are still on the high side, especially for luxury vehicles
EVs saw a significant leap in sales in the first half of the year, and this trend is set to continue well into the end of 2023
---
The automotive industry has seen further improvements since May's positive performance. June saw a 19.9 percent increase in light vehicle sales year-over-year, reaching a seasonally adjusted annualized rate (SAAR) of 15.7mm. This was slightly higher than estimates of between 15.4 to 15.6mm but marks a significant increase since May 2021. Again, these are still below trend but are nonetheless encouraging signs that the auto industry is starting to experience positive growth once more.
Light trucks continue to lead among all automotive segments, especially crossovers.
While encouraging as a whole, most of the strength in June sales was again due to strong sales growth into fleets. Combined fleet sales have seen tremendous growth year-over-year: rental fleet sales were up 85.4 percent year-over-year, government fleet sales increased 40.9 percent, while commercial fleets went up 14.6 percent.
Total inventory at the end of June saw another hike of 91,000 units, reaching approximately 1.91mm units; inventories have since increased by 56 percent year-over-year – a relatively surprising increase. Days' supply (DS) is currently at 40DS, just up by one day month-over-month.
However, average transaction prices (ATPs) are still going up. According to Kelley Blue Book, ATPs for new vehicles have increased by 1.6 percent compared to a year ago; it now stands at $48,808 in June compared to May's $48,658. Compared to the beginning of 2023, however, this reflects a reduction of 1.7 percent – equal to $865 – which is the highest drop in a six-month period in the past decade.
"…Now, as inventory has been consistently building and supply and demand are finding a balance, the price gains seem to be well under control. In fact, average transaction prices are down from the start of the year. That's good news for shoppers."

Michelle Krebs, Cox Automotive executive analyst
Meanwhile, Cox Automotive notes that the average incentive spending from manufacturers increased 5.2 percent to $2,048 – an 85 percent increase compared to the previous year. Incentives as "a percentage of average transaction price" went up to 4.2 percent, the highest it's been since October 2021.
Luxury vehicles are still expensive, despite prices dropping more than 2 percent year-over-year. The average luxury buyer spent $63,977 in June, an increase of $305 from May. Even so, the luxury share of the US auto market went up 18.8 percent last month, compared to 18.4 percent in May.
Brighter Days Ahead?
As previously reported, the mixed sentiment we've seen happening in the economy isn't going away just yet. Despite some weakening in some segments, consumer spending is still in a good place, as there's still strength in spending on travel, health care, and services. Overall, consumer spending in mid-June went up 11 percent year-over-year. Spending on vehicles – which includes spending on parts and services – also saw an increase of 10 percent.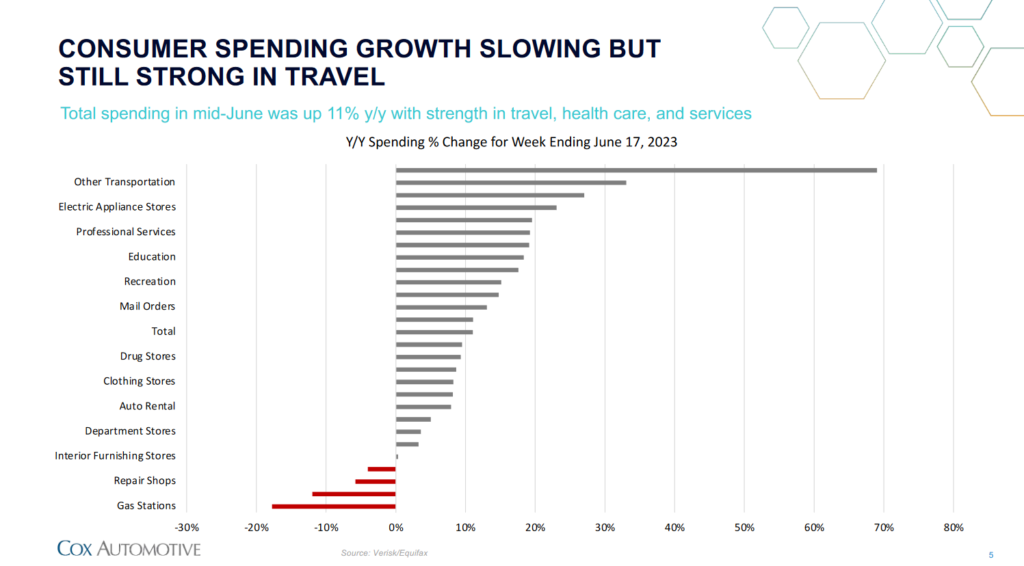 Consumer sentiment saw surprising improvements now that recession anxieties have calmed down to an extent. The University of Michigan's Survey of Consumers found that sentiment rose 9 percent in June, with the index currently at 64.4 points (an 8.8 percent change month-over-month). Moreover, their year-ahead economic outlook "soared 28 percent over last month," while future expectations rose 11 percent.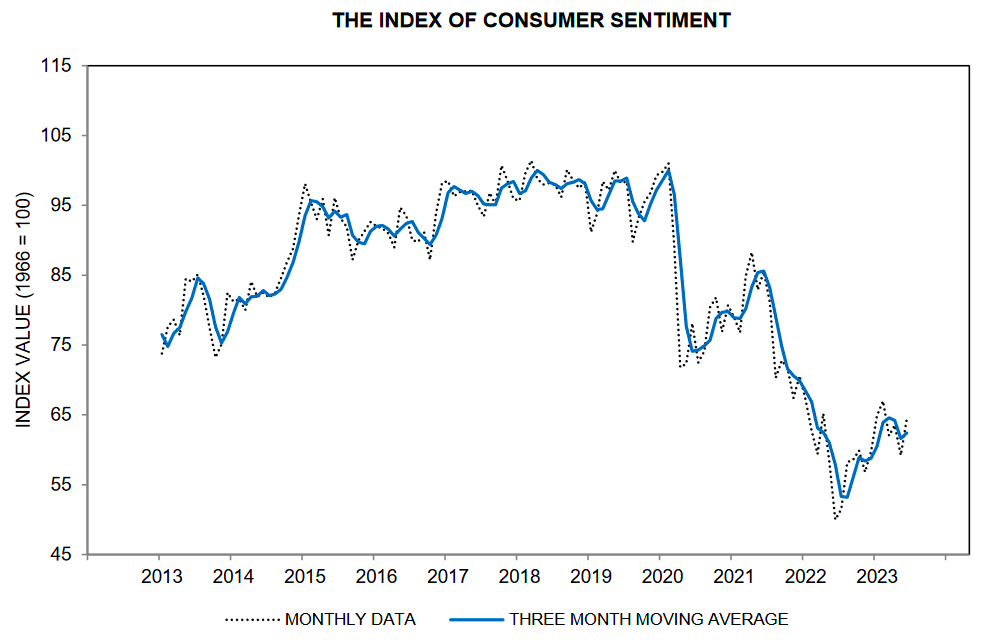 "Overall, this striking upswing reflects a recovery in attitudes generated by the early-month resolution of the debt ceiling crisis, along with more positive feelings over softening inflation."

Joanne Hsu, Surveys of Consumers director
Auto credit accessibility also improved in June after reaching a historic two-year low back in May. However, credit access is still tighter than a year ago. Even as auto loan rates in June were more attractive than in prior months, auto loan access is still adversely affected by "declines in the approval rate, subprime share, and negative equity share."
With incomes still high and the unemployment rate still at historic lows (currently at 3.6 percent in June, compared to May's 3.7 percent), we believe that consumer spending on cars will continue to drive positive gains through the rest of the year. However, the likelihood of another rate hike by the Federal Reserve could undo all these gains as it continues to try and keep inflation low.
EV Sales Breakthrough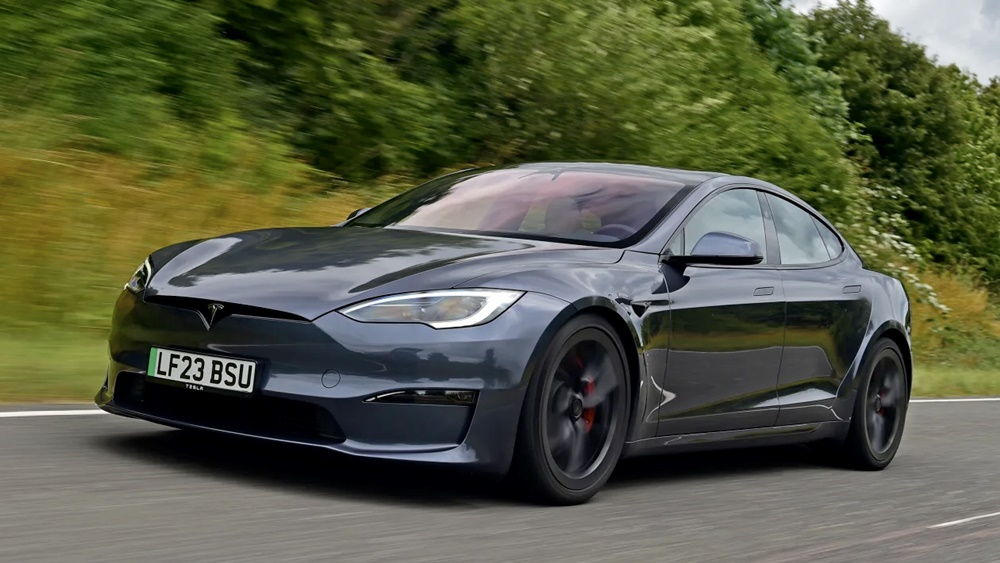 Another interesting point is how EV sales have fared this second quarter. Cox Automotive records that nearly 300,000 new EVs (particularly full battery-electric vehicles) were sold in the US, an increase of 48.4 percent from 2022's second quarter. Tesla accounted for the most sales of that total, primarily for its successful Model Y; over 175,000 Tesla vehicles were sold, an increase of "34.8 percent quarter-over-quarter."
Even though Tesla's market share of US EV sales dropped below 60 percent for the first time, it's still outdoing the competition by a significant margin. In fact, Tesla outsold Chevrolet "10 to 1" this quarter, and Chevrolet is currently the second-highest seller of EVs in the country. As it is, Tesla's sales in the first six months of 2023 have been phenomenal, reaching 336,892 vehicles sold – a 30 percent increase from last year!
In contrast, Hyundai-Kia made a total of 38,457 EV sales for the first half of 2023 (an 11 percent increase over the same period in 2022), overshadowed by Tesla by 300,000 vehicles. GM also saw a healthy sales boost, recording 36,322 EVs sold in the first half of 2023 – a whopping 365 percent increase from 2022's first half!
EV inventory also grew in June, being at 103 days' supply for that month. Of the 90,953 EVs in supply in the 30 days ending June 26th, 26,420 were sold; the average listing price is $63,486. Of all EV automakers, GM had the least supply: its well-liked Chevrolet Bolt EV, for one, was recorded at 23 days' supply (around 1,200 units or so).
Despite the average listing price going over the 60k mark, ATPs were still down 20 percent compared to a year ago. EV incentives were also pretty high at 7.1 percent of ATPs. Much of this has been due to various price adjustments on EVs (especially by Tesla, which slashed prices by "more than 11 percent" thus far) and attractive incentives that were "well above the industry average."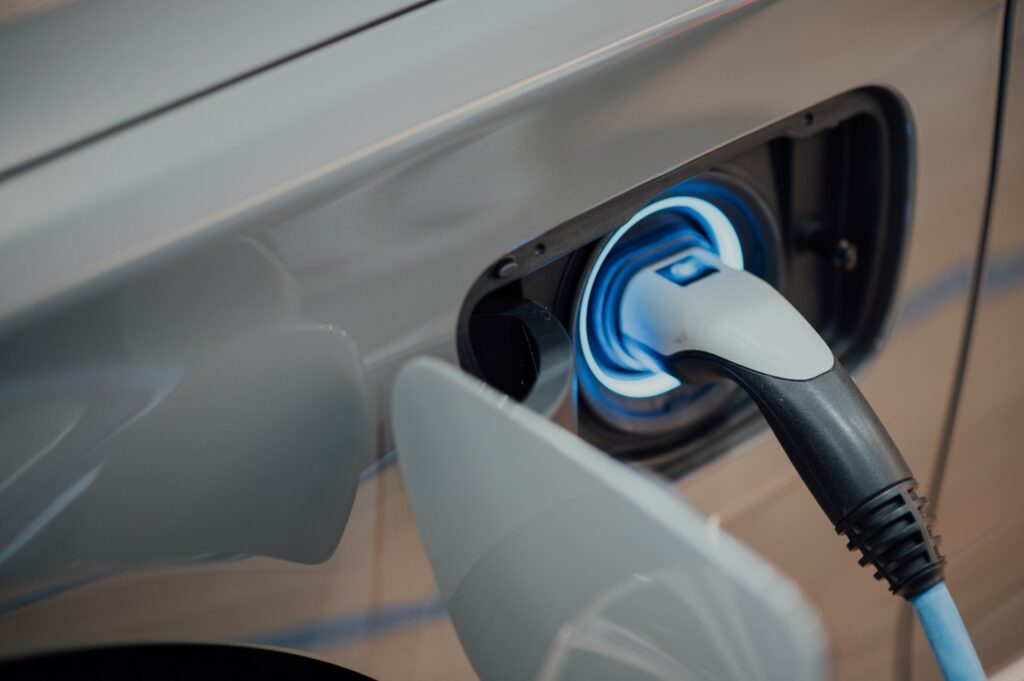 EV sales performance is still surprising given their higher price tag than internal combustion engine (ICE) cars. Even Hyundai's EVs – which aren't actually eligible for the EV tax credit – are still competitive, especially when it takes advantage of a loophole that makes it eligible if you lease their EVs. The positive sales have been encouraging, and as some future EV models are expected to have more affordable price tags (notably, GM's affordable Chevy Bolt EV is being retired by the end of 2023), EV affordability might become less of an issue in the future.
As the government continues incentivizing EV production and ownership, automakers will keep pushing new production as much as possible to better compete against Tesla's substantial market share. We believe the slowly improving inventory and sourcing of raw materials for battery production will help, but taking on Tesla may require a herculean effort from legacy automakers like Ford and GM.
We also expect that newer records will be set in the EV segment as technology improves and production continues to ramp up. Expect to see rapid developments among automakers as they seek to push up their EV revenue well into the future.