Last Updated on January 29, 2023 by Calvyn Ee
Despite fluctuating gas prices and economic uncertainty in the United States, many drivers still prefer to get their hands on SUVs and trucks. The first quarter of 2022 saw SUVs taking up 43% of the global sales mix, while the market share of sedans has fallen to a new low: 19% just in the first three months alone! It's no wonder why many automakers have dropped various sedan models in favor of newer crossovers or compact SUVs.
Though this might be the case, sedans are still suitable for daily driving without you needing to worry about extra fuel consumption. With several sedans still reigning as a popular choice for drivers while offering many useful features, from fuel economy to comfortably roomy interiors, the sedan isn't going anywhere. If you're after a top-notch sedan worth the money, consider our pick of the most reliable sedans in the following list!
How We Picked the List
Reliability
We looked at the reliability scores of sedans as provided by reputable websites such as J.D. Power, among other locations. We also took note of consumer reviews to get a glimpse of how reliable they are in owners' hands.
Performance
Various sedans give you various drive qualities, from speedy go-getters to relaxed daily drivers. We focus not only on a sedan's acceleration, though, but also its handling and braking as well.
Appearance
Newer sedans have been going the extra mile where aesthetics are concerned. Who says a family car can't look stylish while on the road?
Features
Creature comforts make any car feel that much better, from the latest in safety features to infotainment options and decent room for passengers and cargo. We'll also take note of the sedan's fuel economy for additional savings.
Here are the Most Reliable Sedans Money Can Buy
2021 Nissan Altima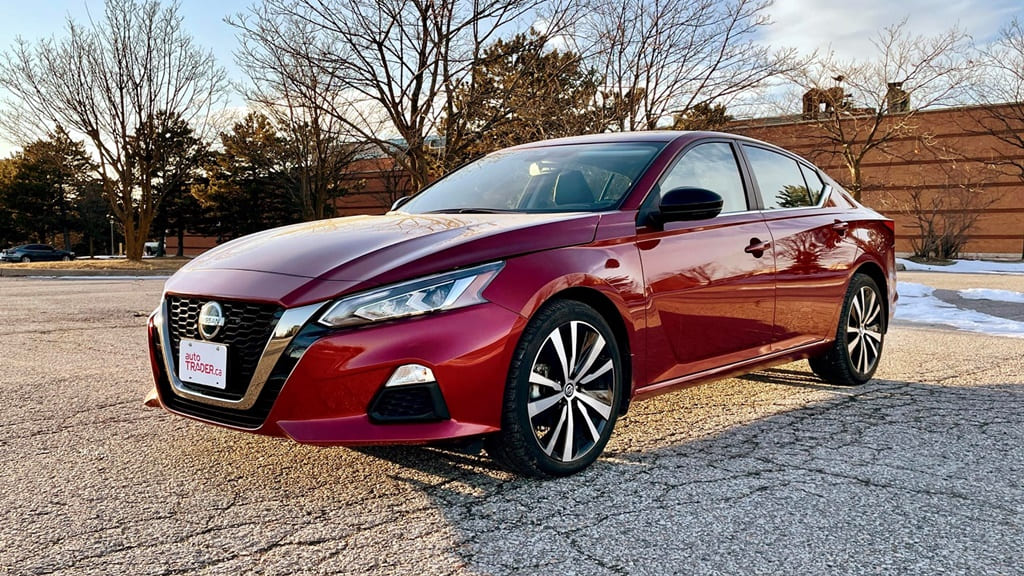 What We Liked
Easy to drive
Great value and features
Good fuel economy
What We Disliked
Bland interiors
Underwhelming ride quality
Named the 2021 J.D. Power quality award winner, the 2021 Nissan Altima is a peppy daily driver with a 188hp, 2.5L four-cylinder engine paired to a continuously variable automatic transmission (CVT). You could also opt for the optional turbocharged 2.0L four-cylinder delivering 248hp, although you won't be able to go with all-wheel drive. In fact, the base model having all-wheel drive does help provide a stable and smooth, though unexciting, ride that gets bonus points thanks to its surprising fuel economy. The EPA rates it as 30 mpg combined, but you can quickly go above the mark with a little bit of prudent driving.
Interior-wise, it provides a decent amount of comfort and space, even for tall people, so you won't have to worry about being squished with others. It also offers a good amount of cargo space, although the way the folding rear seats can be released can make it frustrating to fit more inside its cargo hold. You also get Nissan's excellent ProPilot Assist system as a very handy semi-automated driving aid. The Altima will definitely make for an economical choice if you're looking for a sleek yet functional sedan for all your daily needs.
Review
Reliability
Performance
Appearance
Features
2022 Toyota Corolla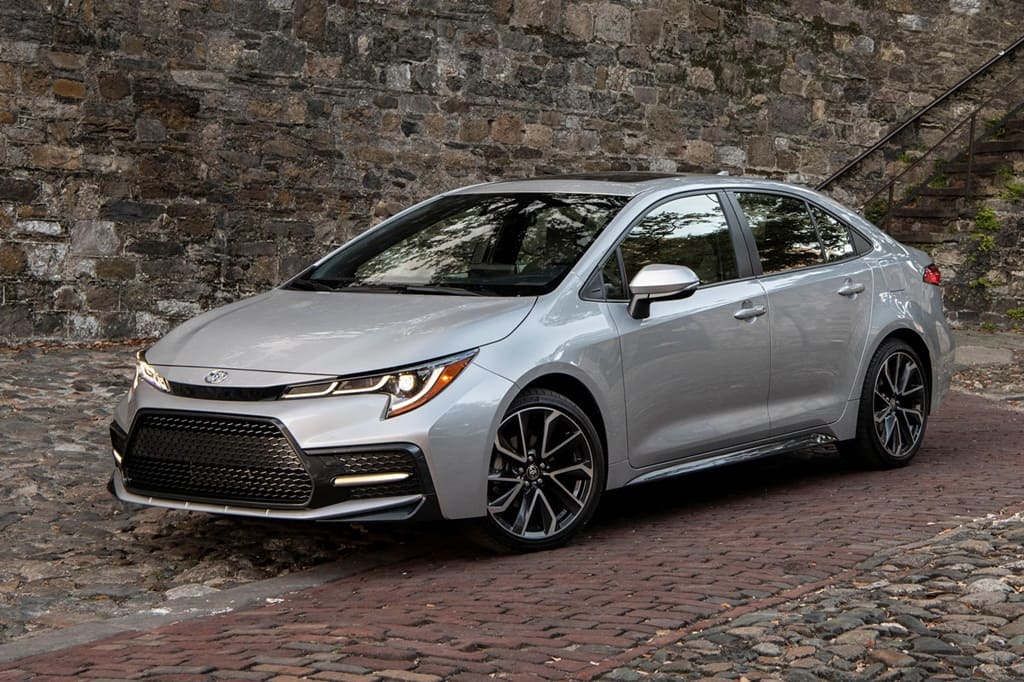 What We Liked
Great ride quality
Quality interiors
Excellent fuel economy
What We Disliked
Noisy engine
Not a thrilling ride
Having gone 12 generations since its first launch way back in 1966, the 2022 edition of the highly successful Corolla goes above and beyond, thanks to Toyota's reputation for high-quality builds and long-term reliability. The base trims are equipped with a 139hp 1.8L four-cylinder engine paired to a CVT, while the sportier trims come with a 169hp 2.0L four-cylinder that pairs with either a CVT or optional six-speed manual. At least you'll be getting good results from fuel efficiency, with ratings at a notable 40 mpg or so.
It isn't going to be the sportiest sedan on the block with average acceleration times, but it still proves to be a decent daily driver or family sedan. You do get some snazzy interior works, an easy-to-use layout, and adequate storage space. Unfortunately, you'll have to bear with the noisy engine as you work its acceleration, and tall passengers must deal with low rear headroom. At least the standard suite of safety features make it much more appealing for the safety-conscious. With a good amount of coverage on the warranty and maintenance, you'll definitely be going places with this sleek sedan.
Review
Reliability
Performance
Appearance
Features
2022 Honda Civic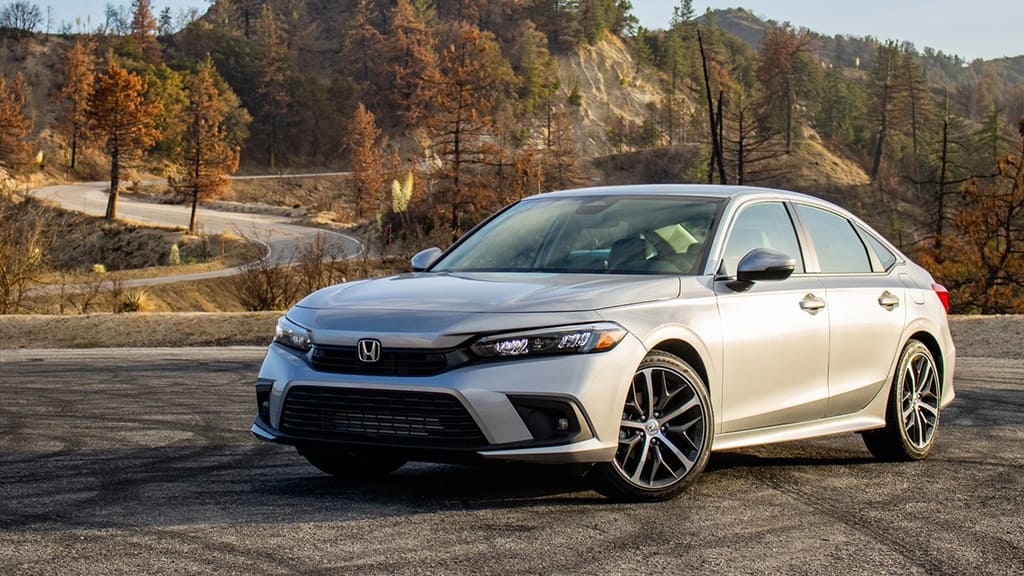 What We Liked
Excellent fuel economy
Great handling
Potent engine
What We Disliked
Can get noisy
Best stuff on higher trims
Talk about reliability, and Honda is definitely going to be mentioned. The Honda Civic is just one of the company's many lauded vehicles for exceptional dependability in almost every way. The base 2022 Civic comes with a 158hp 2.0L inline-four engine, with the 1.5L turbo-4 producing 180hp available on the higher trims. You'll be enjoying an effortless drive behind the wheel of a Civic, while the heartier engine can offer a more robust ride with decent agility and impressive handling on the road. The only drawback of driving a Civic is the noise you get when you're going fast.
The fuel economy of the Civic really shines, with ratings going in the mid-30s based on some reviews. EPA ratings already put it at 34 mpg combined for the base trim, while even the higher trims can help save you extra cash. As for the other aspects of the Civic, you might be surprised to find ample room for passengers and cargo on top of great qualities, like the lineup of crucial safety features and comfortable seats for everyone, you're getting a formidable package of refined drivability in the Civic. Some premium trims are also available for under 30k, making it much more affordable to drive with class while keeping your budget manageable.
Review
Reliability
Performance
Appearance
Features
2022 Hyundai Sonata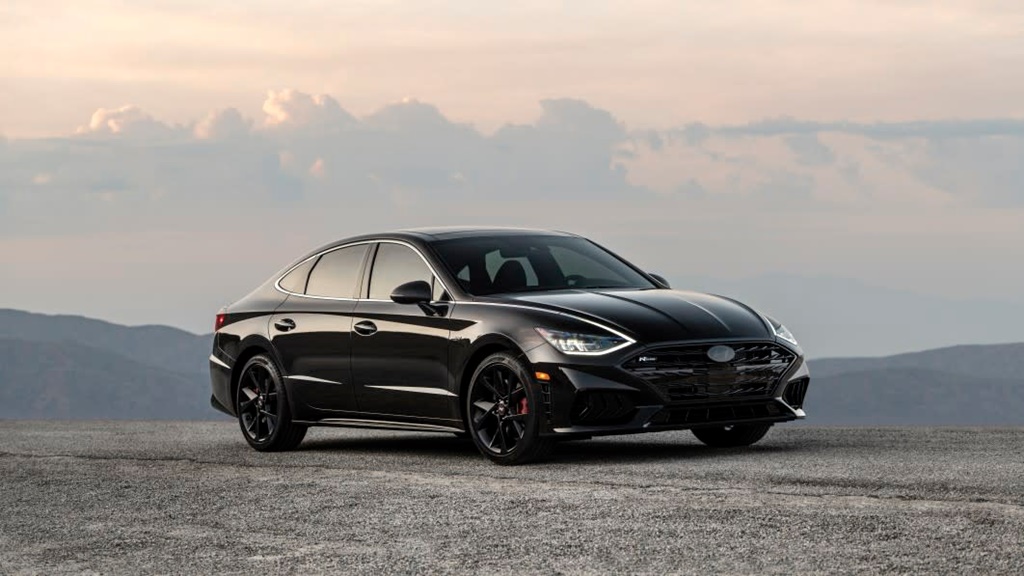 What We Liked
Packed with features
Great fuel efficiency
Value for money choice
What We Disliked
Not very comfortable
Not very exciting, either
It might be surprising that a modern stunner like the Hyundai Sonata can be had for under 30k, but it's all true. With a 191hp 2.5L inline-4 under the hood of the base models or the 180hp 1.6L turbo-4 on higher trims, you'll get some deft handling and decently performant rides when you're taking the Sonata for a spin. For better long-term savings, the Sonata Blue Hybrid offers up a turbo 2.0L four-cylinder coupled with a motor-generator, with a combined output of 192hp and a stunning 51-52 mpg combined fuel economy. On top of that, you won't be losing out on performance marks either!
You aren't going to be excited about being behind the wheel of a Sonata, but you can definitely be riding in luxurious comfort thanks to its wide array of offerings. It has cozy and spacious interiors for passengers and cargo, great infotainment suites, and the usual host of safety features and driving aids – the amount of value you're getting is astounding! Add on the excellent warranty and maintenance coverage you get from a new Sonata – rivaling even Toyota's level of quality – and you've got yourself one heck of an inspiring package with which to ride around.
Review
Reliability
Performance
Appearance
Features
2020 Mazda 6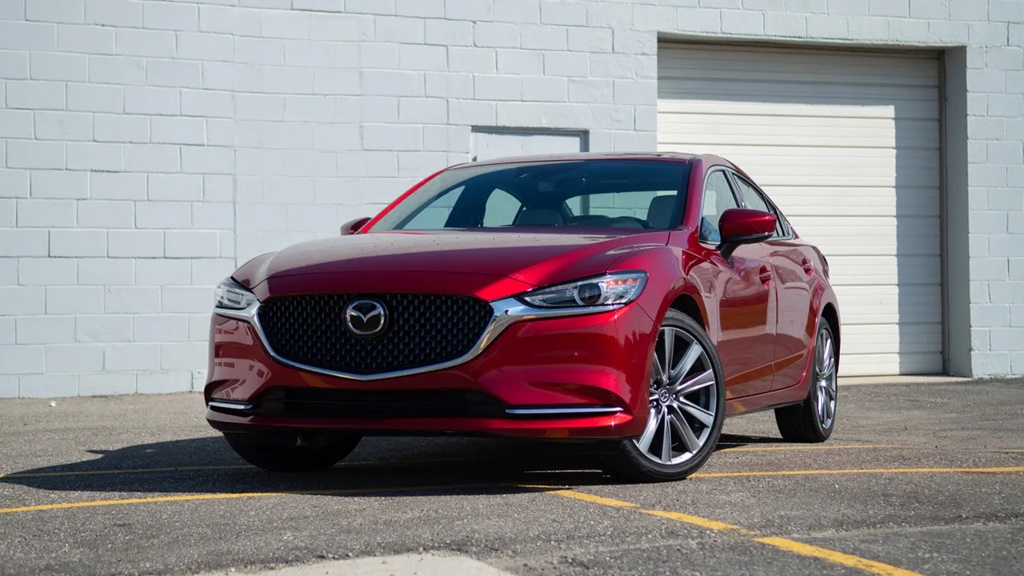 What We Liked
Very good handling
Great aesthetics
Deluxe-looking interior
What We Disliked
Quite uncomfortable
Engine lacks power
The Mazda 6 offers quite a unique experience: the combination of a luxury car and family sedan, but with the zest of an above-average performer on the road and a reasonable price tag when it came out. The delicate yet fancy styling of the Mazda 6 really does make it seem much more prestigious. You can pick either the standard 2.5L four-cylinder making 187hp or go for the higher trims with the turbocharged variant that outputs 250hp (both are paired to a six-speed automatic). Unfortunately, it's not a very quiet ride, but the engine still gives you excellent handling, smooth transmission shifts, and a fun drive experience.
Cruising along in a Mazda 6 will be a comfortable enough ride if you sit in the front. Despite the adequate headroom and legroom for rear passengers, tall people may feel rather awkward sitting in the back. And with 14.7 cubic feet of storage room, some weird design choices, and the odd manner of folding the rear seats, it might be a little underwhelming compared to the competition. At the very least, you can snugly fit up to four people within its interior. Everyone can enjoy the premium thrill of riding in a highly competitive Mazda model.
Review
Reliability
Performance
Appearance
Features
Decisions, Decisions
Sedans are still in demand for so many reasons, but maintenance costs and long-term fuel consumption are still things to worry about. When researching a car for your needs, you'll need to factor in the car's overall running costs, fuel efficiency ratings, and more. See what others have to say about the car you're looking at; reliability ratings from J.D. Power can also be a good metric to help you make a decision, but be sure to get measured responses.
Be sure to watch out for red flags of automotive fraud. Less than responsible dealers can make an offer that's too good to be true, but that might just be a significant red flag. Find out more about the car before agreeing to anything. Get a hold of the car's VIN and use it to check its vehicle history report. You might find that the car in question might be a lemon or stolen long ago. It's always important to keep yourself safe while you're shopping for a car, especially those on the used market.