Last Updated on July 24, 2023 by Calvyn Ee
If you've got a fast car, you'd definitely want to go cruising and entertain yourself – and maybe bring along a fellow aficionado for speed to enjoy the ride down the fast lane. With how automotive engineering has improved over the years, it's no longer impossible for fast cars to go even faster. Dodge's muscle cars are just one example of automakers pushing power to the limit: the 2018 Dodge Demon had 840hp at its beck and call.
These days, it's no surprise that fast cars can now have at least 1000hp under the hood. To drive one would undoubtedly be divine, but you'll need to pony up a hefty amount of cash just to be able to afford one. Consider salivating over these sleek and fast 1000hp cars that are now available or on their way to the market.
Factors that Make a Powerful 1000hp Car
Performance
Having at least 1000hp isn't the only component of an immensely fast and powerful vehicle. Driving dynamics, suspension engineering, and many other aspects must also be carefully considered.
Appearance
The space-age designs of concept cars in the 60s and 70s had a certain charm, and many of these fast cars evoke that feeling of wonder and awe with their futuristic vibe.
Features
Whether it's advanced controls to keep the car performant, cushy, luxurious interiors, and a host of top-notch tech features, these 1000hp cars definitely make you feel like you're living in the future.
Here's Our Selection of 1000hp Cars Currently Available
2023 Tesla Model S Plaid (1020hp)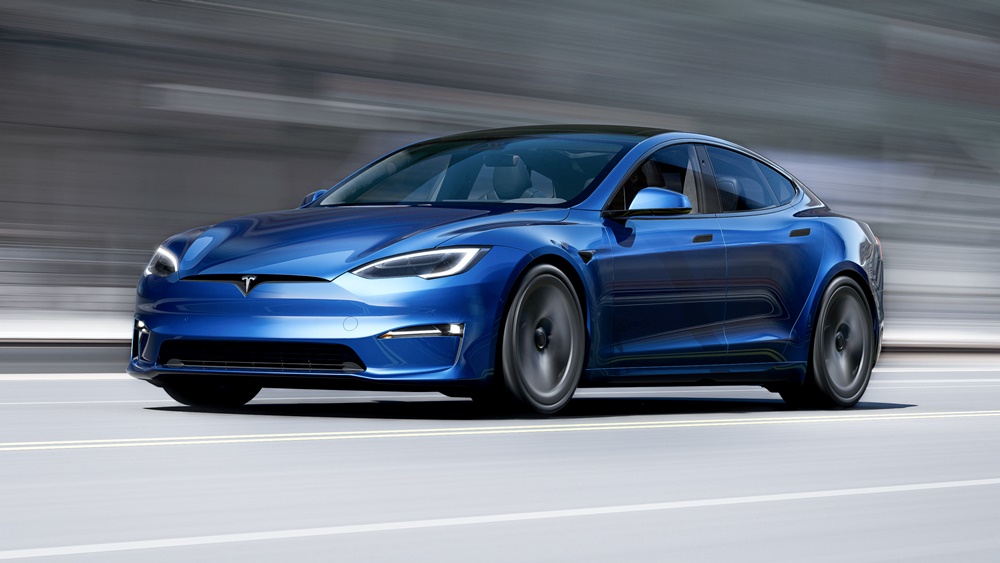 What We Liked
Top-tier handling
Powerful performance
Great electric range
Having been around since 2012, this sedan-like hatchback offers a powerful electric vehicle (EV) package, especially in the Plaid performance edition. Thanks to its triple electric motor arrangement, you're getting 1,020hp, allowing the Model S Plaid to hit the 60 mark in only 2.1 seconds. The Model S Plaid also offers up to 396 miles of all-electric range with the standard 19″ wheels; with the 21″ ones, you can go up to 348 miles. With one motor on each front and rear axle, you'll also enjoy full-time, all-wheel drive. The Model S Plaid is an agile roadster with measured handling traits, giving passengers a smooth ride with little fuss, but the braking performance seems weak after some time blasting away in the car. Moreover, the yoke-style steering isn't well-tuned to make the drive more enjoyable: it lacks feedback and is not ergonomic. The integration of touchpad buttons on the steering wheel for various functions makes it tricky to get used to. The interior is also a little less cushy for its asking price compared to luxury cars with lower price points than this. If you can look past these faults, the Model S Plaid is a lightning-fast vehicle with great range to make for some fun journeys down the fast lane.
2023 Dodge Challenger SRT Demon 170 (1025hp)
What We Liked
Beefy engine
Classic Dodge look
Strong performance
A vast improvement over the limited-run 2018 model, the new Demon boasts a supercharged 6.2L V-8 engine that's gone through marked upgrades to pack 1025 hp and 945 lb-feet of torque – and you'll need premium E85 (ethanol-rich) fuel to bring that power to bear. Even on standard E10 fuel, you can still get 900 hp and 810 lb-ft. Paired with an eight-speed automatic and new transmission brake with configurable launch settings, this muscle car is quite a muscular speed demon (pun intended). In fact, Dodge claims that it can hit 0-60 in only 1.66 seconds while delivering a quarter-mile time of 8.61 seconds with a prepped dragstrip. Everything about the Demon is tuned to give it a big boost in straight-line performance, from its stronger rear differential to the massively overhauled engine. Being part of a "Last Call" limited edition lineup as Dodge bids goodbye to its V-8 powerhouses (particularly the Challenger and Charger line) in favor of an electric replacement, the Demon can be considered Dodge's final hurrah for absolute power in the face of other potent rivals.
2023 Mercedes-Benz AMG One (1049hp)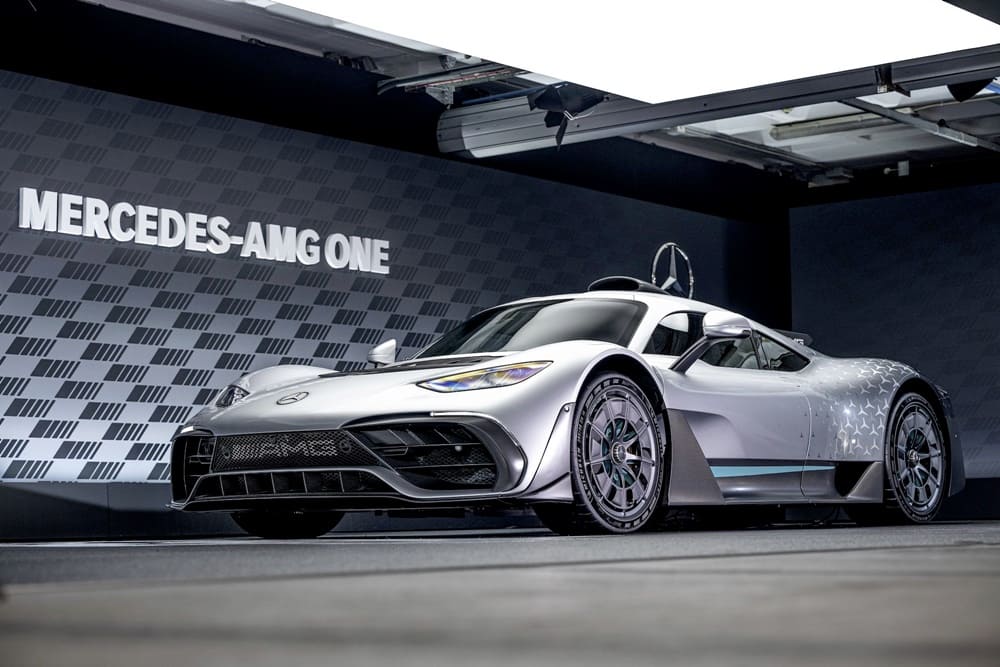 What We Liked
Powerful hybrid system
Stunning sporty appearance
Sublime looks
Originally revealed at the 2017 International Mobility Show in Germany, this phenomenal hypercar is years in the making, including being mired with delays due to the pandemic and in figuring out how to properly build the car. 275 models were built and are slated to be delivered to its buyers by Christmas this year: none of them are headed to the States. At the heart of the One is its hybrid powertrain setup: a 1.6L turbocharged V-6 engine with four electric motors working together to produce up to 1,049hp; no torque figure has been released yet. It pairs with an automated seven-speed manual transmission while also having a variable AMG Performance 4Matic+ all-wheel drive with an electrically-driven front axle. Performance-wise, the One is estimated to hit 0-60 in just 2.8 seconds or so. Six drive programs are tailored to different driving needs, with Race Plus and Strat 2 being suitable for taking on the track. The One looks (and feels) like a marriage of supercar and F1-grade performance, with plenty of experimentation going on to make it work the way it does.
2023 Lucid Air Sapphire (1200hp)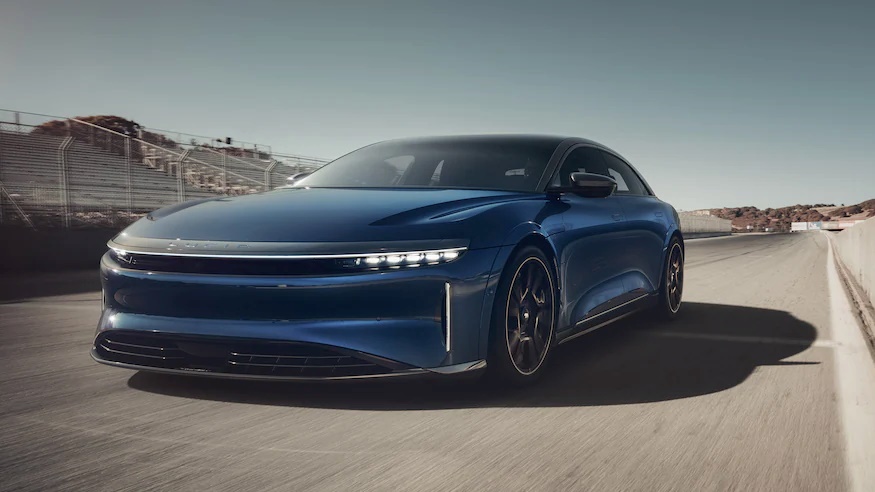 What We Liked
Very high all-electric range
Highly performant
Clean, futuristic exterior
Said to be the most powerful sedan in the world, once it releases, the Lucid Air Sapphire packs a three-motor system, together with the standard 118.0-kWh battery found in other Air models, that can produce more than 1,200 hp of power. The exact number has yet to be confirmed, as is the max range of the Sapphire, which is said to be "above 400 miles" but less than the Air Grand Touring Performance's 446 miles. Lucid claims that the Sapphire can go from 0 to 60 in under 2 seconds while roaring to 100 in only 4 seconds. The Sapphire is tuned to be a powerful performance car, which requires a retuned suspension, continuous carbon fiber brakes with better heat conductivity, and unique tires – all of these come together to ensure the Sapphire isn't just fast but still remains roadworthy. It's as though Lucid has taken all the lessons it's learned with the popular Lucid Air Dream Edition Performance edition (which had 1,111hp) and improved upon its formula.
2022 Bugatti Chiron Super Sport (1578hp)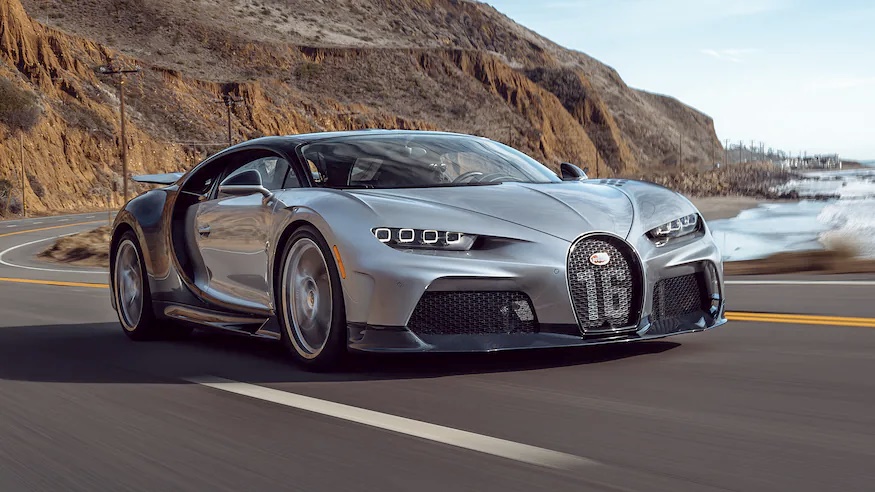 What We Liked
Blindingly fast
Superb handling
Rugged exterior
Back in 2005, Bugatti set a new record by building the first-ever hypercar to go above 400km/h (or about 250mph): the Veyron. Many years on, Bugatti is still committed to building blindingly fast hypercars, and with the Chiron Super Sport, they've got quite the recipe for maximum speed. The Chiron Super Sport houses an unbelievably powerful quad-turbocharged, 8.0L 16-cylinder engine that produces 1,578hp and 1,180 lb-ft of torque, which Bugatti claims can reach 60 from rest in under 2.3 seconds. It also pairs with a seven-speed dual-clutch automatic transmission. While its maximum speed is only 273mph, the Chiron still affords unprecedented agility in a massive frame while still keeping the hypercar surprisingly compliant with driver inputs. Four drive modes add versatility to the kind of driving you'd want to take on, with EB being the standard drive mode, while Top Speed unleashes its full power – but you'll need to insert a special key to confirm its use. Overall, the Chiron Super Sport is a super-sized package with plenty of thrills.
Hennessey Venom F5 (1817hp)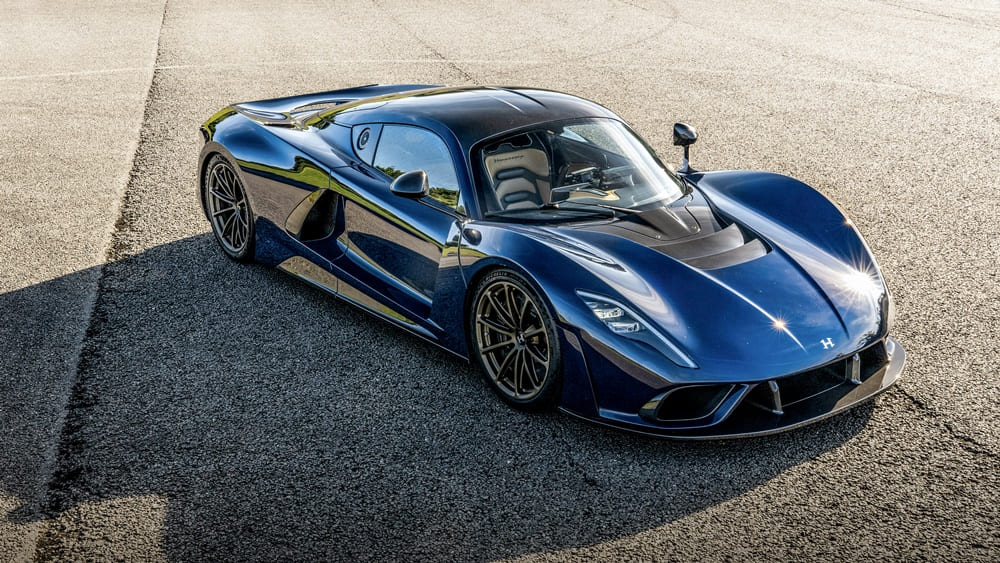 What We Liked
Highly tuned for performance
Futuristic simplicity
Plenty of innovative engineering
John Hennessey is a well-known automotive tuner who converted fast cars into even faster roadsters. The Venom F5 is his company's latest innovation, a highly performant vehicle with a potent Hennessey 6.6L V8 twin-turbo 'Fury' that packs 1,817hp and 1,618 lb-ft of torque. It's paired with a seven-speed single-clutch automated manual transmission. However, reaching the Venom F5's full potential requires using E85 fuel (much like the Dodge Demon 170), as specs for non-E85 fuel have not been revealed. The company claims it can go from zero to 124mph in just 4.7 seconds. It might be believable, given Hennessey's track record, and the hypercar is built specifically for going fast, even on the road. The exterior is aerodynamically tuned to maximize performance, while its carbon fiber construction keeps it light to further improve its overall agility. Then there are the drive modes, with F5 mode unlocking the car's true power; you can expect it to be almost eardrum-shattering levels of loud. With its top speed expected to exceed 300mph, the Hennessey Venom F5 might just give a lot of rival hypercars a run for their money.
Fast Cars, High Bills
The bad news is that most of these cars are either too overpriced to warrant a purchase, unavailable in the States, or both. If you know where to look, you can still find some speedy roadsters to choose from, but they don't go anywhere above 1000hp. Even so, they'll be sufficient to satisfy your need for speed until an opportunity to test drive a hypercar comes along. Leaf through our various articles on what fast cars you can consider investing in; you might be able to find a used one that's in good condition, saving you thousands of dollars while allowing you to push the pedal to the metal. Be sure to get a vehicle history report before you go hunting for a used sports car, though!